Happiness is free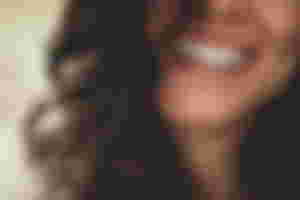 People keep saying happiness is by choice but come to think of it, who doesn't like to be happy?
It is only God that can make someone happy fully without a pinch of sadness and even the mad people on the street want to be happy because that's all that matter to them at the moment. When you give them food, they will laugh and it means they are happy.
No one wants sadness but in life every day can not be celebrated as Christmas and even the Bible says that: there is time for everything, time to be born, time to be sick, time to be happy and time to die.
When someone is unhappy we shouldn't count them as someone who wants to stay sad because no matter how happy you make yourself one day or someday you will feel sad because it has been written that there is time for everything.
________________________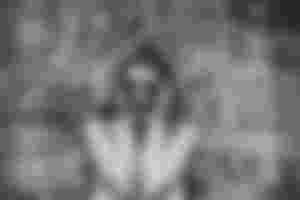 What makes me happy?
My life general, my relationship gives me happiness because I love who the fact that he is a good listener even though what I say sometimes might not have meaning but he loves listening to me, my family gives me happiness because I didn't receive any bad news on them what more could make me happy than to see people I love doing well in life. My work makes me happy like there is more to life.
How do I find happiness?
I find happiness in my work because I believe when I work and earn, I will do whatever I want with my money and when am sad or feeling down even after making money, if my mood is still not good then I should probably find my man because he is the only one that can change that mood for good. Once he makes me smile, my bad mood is gone.
Though sometimes it doesn't work for me but I just have to smile to make that bad mood go away because he is a human too and might have something he's battling at the moment. I want him too so I don't make it a habit since he needs to be happy too.
________________________
A short story....
A man that was going through something in his life was told by his friends to drink alcohol just to forget and be happy which he did. For that moment, he forgot everything but when the alcohol faded away he remembered everything so that means drinking can't take your sadness away no matter how much you consume it and it will only add to your problem.
Things happen in life and the only way to get over them is to let them go and move on. Thinking about some certain things can make you happy in life even your so-called friends can't make you happy because they are human and humans can disappoint you at any time. I don't find happiness in people always, all I do is to make sure am not sad or depressed.
Just like a man who was looking for a job and on his way back from one of his numerous interviews he met his old friend and that his friend promised to help him get a job which gave him rest of mind because they are long time friends.
On the day they were supposed to meet the person that promised someone had an accident and he died immediately, that was how he disappointed his long time friend, though it wasn't his fault I guess his time is up on earth and there is nothing anyone can do about it.
Some are even alive and yet they will disappoint you at every given time so the only thing that can make you happy in life is you and how can you make yourself happy?
It is very simple, first in anything you want to do put yourself first. Do what makes you happy and not what makes people happy about you because you can't prove yourself to be a good person by making people happy always. No matter how hard you try, some people can never accept you for the person you are so just stay happy for yourself.
Life is full of ups and downs and no matter how hard it is for you try to stay happy because there is no one in life without one or two things they are going through, everyone is just living the best way they can.
To put a smile on your face so you should make yourself happy, don't depend on anything to make you happy because nothing is certain in this world that we are now.
Happy new month to you all my beautiful people and thanks for reading.