Sweets and pasty, this night makes it tasty.
Hello friends how are you all? Hope all are ok. Today I am going to the suddenly happened story with mine. Yeah I like to share true things with all of you. Let's start todays topic.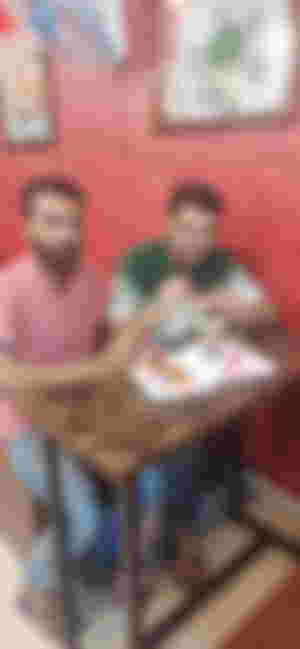 I live in city in a bechelor house. Where 7 members stay in 4 room. We rent the house in 15k. We all divided the house rent and other cost. We all from different family. But here we stay as like brothers. We feel happy and freedom in our bechelor house. Here we have 4 room which are not well decorated. But yeah we always try to arrangements our room. We don't have television in our bechelor house. But we all are happy by doing gossip,playing card, mobile games. We don't stay with our family members but here we all 7 members stay as like own family. We make that situation here. We really enjoy our bechelor life.
Today our servant did not came yo cook our dinner. Few members went to their home in their weekend. Tomorrow is Friday. So everyone is in the weekend. But its my bad luck I did not go to my village home today. I had work at my office and I have yo stay at 6.30 pm. So i decided i will not go to the village. Because in the highway today lots of vehicles will be. So it can be traffic jam. So I turn to my bechelor house. Where already three members in the house.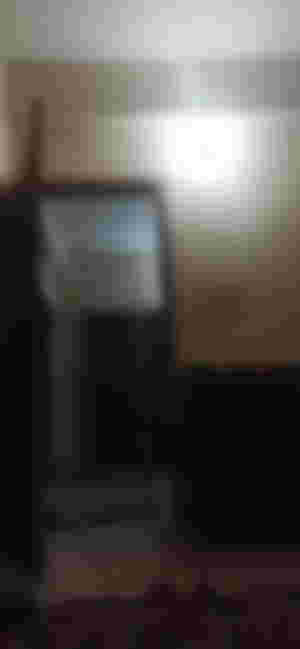 Tonight is the special night for all bechelor house. We called a guest. Because we will play card. Our guest came yo our house at 8.22 pm and we started playing card. We played two games. Its ended at 10.00 pm. Later a member knock us we have to do dinner outside hotel. So we need to be ready. So we did ready ourselves and start our journey to the hotel. We ate beef, fish and vegetables with rice. The bill was 3 dollars. We paid the bill by dividing.
Later Shahin told we will drink tea. In beside has a small shop where can get nice cup of tea. So we move to the tea stall and ordered 3 cup of tea. It was so nice to drink the tea.
Later Santu knocked he likes to eat sweets. Its near 11.10 pm at night. But he had wish to eat. So we decided to move to the sweets shop. We rent a CNG and went to the shop. It was our first entry in that shop. It was well decorated. We were confused that sweets will be good or not? It was came to morning and it was first time we ordered here. We chose pasty and few sweets. What do you think my readers and friends? Was the sweet tasty? Don't worry I am telling you it was really too much tasty and after many months later we got taste of sweets. Pasty was good also. Pasty price was 1.40 $ AND sweets price as 2 dollars. We took pictures in that shop and i will share with all of you here. Its really a journey which happened suddenly. In bechelor life most of the time we do like that. We call that as a party celebration. If someone wish to go somewhere or wish to buy something or wish to eat something we manage it and go for it. After completed our order we ate all sweets and pasty. We paid bill to the manager. Oh sorry to say we ordered one more time 2 pcs extra sweets. It was tasty so we ordered more. We enjoyed our day by the ending with sweets.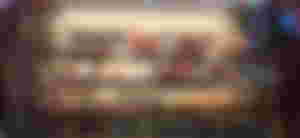 After ending the eating we go out from the shop. Shantu and shahin like to rent rickshaw. I said why you need this? They told me brother its too much already. Can not walk. Hahahaha we got Lough together. I said them don't worry if we walk we can feel the air and can feel our journey. It will be good for our health. But its also sure that i am searching vehicle also . But I did not express it. Later we walked 10 minutes and we stop our journey to the shop. We bought some necessary food item for next day.
After reach at home we are staying in own room. All room are free. No room mate. In my room i am alone. So i got chance to share this story to all of you. I was busy at office. So can not post my article today. But I love read.cash and I don't want to share or write my article anyday. I want to be regular here and want to share everything of my life with my friends here.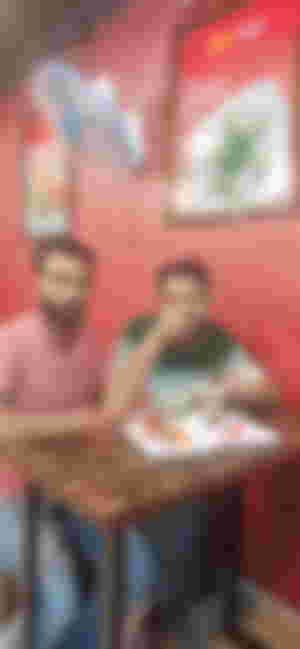 If I am not wrong most of the bechelor person do party like that. In bechelor life no rules. Just enjoy with freedom. I am so happy that I am a member of bechelor house.one life should enjoy.
I like to invite my all friends from this platform to Bangladesh. Here in our city can get beautiful sweets and here has great natural view and worlds longest sea beach. Yeah all of you will enjoy it.
All pictures captured by me. Thanks for reading, subscribe, comments and Upvote.