Life is short don't make me hot (story of a Widow woman)
Date: 08-May-2022
Sunday
Have a good midnight to all. Hey guys, feeling great to write and say this to all of you that"Enjoy your time". I am a friendly type person who always wish to connect with people in my local area and social media also. I hope I will be active long time here. Its one of my best wish. I feel great to have more readers and like to read more articles and like to get more ideas and information.
❣️😭❣️😭❣️😭❣️😭❣️😭❣️😭❣️😭❣️😭❣️😭
Todays topics:
Life is short, don't make me hot ( story of a Widow woman)
Let's go. From my topics title I hope you can guess whats I am gonna talk with all of you. If you can not guess it than read it. I am the hot temper person who never support negative activities around of me. In this article I am going to share a personal story . In this story its a character where a widow woman is facing lots of problem from her husband. I give her motivation. Everything I will share here.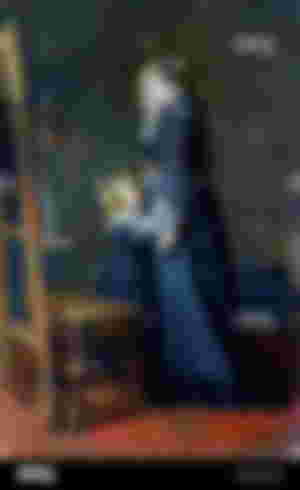 Yes this story of a widow woman. She got lots of prevent in every where . She can not speak freedomly. She can not move or she can not decide. Everyone kept eyes what she is doing. Yeah I am talking about those guy who always talk behind of a person and don't want to see happiness or don't like to give freedom of person. First of all I want to warn that I don't like that attitude person who has that's type of bad characteristics. When I see that category person I want to say and warn them "Life is short, don't make me hot.
Yeah i will share a story of a woman who are facing lots of problem in her life. If you have emotion that's gonna make you cry. Its a real life story. A woman who are connected with me in Facebook. We are connected with more than 1 years. She is one of my best friend in social media. We do chat with each other and share our aim, hobby, personal life. I know nobody is out of tension and depression. Every person in this world has different types of tension. Some can handle or manage it and some can not.some do act they are ok from outside but actually they are not. Some can not keep their tension inside and express it with their nearest one. Its our life and many bad moment we have to handle.
Oneday my friend post a picture with quote. In that quote that was mentioned as in below picture.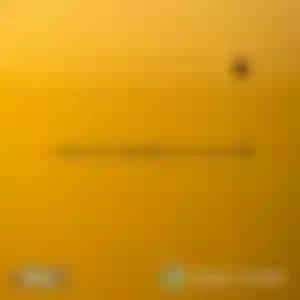 Source link of above picture: https://nojoto.com/post/7a59669fa6d7e8225943ca295aeccad0/i-want-to-freedom-in-my-life-sadhna-tumdam
After completed my office work I come back to the home and login to my facebook account. I clicked to the home menu button and suddenly when I scrolled to the page I saw my friends post. In the post pictures I saw this words "I want to freedom in my life". When i saw that I didn't late to send message in her inbox. When I saw that post it was not late for me to understand my friend is in danger or she is in tension in her life. I messaged to her that hello friends what happened to you. Any thing wrong my dear friend. Few minutes later she seen my message and sent a emoji where she gave emoji of cry 😭 I asked her what happened with you. Why you are crying? Will you please share with me? At first she was silent to share. But later she was agreed to tell the story whats happened with her.
She told me that she is a widow. Her husband was a business man. For a business tour he went to Germany. Then airplane crash and her husband died. The desaster came to her life after her husband died. Her husband was the main earning member in their family. Her husband had two more brothers. One was elder and other was younger from her husband. Elder and younger both was married. They had wife and kids. She has only 1 daughter. After her husband died she had to face lots of problems. Everyone from her husband family was busy to left out her from the house. Because in our rules girls get half asset from her fathers. Both brothers were busy to throughout her and her daughter. Their wife and them always do quaral to her. They don't take care of them. They always abuse her and talk about her that she is engaged with others person. They are doing that things only for take her husband asset. She always gets cry and always feel tension. After her husband died she is so alone without any gurdian. She has no gurdian. After listen everything I told her to keep patience and don't cry. I said to her that, I am gonna ask you some questions and you have to answer it correctly.she said ok no problem. I am ready.
I asked her some questions. She replied me like that. She doesn't want to marry any other guy. Because she loves her husband and her daughter. She wants to sacrifice her life for her kids. She said I am determined in it. After listen that answer I felt cry. When she expressed me her emotions Its not tough for me to realised it she is a nice human being with good character.
After listened her answer I told her friend you have to do something as my plan. I know about the society and attitude of the people. You have to be brave and patience. If you can do it than you can win it. In our society many women are suffering same problem. I hate that culture. I have question in my mind why only girls or women have to face those problem. All human being has rights to live life freedomly. Many bad character person stay around of us. For their own satisfaction they can do anything. I told her don't worry I am gonna help you because you have good thinking. But friend you have to be brave and keep patience. I am not from your area. I can share you idea. You have to apply it. After listen my words she was happy . I can feel it when she replied I got a good friend as like you. You are stranger to me but give me suggestions as my own brother. She told me She was happy to get me as a good friend and as a brother. I told its ok. Its my responsibility to help human being. I told her when they abuse or quaral with you just keep stop or argument with them. Just told them if you do more than I will take help from administration and law and all of you have to go court. So don't do it. You just live your own life and I will live my own life. Don't need to talk or bother me. If you do it than you have to get punishment. I learned her this" My life my rules".
I don't know how all of you think or support what idea I gave a helpless or guardian less widow woman and a mother of a child. I don't care who will think positive or negative. But I am happy that she got motivated and got happiness and gave a smile emoji to me. I felt satisfaction inside from my heart. Thats enough for me. My motivation style maybe wrong to few people but when I see negative things around of me I want to say this, Life is short, don't make me hot. Its a warning for those who are engage with negative attitude or behaviour.
🤖🤖🤖🤖🤖🤖🤖🤖🤖🤖🤖🤖🤖🤖🤖🤖🤖🤖
Never do wrong or negative behaviour with any helpless person. Never hurt any girls or women. If you do negative and I listened this than I am gonna be a bad man for you with angry attitude and I am gonna be tough and hot temper guy.
🤖🤖🤖🤖🤖🤖🤖🤖🤖🤖🤖🤖🤖🤖🤖🤖🤖🤖
Stay your own life and give others to live their life. Don't disturb or interrupt to others life. Just keep in mind nobody is her forever. Everyone has to left the world. So do good activities and get heaven.
💐💐💐💐💐💐💐💐💐💐💐💐💐💐💐💐💐💐
🤳🤳🤳🤳🤳🤳🤳🤳🤳🤳🤳🤳🤳🤳🤳🤳🤳🤳
Thanks for reading and being with me. A widow woman can be your sister or your mother. Please give respect to all woman.

I always feel respect to all women from my heart.

Wish you a happy weekend to all.💞❣️💕
🏵️🌸🌺🌸💮🏵️💐🌼🌼🌸💮🌺🌼💐🌹🌻🏵️💮