Eid special Friendly "soccer or football match"
Date: 04-May-2022
wednesdsy
A match can give refreshment and enjoyment and yes its help us to be more close in social bonding.Players and viewers from different team can watch the match and get lots of excitement. Soccer or football match is one of my favourite play.
Two team will perform this match. Chagalniya Hindu community team and Durgapur Hindu community team. Who will win they will gain the winning trophy.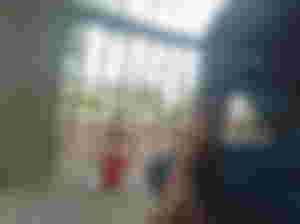 Today I am going to share a special soccer match in between Chagalniya Hindu community team vs Durgapur Hindu community team. I am watching the match in live. I am in the field now. So its easy to share this exciting match with you. Its a special match arrange in Eid special time.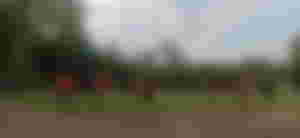 Players are doing practice and I am feeling great to share this match every moment with all of you. In below see the practice moment.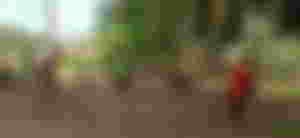 Every year in our rural area this match is happen. All people like to see this match. Its a remarkable and historical match which happened in between this two club.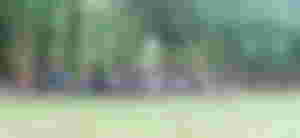 Its a friendly match which is happening with Chagalniya vs Durgapur Hindu community. Durgapur Hindu community invited Chagalniya hindu community team. I captured lots of pictures of that match which i will provide here.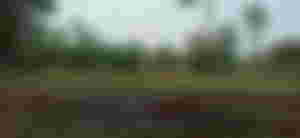 Already first half of the match completed. Chagalniya Hindu community team already gave 1 goal. In half time, goal score is Chagalniya hindu community team 1-0 Durgapur Hindu community team. All viewers of in the field was enjoying the first goal and they was celebrating. I captured a picture of a young boy who was dancing after their team score a goal. Lets see the pictures of the dancing time of that young boy.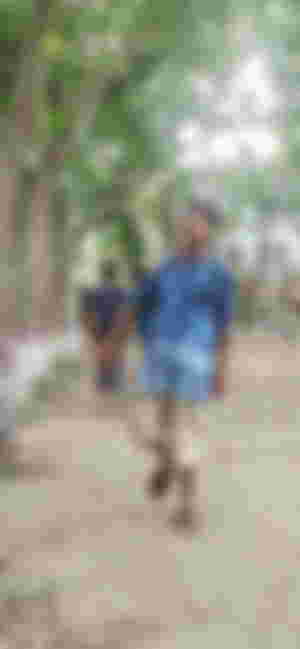 Wow already Durgapur Hindu community team gave a goal and score is level now. 2nd half running now. Match is inthe ending moment. Durgapur Hindu community team comeback to the match with 1-1 score. Here has now 10 minutes only. All people are enjoying this match. Young kids also enjoyed the match.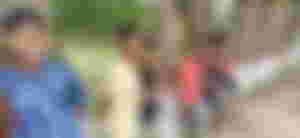 Oh finally, match ended with 1-1 score. The match declared draw. But here has one more option which has in soccer or football rules. When match ended with same score than both team has to perform tribracker. Each team has get 5 shot. One by one 5 player will give shot and only goal keeper perform to save the goal. I will share tribracker shot picture in below.
Tribacker shot of Durgapur Hindu community team in below picture.
Tribracker shot of Chagalniya Hindu community team in below picture.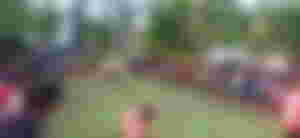 Tribacker shot already ended by the above picture. Chagalniya team goal keeper performed great. He saved 2 tribacker shot. Durgapur Hindu community team goal keeper also performed well. But he can save only save 1 goal. The player of the Durgapur Hindu community team missed 2 goals. The score ended with 4-3. So finally we can say and announced it Chagalniya Hindu community team win the match with 4-3 score. In below i can share a match winning celebration moment. After see that picture all of you can easily understand and feel how much happiness can see in Chagalniya Hindu community team players face and viewers. Lets see in below the match winning celebration moment picture.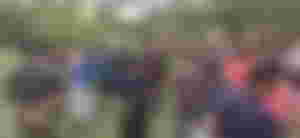 All winning team got winning trophy. Chagalniya Hindu community team also got the winning trophy for winning the match. In below I will show the pictures of the trophy which was handover to the Chagalniya Hindu community team captain and one more players of their team. They was so happy with the trophy.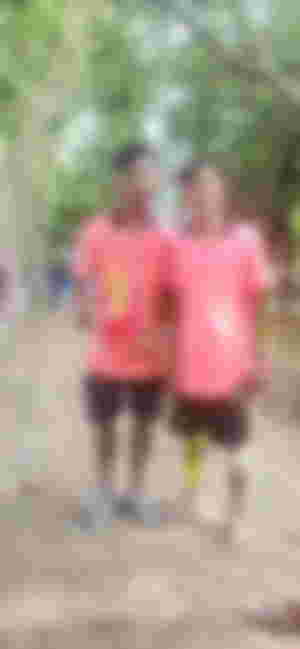 A viewer was taking a selfie with the winning team.when i was capturing the winning trophy pictures this beautiful selfie catch to my mobile camera frame. See it in below.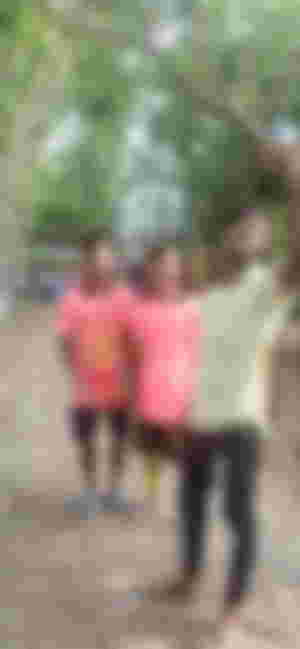 Durgapur Hindu community team players played so well . But can not win the match. But as I said before it was a friendly match. So everyone enjoyed the match. Players and viewers all enjoyed the match.
I enjoyed this match a lot and for all of you I captured all the pictures by my mobile.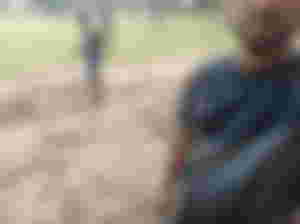 All pictures captured by me including Lead image.
Thanks for being with me. One more time i like to say Eid Mubarak to all.
|Stay happy with your friends and family|
For all of you Love and respect from me.