Announcement: Bangladesh will celebrate Eid UL Fitar Celebration at Tuesday, 3rd-April-2022
Date: 1st-May-2022
Sunday
Hello my lovely friends from all over the world. What's up to all of you? I hope all of you are fine with lots of happiness. i am feeling better than past. I don't care what is happening with me. I just want to divided my all happiness with my friends and family. I am a simple person who has lots of dream and aim in my life journey. But I like to celebrate my happiness and sorrow everything with all of you. For that reason I came in read.cash . As we know, all of us are not from same country or same religious. Some from Philippines, some from Bangladesh, some from Nigeria, some from Indonesia. In my subscriber list mostly are from those countries. But I am so happy that I can share my articles with different country people. So its an opportunity to share this good news of mine. Who are Muslim here all of us know about Eid UL Fitar. But different religious person few maybe unknown of it. So in the midnight of 2.10 am when I am writing this article I thought I should share this topics with all of you. It can be helpful for all people who are connected or who are not connected. Who will read my article they can know about Eid UL Fitar.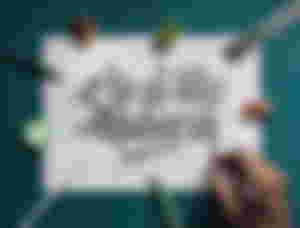 Let's write about it.
As a Muslim person i feel so proud. In our Muslim religious has two big function or celebration we do. In below I am mentioning those two functions or celebrations.
Today I will discuss about Eid UL Fitar 2022.
Eid UL Fitar.
As a Muslim religious person from my childhood I always try to follow the rules of Islam. I forget did I mention you about my country name or not. For your kind information I am from Bangladesh. I am from a small town. But yeah I always say "Shukriya" to my creator Allah. Allah gives me lot of things like a happy family with parents and brother and kids of mine with a beautiful wife. My father is no more. My Mother is older age. I love my all family members. Everyone please pray for my family and yes take invitation in Eid UL Fitar in our house. If you have chance welcome to Bangladesh and join in our Eid UL Fitar celebration with my family.
From last 3rd April 2022 all Muslim from Bangladesh are keeping fasting ( Roja in Bangla) . We have to keep fasting 29-30 days. Today is 1st may. Thats mean tonight i will take seheri ( dinner at midnight in fasting time Schedule) . Do you like to know how we Muslim community calculate Eid day and stop fasting? Its little curious information for all of you that, we calculate this by watching New Moon.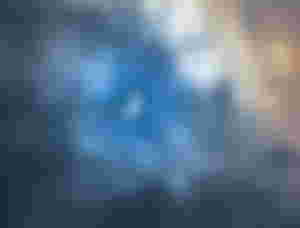 When new moon can see to the sky after Magrib waqt Salat ( prayer) after complete 29 fasting than next day decided for Eid UL Fitar. If we can not see the new moon that's mean we have to keep one more fasting. 30 days fasting is highest limit. If 29 days of fasting complete and can not see new moon we all Muslim can understand automatically that we have to keep one more fasting and in that 30 days fasting evening Magrib salat (prayer), if you look to the sky you can see a new moon . This moon looks so thin. A moon will fulfill day by day. Today I saw a post of my ex- colleague in Imo. He posted that In Bangladesh Eid UL Fitar will celebrate in Tuesday . Now you can ask how he can say it? You can get answer from it. He left job in our company and went to the Saudi Arabia. He does work in Saudi Arabia. Saudi Arabia is faster than Bangladesh. So they already took 29 fasting and can not see the new moon of Eid UL Fitar. So he shared it and did a post in imo. We all Muslim follow instructions of Saudia Arabia. Because our prophet Muhammad (SM) borned in Saudi Arabia. So its holy place and country to all Muslim. They knows Islam more than us. They are solid. That's not mean we are not. But Islam first came or expressed from Saudia Arabia. I hope you can understand now why Saudi Arabia is so much holy place or country for all Muslims.
In Saudi Arabia lots of foreigners does job and business. I talk with many foreigners. Like Philippines, Bangladeshi, Malaysian, Indonesian etc. Who works or do business in Saudi Arabia. When I was young my dream one day I will go to Saudi Arabia and do work or business their. But all dreams always not complete. I am not upset. Because it was not in my fate. By the way Saudi Arabia declared in Monday Saudi people will celebrate Eid festival. As I said above they are One day fast in time calculation so as a Bangladeshi person I have to celebrate this at Tuesday. But I am happy that, I got one more day chance to do pray and gain more Dua from my creator and can try to get forgiveness from my creator(Allah).
Allah gift me a happy family ☺️❤️. Eid UL Fitar is the biggest celebration for all Muslims. My family is not out of that system. In Eid UL Fitar we all celebrate like this( buy new cloths, shoes, body sprey, Ator, pant, Belt, makeup box, ladies wears , ornaments, Tupi etc). I bought many things for my family members. I bought wears for my kids and for my nieces and nephew. All are so happy. I feel happy when I can see happiness to my family members face. I like to be responsible to my family. I tried to collect donations for Orphan. I collected more than 130$ for Orphan kids. I already donated this to orphanage committee. I trust they have also right to celebrate Eid UL Fitar.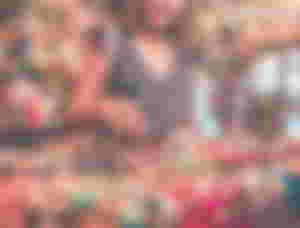 Tuesday, 3rd-April-2022 Bangladeshi people will celebrate Eid UL Fitar. Advance Eid Mubarak to all of you.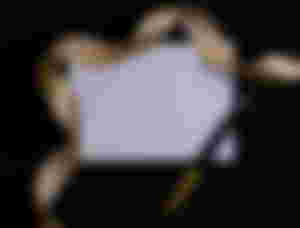 Special invitation for @Lucifer01 .He is one of my best younger brother from others parents. We both studied from same school. We both are connected as elder and younger brother from our school life. Still now our bonding is so strong. I will invite to him to visit and celebrate Eid UL Fitar with my family. I never forget his usefulness. All of my foreign friends also invited. If anybody come to celebrate Eid UL Fitar with me I will be so happy which i can not express by word.
@Sohan07 @Sohana both of you are from Bangladesh. You are also invited. If you have time than must come. Ok.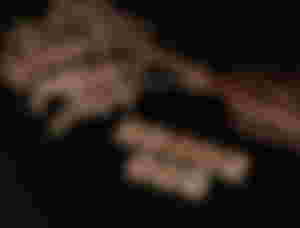 Thanks for with me and my article. I wish for happiness in yours life. Take care and spend life with honesty. Love and respect for all of you.
Including Lead image and other images collected from UnSplash.com .
Advance Eid Mubarak to all of you ❣️❣️❣️