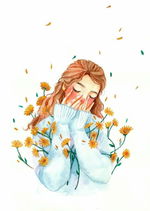 Hello Beautiful & handsone readers and writers of Read.Cash. Hope you all are having a good, sound, happy and healthy day. Hope you are doing great and best too.
I'm here again, this time I'm experimenting with my writing skill.
First of all thank you soo much #Niazi_420, #MJAYTECH , #Freedom001 for putting your trust on me, thank you soo much again for your sponsorship.
I saw lots of articles where other writers was talking about their achievements, that was the first time when I asked myself_. Do I have any special achievements to write down here? I got the answer instantly, yes I do have too. Though I did not achieve much more things in my life as I wanted to but I have lots of stories to share.
Before mentioning my achievements, you all have to go in my past. I believe that we all have some failures, some achievements to tell to the people, I never hesitate to confess my failures , my mistakes in front of people because those are the thing which helped me to become what I'm now.
________________________
20years ago on a cold afternoon, a girl was born in a typical joint family, that girl is me. My parents still talks about their that special moment when they first saw me. My parents were really happy for having me in their life and vise versa, but some people were not too much happy I think because of my gender identity.
I was really a happy, content, cheerful child who loved to play, study, who love to enjoy her freedom to the fullest. I was very good at making friends too I had many friends of different ages.
When I scarcely nine years old I got depression for the first time as my second and inseparable best friend for lifetime untill now. That time I lost my first best friend, my grandfather with whom I had a very close and profound relationship, he always tried his best to put on a veil on my every mistakes. Shortly after that my two uncles cheated on my parents financially, that was the first time I became silent, numb , quiet forever.
My mental state became so worst that I was not even in a position to talk to anyone, I lost almost everything even myself. I suffered from that depression for about five long years, during those five years I was completely cut off from my studies, social life. After five years, luckily I recovered from that depression, I told my parents that I wanted to study again away from home. First they did not allowe me but then they sent me away to a new institute (boarding school) far away from home, fortunately I could not suffer there more than three days so I returned back home.
Three years later I gave my first board exam. Those three years were not easy and smooth for me as a result of being completely away from studies, I lost my both mentality and desire to study. I was very bright and good student back then so luckily I secured 2nd position in my whole school. I still can remember that day when I got my marksheet, my parents started to cry but I was the only one who was not crying. My family was happy for me but I was not, I was standing in a corner with my marksheet on my shaky and unsteady hands . To be honest, I was not happy coz I did not feel that I achieved something, I only made some promises to myself. 'It's just one milestone, I still have a long way to go. I have to overcome my fears first so that no one can dare to think of intimidating me again.'. I was still surrounded by many friends but I do not know if they can be called friends or not. In fact what I thought were prescious diamonds were originally sharp pieces of glass, they were actually nightmares dressed as Day-Dream. I felt as if it was raining even though the sky was bright and clear. Actually that was not the rain if nature, those heavy droplets were my pains, longings, sorrows which were then pouring and falling like rain. That time I needed a place to hide myself, but fortunately or unfortunately I couldn't find one.
I decided to overcome all my fears one by one, my first fear was to be away from my family. After somedays later, I again told my parents to study away from them. They gave me the permission after requesting them, but another bad luck was waiting for me. I was the last student who got the admission very late, I took art stream instead of science, my family members laughed and mocked at my decision (because most of my family members are fond of science , this is only reason for choosing arts stream even I do love science more than anything). Thanks to my parents who gave their love and support to my decision.
25th June 2019 , that was the exact time when I began my journey towards my dream. At that new institute, I found out what depression really means. I used to go to the bathroom and cry so that no one could hear the noise of my crying and make fun of me.
As I was very silent that time, my classmates started to bully me, they even began to tear my notebooks and texts, I was too weak to raise my voice. Their persecution became so painful and unbearable that I can't remember or I do not count how many times I thought about committing suicide, I even tried for twice but I failed to do that.
After enduring and going through lots of things, I asked myself again__. Why am I afraid of them? I must try to remember who I am. I must try to face my own self. I must try to love my own self. I must try to accept my own self. I'm brave enough to tackle them. After bullying me for a year and half, they became my friends, I accepted their friendship. After facing so many ebbs and flows I got little bit relief.
I think happiness and good luck are not meant for me as I'm not meant for read.cash, I was gifted with typhoid and fracture in my left hand 16 days before my second important exam(12th board exam) . I swallowed so many medicines(first they gave me wrong medicine for almost 5days as they couldnot find what happened to me in real) my body became so weak and fragile I could not even stand on myself.
That time I needed my parents badly but I requested my teachers not to give any information to my parents. (We did not have any cellphone that time, we were allowed to call our parents just for 10 minutes in a week with our official phone Infront of our warden). I gave my second most important exam with that condition, luckily I secured first position in that exam though I could not secure my coveted rank. I achieved my 2nd millstone, that time I was really happy with myself. Now I'm waliking in the exact path in which I want to.
What I have learnt from my Past?
🔹Overthinking, worrying, doubting yourself will give you nothing but failures and tension.
🔹Your story may not have such a happy and bright beginning but that doesn't not make you who you are, it is the rest of it who you choose to be.
🔹We should appreciate our work, tell ourselves 'You did an extraordinary job of overcoming your obstacles and troubles to build a life you deserve'.
🔹We all talks about we should show our kindness, our love to others, just ask yourself__ "Have I showed any love, any care, any respect, any kindness towards my own self?"
🔹We are all different from each other, having different dreams, aims does not mean you're any less significant. You're worthy too.
🔹We should teach ourselves to move in, it is our inborn right. We can look back at our past and can learn something from that but we should not stick to our unchangeable person.
🔹 Everyone has their own flaws, drawbacks, try to make yourself better by accepting all this things.
🔹Do not rely on someone. Be your own best friend and advisor, because you're the one who knows yourself the most.
🔹Be courageous, be brave. You're totally allowed to say necessary goodbyes and to welcome to Hello.
🔹We should try to make someone happy but remember you are one of them.
🔹 We should remember that __"The flower that blooms in adversity is the most rare and beautiful of all.".
🔹 Flower is flower no matter it is withered or fully bloomed & fresh . Time can destroy her beauty, she can decay over time but no one even most powerful "Time" can not take or diminish her identity.
I understand__. Life is not as smooth as butter. Life is not as sweet as my favourite Rasmalai. Life is not as supportive as my parents. Life is not as beautiful as my heart.
Life is as bitter as bitter gourd(more than this). Life is as poisonous as fake people. Life is as uncertain as death.
Closing Thoughts :— I hope you enjoyed, this is the story which happened to me in real in my past. I learned lots of things and I succeeded to change myself too. Now I'm too strong to break. As I had no intention to bother all of you with my long article that's why I had cut many incidents and achievements of mine.
Thank you soo much @MJAYTECH for this beautiful chance, because of this prompt I got a new opportunity to ruminate all my achievements I had achieved.
Thank you soo much all my readers, upvoters, commentators and sopnsors.
Erum 09.11.2021 10.40am Lead image :— Pixabay.Com