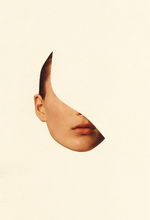 Hello, my dear friends and family, how are you? What's up? I hope you are well and in perfect health. And had a good week so far.
Let me first thank my dear supporters, subscribers, visitors, and voters for their constant support. Thank you for always being by my side, and with your endless kindness warm my heart.
I want to thank my dear friend @Theblackdoll for renewing her sponsorship. Thank you my friend, your support and kindness always strengthens my heart. I wish you success, health and happiness from God.
Today is the last day of the month, and as usual, I look forward to reading your monthly reports, which you write with joy and satisfaction, and tell of your successes. June was not a fruitful month for me here in read cash. Because of my painting project work, I did not have much opportunity to come to read cash, write an article and interact with you.
But I loved this month because I was able to experience something new during it, and that was the mural project. I had never painted on a wall before, and I did not know it could be so much fun for me, and I would love to do it. I hope to be able to receive more mural projects orders in the future. Pray for me to start my own mural business. After finishing this project, I will definitely try to inform about it a bit, and I hope that I will be able to attract customers in this field. Our mural will probably be finished with another day of work on it. And on Saturday morning we are going to go with Dad and finish the job. I will definitely write to you at the end of our work, and share photos of the project with you.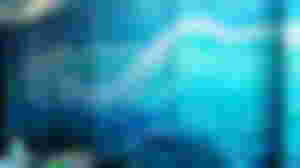 I do not know if you remember my husband's friend, for whom I drew a painting almost a month ago, and gave him a birthday present. I had painted a picture of his off-road car for him. Two nights ago, he and his girlfriend followed me and my husband in their off-road car, so that we could ride around the city together for a while, and help me to change my mood after my uncle's death. They really succeeded, and they made a great night for me.
It feels very good and exciting to ride around in the city streets whit his off-road car. Then we bought sandwiches from a fast food restaurant and went to a nearby park, sitting on the park lawn, talking, laughing, and eating our sandwiches.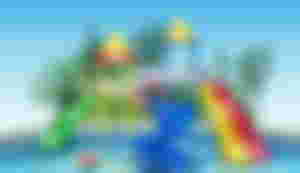 It was 11 o'clock at night, the park was empty, and there was no one in the children's playground. His girlfriend took my hand, and at her suggestion we ran to the children's playground. We slid down the park slides, rode the swing, and swung. I had probably not ridden with them for nearly 15 years, and I had not vented my emotions like a child since that times. After the game, I felt light-headed, as if I had vented all my negative emotions while playing in the children's ground, and how good I felt afterwards. I got renewed my energy to continue this life. Sometimes being as a child is really necessary for us adults.
Sometimes being like a child helps us, forget the cruel and bitter world of adults, and just laugh and play. Whenever you are not in a good mood, and you feel depressed, be sure to try this and immerse yourself in the world of children, I am sure you will get a good result, and all your negative feelings will leave you.
I think that is enough for today. I want to spend more time reading your articles. I just want you to know that I love you so much, take good care of yourself. Big hug... 🤗