Last night, I slept with only 200 points on my account. I thought it was already good enough as I was just a newbie here. And I am not expecting to have a huge amount of points in just a short period of time.
This morning, I woke up with 662 points on my account. Like what just happened? Lady luck is on my side, I assumed.

And right after my points are converted into dollars or Bitcoin Cash, I sent it to my personal wallet already. The rewards of my hardwork has been paid off.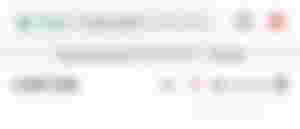 Read.Cash is a blessing for me, especially that I have a lot of interesting things to share. And this is a great platform for me to showcase the writer side of me.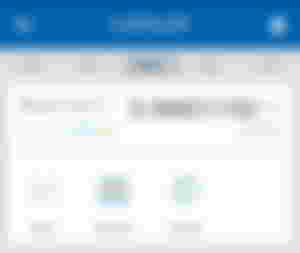 This is the total amount of earnings I got from being here on this site. And that is only for 2 days. Now imagine the amount I will receive if I do it wholeheartedly, and do the things I've been doing full time? 2 dollars a day sounds pleasing, right?
So here are my tips from a newbie to another newbie. Make sure to follow these tips, and you will also gain this huge amount of point on your account.
Stop Spamming! Yes, you read that right. Begging for others to subscribe on your account will never give you something good. Or even spamming on someone else's articles with comments that are not related to the topic. Seriously, stop doing that.

Be yourself! Just publish the things that interests you the most. Be with a community whom you can relate to.

Be friendly! Read articles that catch your attention, and don't forget to give it a like, and leave a sensible comment so that the writer will engage to you. You might gain friends, and also gain points.

Be consistent! Stop expecting something great if you are not working on it. Hard work makes the dream work.

Don't rush! Great things take time. Take your time to learn how this platform works. Nothing worth having comes easy. Just trust the process, and enjoy the journey.
That's it! Some of my other tips are already given on my previous article. Be sure to check it out.
If you will make use of my tips, I'm sure you have the potential to grow your account from being a newbie to one of the pros in freelance writing.
~~~~~~~~~~~~~~~~~~~~~~~~~~~~~
If you find this article helpful, subscribe on my account, give this article a comment, and don't forget to comment down below your thoughts about it.
~~~~~~~~~~~~~~~~~~~~~~~~~~~~
Read My 1st Day Income:
https://read.cash/@Eirolfeam2/first-day-income-from-readcash-631c5bc7
Read How my Points Increased Drastically:
https://read.cash/@Eirolfeam2/my-points-increased-drastically-but-how-tips-and-tricks-7d147e69