Did you miss part 1? click here
...continued
She had quickly left the scene and was bent on getting to know the master-minder of her ordeal the previous night.
She later discovered that the man who had met her at the restroom the night before was an agent for Mr. Alex. Who was her superior in the music industry.
He had planned to get Mr. Alex to sleep with her, get her sex tape and use it to dent her name and reputation in the industry. But instead of his agent moving her to room 3118, he took her to 318, where Lucas was. The lady that was paid to service Lucas that same night, was sent to the wrong room too, in place of Lucy.
As if God was at work mysteriously. All the same, Lucas or Alex. She would have still been slept with. But somehow, she was grateful it was Lucas and not Alex because it would have been more disastrous for her and her career.
Just then, the face of the man who met her mysteriously that night, she quickly recalled it was Jason.
Pheww! How come she never knew, nor was she able to place his face pretty well that day.
So much for alcoholic highness!
She was dumbfounded at the next step to take.
What was she supposed to do?
Was she supposed to take up Lucas's fake marriage scenario? At least if not anything, just to compensate herself for the loss of her hymen.
She had made numerous researches about Lucas, but everything seemed to be in the discrete. All she could fathom was that he had power in the whole of Korea somehow. She noticed from the way people addressed him when he got down from the flight of stairs to look for her when she had run down the morning after her ordeal.
Who was this anonymous man that seemed so great and untouchable to her?
Well, he was Lucas Strenvort. The heir is apparent to the Strenvort Group of companies that had a say in the whole of Korea and Asia as a whole. The top 5 ranging Companies the international and national government in the whole of Asia respected. He was more or less a demi-god.
She paced around the corners of her slightly dark room.
"Fine! I will accept his proposal".
But not after I report back to the industry by dawn tomorrow. I hope I am not already kicked out by now.
The next day, she set out. She put a call through Lucas's agent to tell Lucas to meet her to talk things out. When she arrived at the industry., Jason had connived with Elle her rival artist. And they had both succeeded in kicking her out of the industry. She was yet to receive her monthly salary, but everything was sabotaged. She was left with nothing, but an outstanding debt, all in the name of house rent.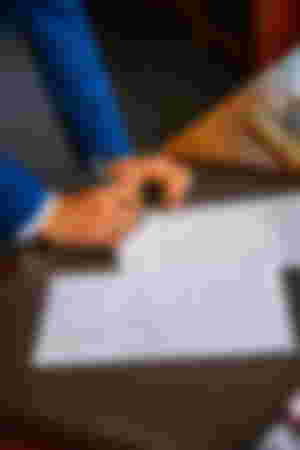 Her meeting with Lucas was a quick one. No much talking, just straight to the business they came for. Nothing much to say about him, if not that he was a reserved, gentle, calm, and awesomely handsome young man.
Everything was to be concluded that day, so they headed to the court and got the papers and marriage documents signed and issued out to them.
" We would be living at my home from hence"
Lucas has said.
" You can't be serious? She asked.
"I am serious, we are couples from now on, to everyone, the public, most especially my parents., For the period of six months".
Lucy felt more comfortable getting to know the marriage wasn't forever after all.
Soon, they began hanging out. The media took up hot blogs and gists about them. This caused a huge shift to Lucy's music industry., She became more famous.
Of cause, who wouldn't be when she had the prince charming all to herself?
She had begun to love this man called Lucas.
How this was possible, was what she never knew.
He began to look attractive like never before on the 4th month.
She yearned to have him till forever., if only!
But she just had 2months left to make out whatever it is she could get from him.
Lucas too got overly in love with Lucy. He couldn't contain his heavy and pronounced desire to have her.
He really meant forever when he asked her hands in marriage., But naive Lucy never understood.
What would she think of him now?

@BCH_LOVER thanks so much for the sponsorship.
Was he good enough for her or not?
Finally, the 6months elapsed, with so much love and affection filled in the hearts of both of them., Especially Lucas.
Lucy was ever ready to shed off her old skin.
According to her, no matter what she felt or how strong her feelings were for Lucas., He would never be her's even if she tried.
On the day for the contract to be signed off, things were quite easy. No settlements to be made as lucy was never after the money. So she bounced the 3million he had offered her for the contract. What was most important to her, was her peace of mind and the good fortune of her career. And that and lots more he had made possible. So she was grateful.
She was about to go out with mixed emotions when Lucas grabbed her tender hands and caused her to make a quick spin around.
She was now in his very arms, with lips yearning for a pleasurable kiss. But Lucas was out to taunt her till he said what he had in mind.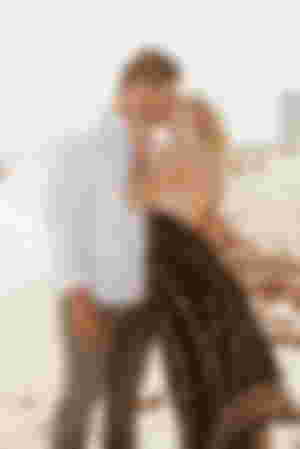 "I was never kidding when I asked you to marry me. Maybe you felt I was, or because it was for a fake one. I'm letting it out to you now.
Lucy, you're the only woman I would love to spend my life with. If not you, nobody else. I rather remain a single depressed man for life.
Lucas said with emotionally lit eyes as he knelt and presented her a ring, carved from the rarest of diamonds in Asia.
"I'm saying YES to you., now and forever Lucas".
Lucy said as she helped Lucas to his feet. They lost themselves to the tight and warm hugs of their embrace, momentarily void of their environment. Onlookers had taken a likening of the young couples, and a series of quick and quiet snaps were taken.
And just yet again., The internet went agog with their photos.
#The L's
And other captivating blogs were made about them. That meant great fame and even more to both. Most especially Lucy
She soon became so popular that people had to travel internationally just to hear her sing as a performing artist in just every concert she graced.
Turns out her ONE NIGHT STAND, Her most dreaded ordeal, bought to reality the love of her life, and man of her dreams.
Smiles, I know what you want to ask. Of cause, they married and had kids too.
Cheers to love, It's incomparable!
like they say "we found love in strange places"
To God be the glory as we leave it all in that hands of Jehovah
All images are from unsplash.com
12 Oct 2021, Ebiz productions.