Lucy had gone to the club that night with her best friend Jane. Somehow, after they finished having fun and the party concluded., Lucy had told Jane she needed to use the restroom and that way, she disappeared into the thin air. Jane couldn't see her again. She tried her line several times, but she was unable to reach her. It was late at night and she was soon getting uneasily dizzy. For a split second, she had thought Lucy had left her all by herself and headed home as she did the last time. Little did she know that Lucy was still on the shores of the club.
At the restroom, drunk Lucy had managed to relieve herself completely when a man approached her. He was trying to put up a conversation with her, though she just kept replying in a weird way, proving she was high on the influence of alcohol.
The young man then decided to take her to the hotel, and book a room for her where she would spend the rest of her night.
"Where is she" a voice had asked in steep darkness.
"She is in room 318"
Another echoed...
"Okay, bring her in., So we don't keep our young Master waiting".
Lucy was moved to a new room, still unconscious. All she could remember was a man's voice, saying she should do what she was paid to do.
Was she dreaming? perhaps.
She never knew, and she was too sound in sleep to even know what was happening to her physically.
She was being toiled with that night., I would likely call that rape. But it was never a forceful one.
She could remember feeling good, she didn't have the slightest idea of what was happening to her.
That night was a really long one. The young man has completely done the plight and had his pound of flesh, against the knowledge of the lady which turned out to be Lucy.
The next day, a middle-aged man, knocked on the door of their room and came in. "Master, how was last night., Hope you were satisfied with her?"
The young Master by the name Lucas wasn't always known for talking too much. So he just slightly spun his head around towards the direction of Nuel the middle-aged man, smiled with his thin red lips grinning from chin to chin, and said.
"She was worthwhile., Tasted nothing like her all my life"
At this, I guess Nuel felt fulfilled. Since the young Master delighted in his service, it definitely calls for a huge celebration.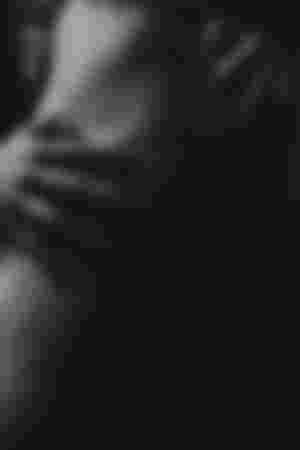 Lucy finally woke up to a strange room, on a strange bed, and to a strange man.
"Where am I"
'who are you"
" What have you done to me"
At this statement of hers, Lucas felt ashamed a bit.
" I thought you were paid handsomely for this" he has asked.
"Paid"?? For what?
You take advantage of me and night without my consent, and here you are saying you thought I was paid? Lucy was now raging with anger.
She was determined to keep herself for her future husband, but this Lucas of a man had devoured what wasn't meant to be his.
It pained her to know that he wasn't even remorseful at all.
She got her clothes on and was about to dash out of the room when Lucas has asked her.
"I really don't know you, I can't also tell how you felt last night., But I'm sorry if I took advantage of you. I want to get married to you"
You what??
Lucy couldn't understand that audacity and guts this young man had. For a split second, she took a while to admire him. Of cause, he was tall, light-skinned, well bodily built or I would say masculine, with white eyes, black curly hair, chest upthrust, red kissable lips. He was such a beauty and nothing she had seen was compared to his handsomeness.
But even at that., Here she was sore, angry, bitter, and upset. And he still compounded it by seeking to Marry her.

Such audacity!
She quickly left the hotel room, dragging her petty things along with her. She got home, luckily for her Jane stepped out and wasn't home yet. Enough time to reminisce over all that transpired.
The next day, she had stepped out to the eatery to get herself lunch. And while having her alone time at her table, a young man had met her.
Are you Lucy Peter's?
He had asked.
"And what if I am?
Okay., Fine, I would take that as you are Lucy Peter's". The guy returned curtly.
Here is a card I was asked to give you by my boss. No need to ask me any further questions, all you need to know is contained in it.
Just then, the young man said and left.
She peered into the card and saw a boldly written text.
BE MINE, I WANT TO GET MARRIED TO YOU. PLEASE DON'T DECLINE THE OFFER.
And just as she taught, it came from Lucas. The very guy she had begun to dread after her sudden one-night stand with him
What on earth did he want from her now., Hasn't he done a lot of damage to her already.
And just in time, her fourth sense spoke to her.
"Think Lucy., It's not a bad idea anyway. Just meet him tomorrow by 10 am as he said. Have a peaceful discussion with him and know exactly why is he doing all of this. As if that wasn't enough., It added.
"Remember., It is Lucas Strenvort. Know that capability of whom you are dealing with, girl!. "
Lucy thought widely and decided to give her fourth sense a try if it works out for her.
She went to the restroom to straighten her edges, and Just then, she eavesdropped on a conversation between a male and a female. About her ordeal last night.
Wait? Were all these planned by Jason?
Questions no one could come to her aid, but her.
Guess she will have to get to the root of everything!
...To be continued
11 Oct 2021 @Ebizz productions
All images are from unsplash.com
Thanks so much to you @HappyBoy for the sponsorship.
so friends how did you see the story and what are your predictions, don't forget to leave those comments I will love to read them. See you on the next part as we leave it all in the hands of Jahova