Hello guys.....
Good evening to everyone...
It's @EYERISH687 once again....
How are you all ???
Hope you are well...
I am also fit and fine by the grace of Almighty....
Now, I am gonna show you my another cooking photography which are cooking by me in different times.....
Here's the photographs below....👇👇👇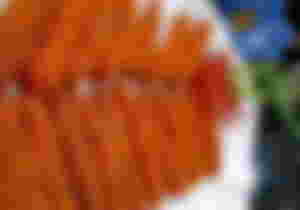 The name of the dish is Chicken Finger. Chicken Finger is a very popular dish in the restaurants in our country. It is a common food item. It is a delicious food indeed. I like chicken finger very much. It is really very easy to make chicken finger at home.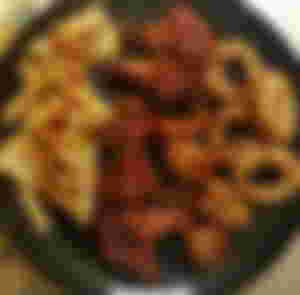 Do you know what is it ???? It is BBQ Chicken,French Fries and onion fries. It is also a popular dish in our country. Most of the people likes BBQ Chicken and French Fries very much. I made it at home some days ago.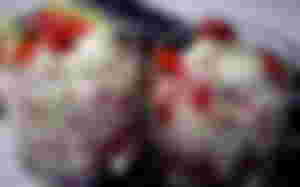 It is a dessert. I like desserts very much. My little bro also likes desserts very much. It refreshes us. I like to make many kinds of dessert item at home. It is so tasty and yummy. I hope you all like it so much. In fact, it is a mouth watering dessert.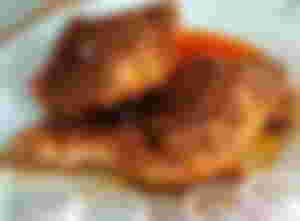 The name of this dish is Chicken Chaap. Chicken Chaap is a traditional dish in our country. It is a popular dish also. As chicken is my favourite food, that's why I like all the dishes which are makes with chicken. Chicken Chaap is a very easy receipe. It is very tasty and also very delicious.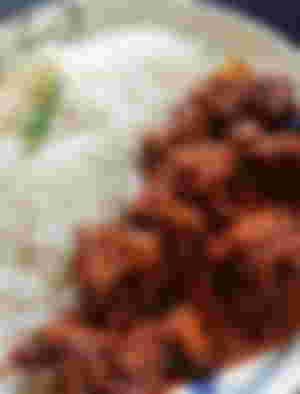 It is looks like mutton or beef right ??? But no, it is chicken curry....chicken curry is my favourite. I just like this dish very much.
I hope you all like these cooking photographs very much. If you really likes these photographs please hit the like button and comment on my post.
One more thing which is really important, don't forget to subscribe me.....
I like to thanks https://read.cash/c/get-sponsored-2a0b this community because they gives us a great opportunity.
Many many thanks to @Ashma He helped me many times.
May God bless you all.....