Hello everyone...
Good Afternoon....
How are you all???
Hope you are well by the grace of Almighty....
I am also fine....
Today, I am gonna share my most favourite arts which is something different from my others arts....hope you likes it....
So, let's get started......👇👇👇👇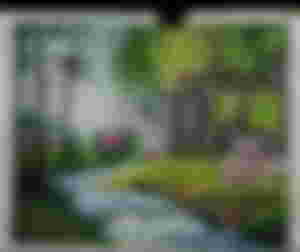 HI:bby is a part of our life. Everyone has some or at least one hobby in their life. There is no one who does not has any hobbies in his/her life. Everyone's hobbies are totally different from each other. Because they are different from one another. That's why their hobbies, life styles, food hobbies are also different from each other.
There are many kinds of hobbies in our life. Such as photography, cooking dishes, gardening, dancing, singing, listening music, swimming, riding, drawing pictures, writing poems or novels. These all are different hobbies. All the hobbies are really amazing.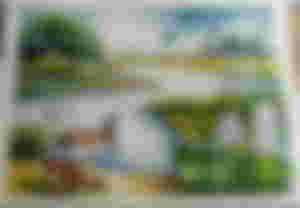 Some people choose gardening as their hobbies, somebody choose photography as hobby, some one choose drawing as hobby. People gets much pleasure by hobbies.
I am Eyerish. I also have some special hobbies in my life of my own. I have variety of hobbies in my life such as photography, drawing pictures, cooking different delicious dishes, listening music.
Sometimes, I like to do gardening when I gets leisure time. Sometimes I like to draw different pictures, sometimes I like to do photography and sometimes I like to cooks different tasty,delicious dishes.
I told you that I have many hobbies. And drawing picture is one of them. Drawing is one of my most favourite hobby. When I gets free time, I like to draw different pictures. When I do drawing, I just forget about everything. It gives me much pleasure. It also refreshes my mind. In my opinion, drawing is a great hobby because we can express our feelings, our joys, our sorrows, our untold words through drawings. It also give me much pleasure.
I like to draw different kinds of pictures such as people, animals, flowers, fruits, natural beauties.
Hope you all like my arts.
Thanks to https://read.cash/c/get-sponsored-2a0b this community....cause this community sponsor me first and give a great opportunity.
Also thanks to @Ashma who supported me always.
You guys always appreciated and motivated me which helps me to do better. It inspire me too. I hope I'll get supports from you always.
No more today....
Stay home, stay safe......
May God bless you all.....