Choose what makes you survive: Electricity or Water?
This question will test how do you value the resources. We have our own respective reasons why we choose water or electricity and I respect your opinion. I find this quite risky because I have to decide which one can benefit me the most and will help me to survive. Before I will answer the question, let me have time to share some of my life experiences that will surely align with this question.
I was born in the Philippines and a proud Cebuana. From the moment I started to understand the things happening around me, I witnessed how I and my family were able to survive the challenges we'd been through. I was the youngest of five siblings.
Having electricity can light up💡 our home. From past inventions up unto the present in the modern era, electricity has been the main source of power. I could not imagine if people doesn't have it especially nowadays during this pandemic where Education has been affected. That's why the Department of Education here in my country implement this new system. As an Online English Teacher who most of my time is facing the desktop with my students, aside from needing a stable internet but of course I need electricity to conduct my lessons. But if you are the type of person who is not used to give up and find ways to solve an issue well count me in.
Let me tell you a critical scenario that I had about my teaching career experience. The CEBECO (Cebu 1 Electrical Cooperative, Inc.) an Electricity company announced bad news for me wherein there will be a power outage in my Municipality from 8:00 in the morning until 5:00 pm. I was a bit worried because it is the weekend where I am usually fully booked in my classes. The worst thing is I don't know any backup such as a generator to solve this issue and I found the post the day before. To file an absence is fine but it will lead me warning for service cancellation if I cannot attend all those classes. I don't want to lose this job because teaching is my passion and I value a lot, my regular students. So what I did, I searched through online available coffee shop, hotels and beach resort that offers wifi and places that are not affected of a power outage. This kind of emergency is allowed to teach in a new setting as long as you can have your classes but this is a rare excuse only since this situation occurs once a month or once after 3 months. I don't want to miss any class because I do believe in every single day meeting them, I am touching their lives and inspire them to become who they wanted to be. I do hope this strategy "Can help other online teachers or workers to never give up and always find holes to excel."
I am telling you now that I will not choose Electricity if we talked about SURVIVAL. I came from a low-class family and had experienced many times without electricity in our house. There were tough times when my parent's income was not enough to pay the bills. I am okay with it because I understood why we cannot have it. Life shall not be dumped with complaints instead be thankful for the gift of life, for another day to spend on this earth. I don't find a big worry if we don't have electricity because we can do the following without it:
🧑‍🍳We can still cook FOOD in our dirty kitchen without using any electrical kitchen appliances such as an electric stove, oven, or electric kettle. We only used coconut shells or woods in cooking.
🗞️Radio and television is not a problem, we can still receive news by reading newspaper or articles.
🪟There are windows to open if you feel hot. Fresh air is free then it saves your consumption of electricity.
🕯️Darkness cannot only be light-up with electricity but we can use "Gasera" or Gas Lamp(Avoid this from children)
So based on my real-life experiences, I can stand without electricity. I am blessed with whatever is available and never force myself to have something that can create any conflict. I hope you got my point of view on why I can live without it.
WATER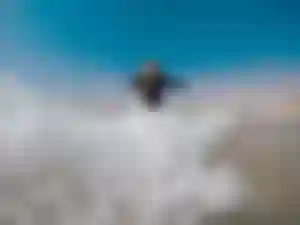 We are abundant in water through different water forms such as Waterfalls, lakes, oceans, rivers, and Natural drinking water. It is deep in my heart filled with sadness where some people or countries have less source of water. If only I can do magic, I will provide them unlimitedly yet not only human suffers but all sorts of living things( animals, plants, and environment). I would like to take this opportunity to say thank you to all people who never give up making plans or alternatives to preserve water because without water, life is nothing as in totally NOTHING!.
It will be pretty obvious that most of your answer is that our body needs water to survive. Yes! We all know that but let's take another path to bring you to another reason why Water is precious.
It's been 2 years now I am living here in Dalaguete. Dalaguete is popularly known as the Vegetable Basket which means they are one of the main sources of crops and vegetables in Cebu City. His parents are sellers of vegetables.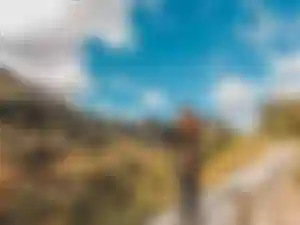 Nalhub (fiance's birthplace) is a town in Dalaguete where I used to visit way back in my college days or even up to now. The whole town has no water system own by a company or government. The residents are dependent on a well or source by nature from the high mountain. I experienced carrying galloons of water with my two hands while walking uphill. It takes courage and strength. Water is not only for humans and animals to drink but another source of income too. If there will be no availability of water how come farmers can survive on the farm? and once they cannot make it then the rest of the community will suffer too. Try to imagine that there are no more vegetables, how can people eat? how can people do business? how can people live? Livelihood will be affected too and by that, there will be an increase in unemployment and this is where the crisis occurs. This can help every individual to reflect the reality and be ready at all times because we don't hold the future.
Which fictional character would you like to meet and why?
BE BRAVE as MERIDA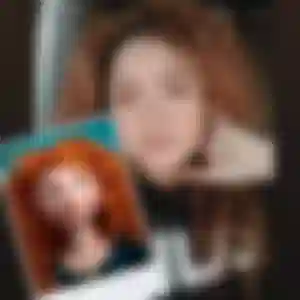 Brave will be a perfect word to define me in my existence here on earth. I'd been to undecided plans, unexpected ones, gloomy days, and quitting stage but because of the personality of being brave, I sort everything out with trust and believe to myself that I can. As an Educator, I can simply relate to this question about the fictional characters since I studied English Literature. The list is so long to read their names aloud for fictional characters but there's one that symbolizes me and she is Merida from the movie "Brave".
Aside from having similarities about our curly red hair, her independence and wilderness reflect who I am. She fought for what she believes that she can. She was not letting anyone in her life intrude on her future goals. She was able to showcase her manly skills and proved that women can do other men's stuff. This is why I am inspired by her because I am like her who is curious to learn things and use whatever skills that I have not only for myself but for the benefit of others too. From losing someone I love who is my mother, rejections, rocky relationships made me how to keep fighting and be BRAVE always.