The night during the town's festival
On August 28, we celebrated the annual Fiesta in our community in Tanza. It was a fun,  warming,  and delightful experience to attend because it has been years since the last event happened. There were multiple activities held and two exciting activities were the concert and Toro. The concert was held in the town's plaza, with guests invited, JRoa. I heard JRoa's music like covers and his originals, but didn't hear him perform live.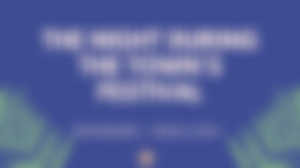 Actually, I'm supposed to attend the concert but since the time I got was limited. I wasn't able to attend the concert with my friends. My friends invited me to come over to their house, free accommodation in their own restaurant, yet I declined it graciously. Even if I wanted to go with them that night, my time and body would definitely break. I messaged them in our group chat to tell them my reason and they understood it. Of course, they knew my side hustles online and it was my honest reason. 
After we strolled around for the whole day,  we stayed in the plaza until the sky became dark. Actually, I noticed that most of the young ones appeared around 6pm. Perhaps, they decided to come in the evening because there's no sunlight. Like,  avoiding the skin burnt and sun kisses in their skins. To be honest,  I don't really like standing and waiting for so long because my legs are shaking. I'm quite an impatient guy so I have to switch my focus to something else.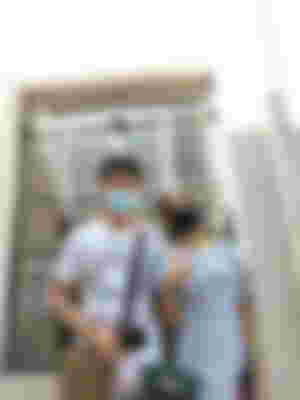 This photo is of my sister and I at the side of the church. I don't really like to have a photo of mine anywhere that day because I am really not in the mood. However, my cousins insisted on having at least a few shots. Behind that mask, a tired and hungry face. Do I look tired one here? Hmm. Anyway,  after we had taken a few shots, a groupie of all my cousins, which I had expected, of course. My sister was growing fine and fast. Gosh! She can almost reach my height sooner or later.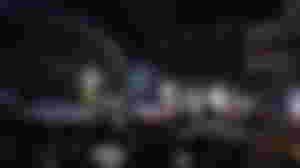 The procession happened around 7:40 pm, it was very late because the mass was bombarded by the crowd. I didn't expect that many would come because gosh,  I cannot breathe well. Fortunately, there were only two images of the patron released since it would not be okay if many would come out.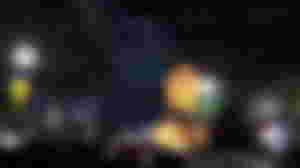 The first image was the cross which Christ was crucified with. My phone was not really good at night mode so I had to borrow my cousin's phone to take some shots. Can you see the crowd? Yeah,  that crowd which was estimated around 40k was present during that night.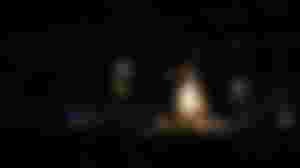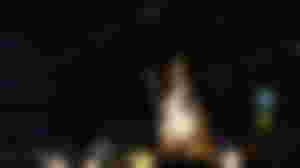 The second image was the wooden-carved image of St. Augustine. There were many staff around the patron and I didn't dare to come forward. The procession lasted for around 40 minutes before it finally reached the destination. So when the fireworks were lit up,  the crowd shouted like a concert.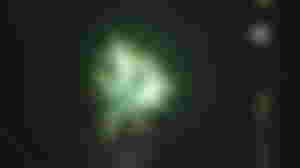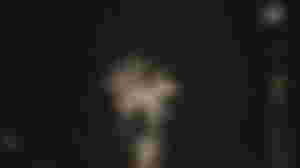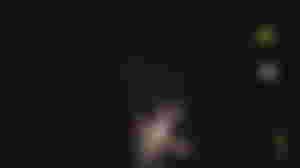 Here are some shots of fireworks in our place and I don't find it pretty. Fireworks were not as grand as expected. It lasted for around 15 minutes and the whole place was covered with smoke. A very unpleasant smoke, causing cough to others. 
Everything happened fast and created a good atmosphere around. I enjoyed the activity since it has been so long since I had one. Gosh! If 
---
Thank you for sponsorship.
My previous articles you might love to read: