Burden and loaded with Lies and Secrets
I couldn't sleep yesterday night no matter how much I closed my eyes and wanted to sleep but still my eyes were closed but I was fully awake and then I realized that it was 6 am in the morning. 
---
---
This happened because the person that I adore and respect the most shared his secret to me and I was not ready about it. That is why I was still hanging, like my mind was always blank and it really flashes what he said in my mind. 
Sometimes I was stressed about secrets that are shared with me because it burdens me a lot, like I can't sleep for how many nights just thinking about what they shared about me.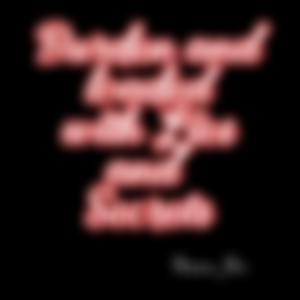 She does not know that his boyfriend of seven years was having an affair. If we could call it that, while she is in love, her boyfriend is building a new family with his new found girl, she is already pregnant and expecting a baby soon. 
Uggg.. what a life, why should be me who knows all of it ? and I don't know now how to tell her about it.
Her family does not know that she married a married man, like the man was already married and she knows all about it the first time they met but still she marries him through our traditional marriage. 
Why do I know ? because the man opened up to me, actually they both talked to me about it before their marriage and they were saying "Kahit mag away away tayo wala lang bulgaran ng sekreto" and I had no choice but to keep it secret from the other member of the family. 
Brief discussion about our traditions huh? We can get married without getting a cenomar (certificate of no marriage) because the Datu or the officiating minister can make a marriage certificate and register it to LCR and that's it, no More requirements needed as long as you pay for it. 
They have one child now while the man has three children from the past wife and I am the only one who knows about that secret, when the time was having a hard time because their marriage was already set and one of his kids was sick in.the hospital. 
The girl was already pregnant and crying, approaching me on what she should do, if she should postpone the wedding and have another lie to give away the man's sick child. Their wedding happened after she gave birth and until now secrets remain secret. 
Someone came yesterday and it really surprised me because as he entered our house "Can we talk in private? " I just nodded and followed him outside. 
His "Kabit '' had already given birth to their child and he wanted me to process his child's birth certificate. I was looking at him seriously, of all people ?? Why him ?? and then I chuckled and said " Is this serious? How about your wife ? " I was worried to know the truth because I really cherished his family, and I felt like I backstabbed his wife and children. 
"Don't worry about it, I will handle things but please keep it a secret for now" And I couldn't take any sleep again. Time check is 2:58 am and I am still fully awaked. 
We saw each other yesterday and I felt so awkward. I can't make eye contact with him as well as his wife and children so.I decided to go to the compound where we had a celebration of birthday again to divert my thoughts. 
---
---
Good morning read.cash fam, I shouldn't be writing and publishing this right now but I don't have anyone to talk to or share it with. I am really burdened by their secrets, I still have my own problems to deal with but I am dealing with their problems also. 
Facing their betrayed family is like killing me but what should I do? I already gave my words to them and all I want is they were the ones who would tell their families about it because I don't want to be the reason for their conflicts.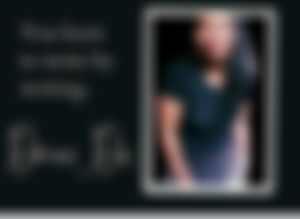 This is me @Dawn_Dii , Thank you for reading ..
Date Published: July 4, 2022