Hydration Tips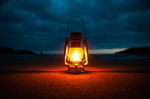 Date: Friday. 15th of April, 2022. 
Hey, beautiful people! How are you doing? My day today was hella stressful. I went to the market with my friend, the one whose cloth was botched by a tailor, to get new fabrics. We got lost for an hour trying to locate a particular place but we found it in the end. While going home, I encountered a terrible traffic that had us stuck in one place for almost an hour. Funny thing is that despite being stressed and extremely tired, I still had fun and I'm glad I went to the market today. The down part will be the part where I got so carried away that I forgot to eat or drink water. This brings me to my topic of the day.
Today I want to talk about hydration and dehydration.
Our body is largely made up of water and is dependent on water to survive. Dehydration sets in when our body does not get enough water that it needs. It has been said that the moment you start feeling thirsty, you are already getting dehydrated. So what are the signs to watch out for concerning dehydration?
Dehydration can lead to the following symptoms: thirst, dry lips, Amber coloured pee, light-headedness, fatigue, loss of appetite, kidney stones etc.
Our body needs water to function effectively, like oil to our engine. It is even more important to drink water if you find yourself in a warm climate, if you have been physically active, if you have diarrhoea (the spelling of diarrhoea is so unnecessarily complicated lol), also, if you have been having a fever or throwing up.
With that, here are some tips to help you stay hydrated:
Carry a bottle of water with you all the time. This makes the water accessible and within your reach when necessary. Having water with you will also compel you to always take a sip every now and then which could enhance your water drinking habits.
Drink a glass of water first thing in the morning when you wake up. If you're used to first brewing coffee or even eating, it is better to drink water first instead as you start the day.
I believe you can attest to the fact that while water is tasteless, it makes it not enjoyable to drink unless you're thirsty. People won't just drink water for the fun of it and usually wait till they are thirsty before drinking. The solution to this is to naturally add flavour to the water. The most common way of doing this is by adding lemon slices into the cup of water. The flavour makes the water less bland and make you more likely to want more.
Drinking water makes up for 80 percent of the water we take into our bodies, while the rest comes from what he eat. It is good to eat water based food such as fruits (pineapple, watermelon, cucumber etc), vegetable juices etc. You also have to reduce the intake of alcohol, coffee and sugary drinks.
If you are the type to always forget to drink water until you start feeling thirsty or you need a bit of a push or some motivation, there are apps that can help. These apps set timers to remind you to drink water. You can also measure your water intake to measure how much you have had for day and how much more you should take. There are also water bottles that marks the quantity of water in the bottle to let you know how much you've drank. Some bottles even have a time frames written on it which is the time you're expected to finish a certain quantity of water and some bottles also come with motivational speeches written on them to keep you going.
So guy, endeavour to drink water. Be conscious of your hydration level and safe!
Thank you so much for reading!