A Big Move: A Short Post!
Edit: Post wasn't that short, I'm sorry, but It's worth it!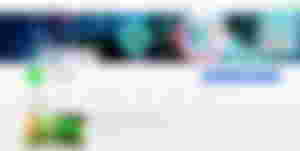 Hello everyone, today I got a big move to declare on what I think will be a short post.
You see, here's why I started writing on Read.Cash:
I Love BitcoinCash;

I LOVE Crypto in General;

I Love Creating Crypto Content.
Having said that, I didn't think it would be possible for me to produce Crypto content daily.
I was present in other Crypto Platforms, like:
...but I could never produce content daily there, and I was just writing once in a while for a hobby, for the passion I had for Crypto.
You see, as I already explained, I'm a full-time blogger so I need to write first and foremost to earn money - and so I never thought I'd be able to follow my passion of creating content for Crypto as Crypto platforms simply didn't pay enough for me to give them daily attention.
HOWEVER...
And you know this to be true if you follow me...
@MarcDeMesel has been a serious patron, supporting my content, which allowed me to drop the "I'm not sure I can produce much content here" part on my introduction part.
Thanks to his tips on my work, I've been posting new content daily, growing my BCH stake, becoming more and more invested in this particular blockchain, and determined to add more and more value to it.
I've been posting for 1 month and a half now, non-stop, and each post takes a lot to create as writing isn't just about dropping words down on the paper.
But here's the kicker...
... Marc has been my patron financially, but even the rest of the community pitches in with support.
My new community, Bitcoin Cash Hub, is less than 1 month old and it has 350+ members already, my notifications are blinking constantly with new comments, people have contributed to awesome discussions, and so on...
This made me see that IT IS POSSIBLE for me to dedicate myself to a PASSION of mine, and finally be able to grow while producing content I love and not just content I'm paid to write like it usually happens.
Therefore, I made a decision!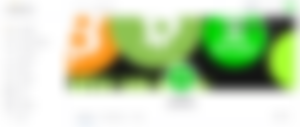 So, I decided to expand my Content Creation efforts.
I'm not going to be just writing, but also expanding my hard work and dedication to other platforms to boost my reach.
I've added some new platforms like:
YouTube;

BitChute;

Reddit;

Medium;

Minds;

Patreon.
I even produced my 1st Video Already!

I was so excited to share this.
I've been working very hard and I wanted to have published this post yesterday. However, I was so busy I only slept 5 hours today as I had to learn:
Video Editing;

Adobe Premiere Pro;

Intros, Outros, Montage etc;

Adapt the Script;

Record the Voice-Over;

Do this TONS of times because I was just uploading low res versions or versions with asynchronous subtitles or some other stupid mistake.
However, even if this 1st video isn't perfect, I think it is a great first video.
I used my top-tipped article as a baseline to craft the video, and I would really like this video to be distributed across the web as an example of how BCH is the True Bitcoin and why it pummels BTC to the black hole of obsoletism.
Of course, it was a risky thing to do because I can get mass disliked by BTC Maxis right at the bat, but the community here has been supportive so I ask you to:
Give it a thumbs up;

Subscribe to the Channel;

Share it around!

Leave a comment down on the video for the YouTube Algorithm to pick up the activity!
That's right, I am doubling down on my efforts in this blockchain, but I ask for a little bit of your support in return.
After all, if my core community doesn't support me, who will? :)

So, as I said I've started publishing on a lot of different Media Platforms.
Fortunately, I grouped everything in my CoinTree like, so you can click here to see what platforms I am in to follow me there: My Platforms via CoinTree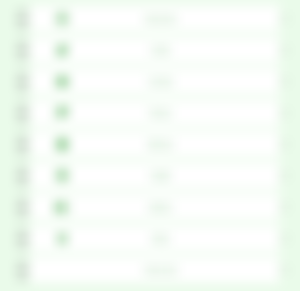 Above is my link tree on CoinTree with all of the platforms you can find me in, and I'm going to use them as follows:
Read.Cash for my Original Written Content;

Twitter for my Tweets, obviously;

YouTube for my Original Video Content;

Patreon to allow the community to support my work if they like it (one day I'll have enough of a following to actually make use of this)

BitChute to Repost my Video Content;

Reddit to Promote My Written and Video Content;

Medium to Repost my Content from Read.Cash (Read.Cash first, however, and Medium will have a do-follow link to here as to give Read.Cash SEO benefits as well as bring people to the platform)

Minds to publish and promote there, still analyzing the best strategy, but I'm going to be present.
So, you now have a few more places to follow me around if you feel so inclined.
As to how you can help, the best you can is to help me boost my YouTube and give my fresh Reddit account some karma if my content pleases you.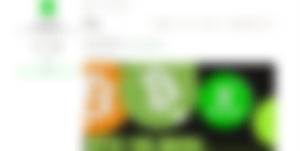 Finally, I would like to share that I'm excited at the prospect of taking up more work that I love while being able to scale down on a couple of other projects I wasn't very fond of but were paying me.
This is all thanks to @MarcDeMesel , as you well know as if it wasn't for him you can be sure I wouldn't have the support to really go all-in as I'm going.
Don't take it as me patronizing you this time Marc. After so much work I'm having that is giving me a great sense of fulfillment, I am moved and feel the need to let you know I am grateful for your continued support and for the fact you're allowing me to slowly set a foothold in a project I love and want to see succeed.
Thank you everyone else for your continued support and for the fact that I KNOW you guys are going to keep me going forward and doing your share to make this collective project of ours, BCH, bloom.
By the way, @RogerVer , how about making my video above a recommendation for those converting from BTC to BCH?
I'm sure there will be many of those right now as that seems to be a growing trend these days.
I had to ask, after all...
... what kind of BCH evangelist would I be if I didn't try to get the word out the most I could? :)
Hehe!
Good night everyone, this has been a blast, and by pressing this publish button I can sleep tonight, knowing I was able to finish a very fulfilling and rewarding work marathon.
But when I wake up tomorrow, more work will have to be done, and I LOVE IT!
What a rush!
Cheers!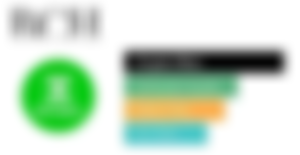 Read.Cash Main Sponsors: @MicroReylatos , @CryptoBabe , @zekecuba