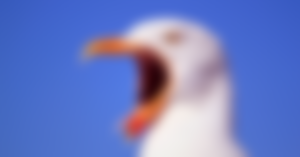 2021 is the year after the pandemic craze.
So far, it has been pandemic craze number 2, but it is also the best year to jumpstart your blogging career. Believe me, when I say, this is the year everything is going to change for you.
This is the time to grab those BCH (Bitcoin Cash) earnings and make sure your income skyrockets.
Let's first go over how Read.Cash's payment goes — the platform doesn't reward you from thumbs up or reads, but through tips by other Read.Cash members.
This means variables like promotion, segmenting, and engagement are king, especially if you want to attract others and not just get the bot to tip!
Knowing this, and if you're committed to pursuing your dreams of Read.Cash Bitcoin income and financial freedom, then you need to really start working on these variables.
Fortunately for you, you're going to get spoonfed the BEST methods to make sure you promote your articles, getting the results you deserve.
Here are some of the most effective, actionable, and simple ways to increase your readership and boost those income numbers. Time to cash in boys and girls!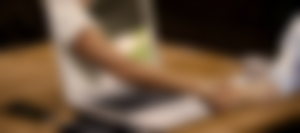 This is a technique that is going to be increasingly important as time goes by.
The first thing you'll have to do to start working on this is to search for niche-related blogs.
These can be blogs similar to yours on the platform or blogs from people around here that you feel connected to or that your audience may like the same topics.
Niche-related is, basically speaking, a blog or blogs (and authors) who write content similar to yours.
You can look at bloggers who write content similar to yours in two ways — you either look at them as competitors or view them as possible allies.
I prefer to look at my "competition" as cooperation prospects.
So, if you write about "Topic A", then read "Topic A" related blogs and interact with their authors.
Then, get a Guest Post by them — but do it by offering value or they'll view you like a leech.
Here's what you want to do:
Allow them to Guest Post on your blog if they allow you to get your Guest Post on their blog.
…or
Sell the Guest Post to them as being FREE HIGH-QUALITY content they get with zero costs whatsoever.
If you do this right, you'll not only get exposure but a link to your blog, tapping their audience and increasing your organic reach on Read.Cash, as well as globally.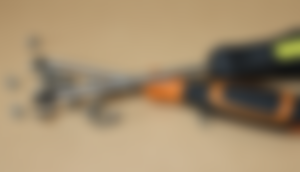 Grabbing old stories and republishing them is something blogs have been doing for a long time. Believe me, as I'm a full-time blogger.
That is kind of an exploit people are using to get more articles with zero more work added in — and that doesn't create value for the platform.
Having said that, there's no reason why your old content shouldn't get you more money, and this is what this subtopic is all about.
If you go to your old stories and add more value to them, updating them after, you'll breathe new life to your posts, and Google picks them up again, boosting their rankings.
Virtually nobody here considers Google traffic yet, but they should.
Google will grow the platform, but what will also do is put your articles in front of more people who will then consider you a reference for the platform and for the topic you write about.
You can get job offers, and you can get people who sign up under you.
I'm adding a ref link at the bottom of the post solely for people who come from Google.
Read.Cash also has shown its algorithm likes updated pieces, which again makes sense since keeping the platform's content fresh adds value — so you'll definitely see some money increase on your posts.
I NEVER republish pieces from my profile, but I plan to just update them and click "Boost" once it's done.
Also, if I make substantial changes and the article changes due to the updates I make for it, I may consider republishing it - but carefully, as I will only do that if the change is meaningful to avoid spamming.
The increase in reading time and the benefits from search make it worthwhile and pay you for your time.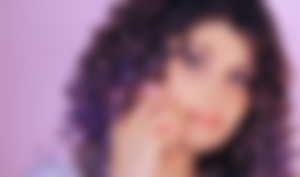 This is something many people miss out on, but it really packs a punch.
LinkedIn is really great to help you find the authorities in your niche, and if you promote your Blog Posts in the right circles during 2021, you're off to get syndicated in just the right places.
I know a couple of authors who make a killing and earn good amounts of money promoting their content on LinkedIn, and one of them doesn't even write anymore and just promotes his articles.
Promoting is something Read.Cash authors don't do too much, but it really matters.
This platform has a lot of authors and new articles come out all the time, so it's easy to get lost in the numbers.
However, if you start promoting your pieces, you'll see what you were missing out on.
Be sure to stand out from the hundreds of pieces coming out daily.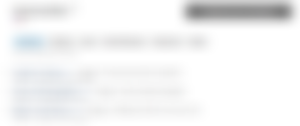 There are a lot of communities on Read.Cash.
Being in the right community may give you a headstart and get you more organic traffic and tips from authors you connect with.
These communities have a problem which I'll address later in the article, but they are the "go-to" place to many authors.
However, this is a great way to get a couple more tips per day.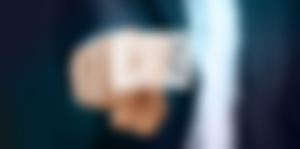 One of the things I learned from my full-time blogging experience was one of the best ways to succeed is by copying successful people.
Take the most successful bloggers and discover what they all have in common — Email Lists.
Email Lists and Newsletters WORK!
In fact, they are the key to scaling your blogging income and making more money out of your articles.
I also use them on my blogs, I plan to implement them in Read.Cash on the near future and I can state first hand they work — but don't take my word for it, go read other Blogging Experts and you'll see they agree with me on this.
Start getting email opt-ins— it works wonders.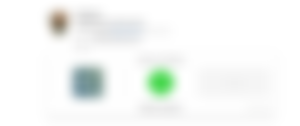 Again, you can look at other authors as competition or cooperation prospects.
Read.Cash is a big "social network" inclined to the writing and reading variables but a social network nonetheless.
Having this in mind, you know networking does wonders online and offline alike, so it is no surprise Read.Cash networking is so powerful.
Authors writing about the same stuff as you are going to go for the same readers, so why shouldn't you offer your readers to them while getting them to share their readers with you in return?
Blast their articles on your newsletters and have them do the same.
Feature them in your articles and be featured in their pieces as well.
For instance, I just made a new sponsor image for my generous sponsors @Pantera , @bheng620, and @EnergyB0x .
Now I tagged them in this sentence and you can bet they will come read this article. Networking works, and cooperating with others, as well as mentioning them in a NATURAL and SPAM FREE way is sure to get you some added attention.
We all tackle blogging in a bit of a different way, no matter how similar our niches are, so there's room for everyone.
Capitalize on these synergies, use their reach and credibility, and give them your reach and credibility in return.
One hand washes the other, and the two hands wash your face.

Did You Come Here From Google: Join Read.Cash to Earn Bitcoin Cash by Blogging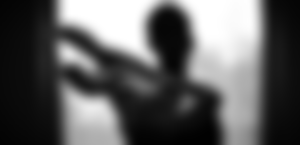 When you finish that new article, you should scout the platform and the web in general for articles of the same type that use references to support their claims.
When you find these out, write a letter to those authors in which you point you wrote about "Topic X" and have some interesting facts for them to look up.
Most of the time, you'll get nothing — not even a response.
But the key is that sometimes you'll get a reply along the lines of:
"Hey, thanks for the heads-up, this is what I was saying on my post, and I linked your article for people to see I'm not alone on this."
This gets you a steady stream of traffic and new readers while getting you links that boost your credibility in the eyes of Google and the Read.Cash's algorithms.
This is a hard tactic to go for since its failure rate is high, but the links you manage to get are a powerhouse and can direct traffic to you indefinitely.
This, of course, means fresh money coming in with each click on that referral link.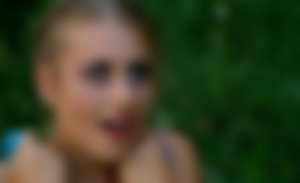 It's not enough to get featured in searches, you need the potential readers to click that search result.
One of the most important things you can do is optimizing your title, subheader, and thumbnail to increase CTR (Click Through Rate).
Use an image editing software or get a high res, high-saturation image to act as your thumbnail and increase the urge for potential readers to click your article.
Some studies show that thumbnails should optimize for:
High Saturation;

Human Eyes and Mouth;

Arrows;

Circles;
Have a thumbnail with a human face, some arrows, and high saturation and you'll increase the reads on your articles — I guarantee it!
Your articles get more read time and "feel" more engaging if you use visual media like Videos.
As you can see, I used a video here by @scottcbusiness our platform's resident video creator.
Videos will make people stick to your article a bit more time, and therefore they'll maximize the "read time" variable of the algorithms.
You want your readers to stick with you as long as you can make them, so this is a cool tactic to use.
Why?
Because if the algorithms see people spend more time in your articles than average, they will consider your article interesting.
On the other hand, if you make your own videos you'll also have the chance to monetize them on YouTube, so you'll double the number of revenue streams you make work for you from your piece as it is earning through both portals.
Another way to make users stick to your articles is by making them go through "bucket brigades" (google this term).
Bucket Brigades, basically, are some sentences to make users pay attention, like the one I fairly commonly use:
"But here's the kicker..."
Finally, GIF images also make readers stick a bit more time since GIFs are usually watched more than once.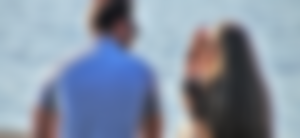 Engagement is super important for a wide variety of reasons.
This is why I advise you to respond to every single comment or response you get because you'll be increasing your engagement.
When further updates come out on this year of 2021 or the next 2022, you'll be ready as you've been preparing for the shift towards engagement that has been occurring through other portals and I hit will hit this one as it matures.
Finally, by responding to your readers you're making connections, and you'll also encourage others to comment, and therefore boost engagement.
Everyone is a winner, and you won't reap any benefits from ignoring your comments.
You may even be labeled by TheRandomRewarder's algorithm as someone who just dumps content and ditches - though this algorithm isn't clear, for the obvious reason of preventing exploits.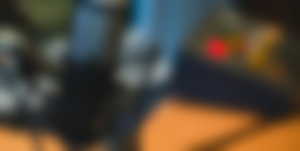 Now, let me get this out of the way and say that you won't be aiming at big podcasts — you'll want to target medium-sized ones.
The reason why we're aiming like this is that you won't get any benefit from going to small podcasts, but I'm also pretty sure you don't have the name recognition to be featured on the big ones… or you'd have no trouble getting traffic in the first place.
Having said that, medium-sized podcasts that are also niche relevant will enable you to write about the podcast appearance in your next article...
…and this is the kicker!
Not only you'll get more audience through the podcast, but you'll also probably get your article shared by the podcasters and their staff.
This gets you brand recognition, links, social media signals, and reads!
It's powerful and easy!
Bonus points are given to Crypto podcasts as you'll probably be promoting Bitcoin Cash and its ecosystem as well.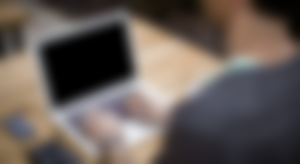 This is a secret, a loophole not many know about, but the Internet works as… a net!
It is a net of content, intertwined, and intricately woven.
Each link is a road, and the more roads lead to your profile, the more traffic you'll get.
When you go to another Read.Cash article and comment there, your comment leaves a link to your profile.
The more comments you have, the more links you'll have pointed towards your page.
Believe me, they add up faster than you can say link silo.
Do you understand the hidden power of commenting on other articles now? Get your link on the hottest stories of the portal and comment everywhere you go — this compounds and means you'll get more and more reads and followers with time.
Be careful though — Don't spam!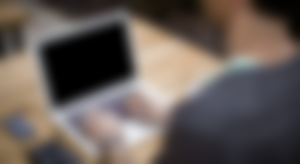 Communities aren't easy to create and maintain, so you'll definitely have to work for them.
I can wager community creators also have a hard time recruiting members for it unless they have a rewarding inviting mechanic, such as @Macronald and his nominations which grant new community members added benefits.
Even the members who don't make it to the group get to know the group thanks to that mechanic - so it's a solid one.
You'll get more readers and more exposure by leading a community.
This is so powerful I actually wrote a full guide on it on my own Medium publication - Hackwriting.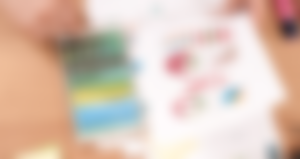 This is something I learned from my blogging background and I've used it for Medium and my own personal blog as well.
One thing you need to know about Infographics is that people LOVE to share them EVERYWHERE!
This is probably my most effective promotion technique, although I don't do it for every article as that would require a lot of work!
However, you can easily make an infographic with platforms like Canva, and you distribute and promote them in infographic directories as well.
Make sure the infographic has your brand name or URL and watch it spread like wildfire.
You'll see a lot of referral traffic coming in from these, and that also translates to more earnings.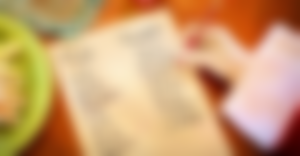 If you read some of my articles, you'll see most of the stories are written in a list format.
The reason is simple…
They work big time!
People love lists because they help us digest content more efficiently and it intimidates us less than full-blown prose.
Lists also help people skim more and skip less, which actually contributes to increasing reading time although it may seem to help to skim is counterintuitive.
Look at the size of this huge article you're reading and imagine if it wasn't a list but a full wall of text — would you still read it?
I doubt it!
Making money is all about working smart, not working hard — well, maybe a bit of both.
When the reader stops reading a paragraph, he is always enticed to read the next.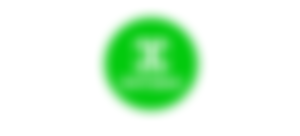 One of the best things about the Internet is that you can learn from others, and their failures teach you a lot.
I am a content writer for 11 years now, but I was a failure as a blogger for 3 years straight while I was starting.
My dream was to quit my job and dedicate myself to Internet Writing.
I quit my job and I wrote and wrote for 3 years without getting any results and failing more than I'd like to admit.
However, those failures were what fuelled my successes.
Having that in mind, I have to tell you that the difference between the first three years and the rest of my blogging career was that at the beginning I was lacking one crucial element — information.
Information is key, and Blogging isn't different.
My time spent on blogs like HubPages, Instageeked and even selling my content on Fiverr taught me all of the knowledge I've been sharing so far and will be sharing down on the rest of the guide, so I hope this post helps you out.
Now, without further ado, let me try to help you some more on your journey towards Read.Cash Success.

When I started blogging I was blogging for no one as I had no readers.
This is one of the worst feelings ever and it can drain all of your willpower out of you.
Having said that, if you keep your willpower high, no loss of motivation will hurt you.
Remember that nobody can keep their motivation high at all times, but motivation isn't what drives you — willpower is!
The information I'm giving you in this guide is vital, but willpower is even more important as it's what separates failed bloggers from successful ones — being able to promote your articles and write new ones on days you don't feel like it takes guts!
However, you need to have guts and willpower to succeed.
NEVER GIVE UP!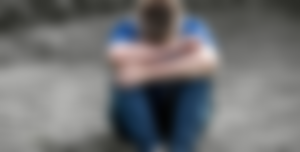 The top mistake is exactly what I was telling you about in the last paragraph — depending on motivation or "inspiration" to work.
Let me get a bomb out for you:
If you can't do it on Read.Cash you can't do it anywhere!
Read.Cash is literally the "easy mode" of being a blogger.
It's so easy to make money here as opposed to a blog you own that this can be called newbie paradise.
Sure you can scale harder on a blog you own, but putting it to earn anything at all is very hard.
On Read.Cash, even people who make close to no effort earn some dollars every month.
However, you'll still face the trap lack of willpower poses.
Prepare to be writing every day and promoting just as often and see NO SUCCESS at all for some time — it is normal.
However, you can never give up. People will come.
The difference between successful bloggers and failed bloggers is the failed bloggers gave up.
It's just that simple.
ALWAYS have that in mind!
If you want to make writing your job, you can't write out of passion or inspiration, you need to write when you absolutely don't want to or aren't inspired.
You must be your own taskmaster and slavedriver, pressing yourself forward.
This is your livelihood now, it's your business!
Don't treat it as a hobby!
The only thing I can give you as consolation is the fact that it gets easier over time, as more and more people read, share, and link.
There will come a time in which you'll write less and manage your income streams and investments more, but you need to suffer until that day.
In truth, it's no secret that I joined Read.Cash to add another income stream to my portfolio, and it's working out nicely so I keep investing.
If you want to earn more money than your average salary, then you're in Read.Cash so you're in the right place to start.
This is a great job to have, but you need to put in the work every single day.
Forget about shortcuts and miracles.
Work!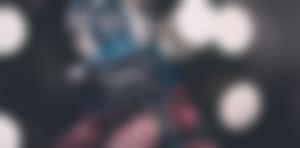 Although we still don't quite know how the bot works, there are a couple of things I've noticed that make or break your chances of getting curated by it:
Articles over 4 minutes read time get better results;

Articles on Bitcoin Cash, BCH, or Crypto, in General, perform better;

Articles with multimedia seem to perform better;

Articles need to be Read.Cash exclusively.
This is what I've noticed.
I once made a case study on how to get curated on Medium and on how to get the best results for multiple search engines.
What I found out was shocking to some and expected by others. This is a summary of what I found out on how Medium and Google choose stories for curation and distribution:
Articles are usually Long-Form Content;

Articles are High Effort Pieces (Poetry and Haikus are rare);

Articles are Highly Detailed with Sources (linking to credible sources);

Articles are based on Numbers or Facts (Concrete stuff).

Another cool thing I discovered was that 64% of the stories had sourced facts or statistics, so you should always reference those as they give you more chance to be curated or distributed.
The citations are at the footer of the article and are usually clickable links.
Another stat to look at is that only 37% of the stories talk about the experiences of others, and a crushing 55% of stories are about 1st hand experiences.
Curated articles had 700 words each on average, so there's that.
Finally, one of the most significant variables to analyze are that the titles are keyword optimized and a bit clickbaity, meaning they are optimized for Click Through Rate as expected.
So, to get curated by algorithms, one can suppose that via this technique, you need to write long-form content based on stats or facts and describing 1st hand experiences or studies.
This increases your chances of being curated, though you know nothing is guaranteed.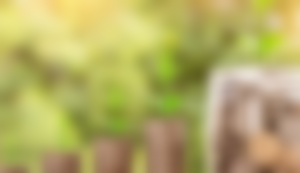 There are two types of people on Read.Cash, those looking to build an audience or love the project, and the others who aim at making money blogging.
If you are of the first type and you don't really mind tipping earnings, preferring to get subscribers or links, then this paragraph isn't for you.
If you're aiming towards making money on Read.Cash, then you need to pick the right topic to write about.
To get Read.Cash to pay you, you need to attract tippers, and that means attracting readers.
So, how do you get Read.Cash members to spend time reading your posts?
Think about what your target demographic wants to read about.
To me, the answer was easy to find.
Most Read.Cash members are also writers, and thanks to my background I can give them the help they need so the answer was fast: I have to write about how to succeed in blogging.
This worked well for me, especially because my content adds value due to my experience and studies.
What is the right answer for you?
Think about what the Platform Members want to read about and what you can offer them.
Perhaps they want to read about BCH projects or the Bitcoin Cash community.
Perhaps they want to know what's new on Crypto or get new project ideas to make money from.
Think about this, if you're a Read.Cash writer and you're reading this article, it means I'm targeting the right demographic.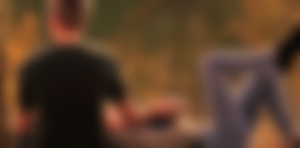 Read.Cash is a huge opportunity, and it allows you to write content for free, publish it, get an audience, newsletters, and mailing lists, and get paid on top of all of this.
This without you ever needing to incur any expense or cost.
If you're an experienced blogger, you can make bank with Read.Cash on your first week, and if you're new you'll do it too, even if it's little.
Have no illusions, if you were to create your own blog you wouldn't see results in one week or month no matter the background.
Writing is about PASSIVE, LONG-TERM, AUTOPILOT, RECURRING income.
The bot here is about ACTIVE, SHORT-TERM, CIRCUMSTANTIAL income.
Do you see the problem with this?
The bot may give you an edge at first, sure, but what really matters is if the search engines and Read.Cash ranks it highly on search, and if the topic is evergreen — now this is the key.
Why?
Well, it probably doesn't matter much now because users are too few, but when the platform gets the growth it deserves, you'll be looking at getting the tips from the general public.
If you're aiming at long-term income and sustained growth, curation means ZERO.
The easier it is for you to understand this, the closer your mindset is to what it needs to be.
So, bottom line is that you need to write more and more articles, expanding your portfolio, and building a passive stream of income and traffic.
All of these articles combined are what give you the income you deserve.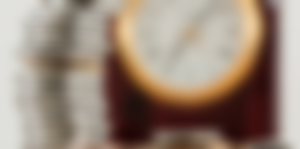 Never, ever, underestimate compounding and all that it can bring you.
Compounding is often described as an unstoppable force and one of the most powerful things in the Universe.
Remember you can't fold a paper over 7 times with your bare hands — no matter the size of the paper. Each bend compounds.
Fortunately for you, Read.Cash and Compounding go hands to hands.
You are doomed to be successful and earn more and more money with Read.Cash if you just stick to it and if you avoid giving up.
The things you'll compound are Articles and Subscribers!
Think about it:
Whenever you write a new story, it is added to the stories you already wrote and your potential income jumps up, even if slightly.
Granted not all the articles you write do make you money, but more articles mean more potential money anyway since some are bound to rank and succeed.
This is math, and it works on your behalf.
Whenever you add a new article to the pipeline, your portfolio of articles grows, and so will grow the money you get ETERNALLY from Read.Cash.
With subscribers, the same thing happens.
Each sub you gain, all compounds, and directs the traffic to your portfolio.
If you write and promote every day for 150 days (less than half a year), you'll get 150 promotion routes to your articles and 150 articles in your portfolio generating traffic and serving the leads from your promotion efforts.
How much is that worth?
Now imagine that but with more articles? More time? More promotion? More subs?
Makes my mouth watering just thinking about it.
It's the unlimited power of compounding!
If you keep on working, not only is success a probability, it is inevitable! The more you write, the more pages on Read.Cash are served under your name, the biggest the slice of the income, the more stragglers come by, the more positions you climb in the search results, etc…
Did this put things into perspective?

You only truly know that you're successful when people start stealing your content left and right, and if your content is good then you'll get it stolen countless times.
This makes people mad, but I'm happy and thrilled because I face it as an opportunity, but let me elaborate on that!
You'll get a lot of leverage on the thief, but for that, you need to know about filing DMCA complaints.
Here is a model I use:
I am writing to you to avail myself of my rights under the Digital Millennium Copyright Act (DMCA). This letter is a Notice of Infringement as authorized in §512 of the U.S. Copyright Law.

1. The copyrighted work at issue is the text that appears on:

(link where the history appears originally on your blog.)

2. The URLs where my copyrighted material is located include:

(link where the copied content is)

3. My contact information is as follows:

[your full name]
[your address]

4. I have a good faith belief that use of the copyrighted materials described above as allegedly infringing is not authorized by the copyright owner, its agent, or the law.

5. I swear, under penalty of perjury, that the information in the notification is accurate and that I am the copyright owner or am authorized to act on behalf of the owner of an exclusive right that is allegedly infringed.

[your full name]
When you send this document over, rightly filled, of course, you get two different choices.
You can either send them this and they'll take the content down, or if they refuse you send it to the hosting provider and they'll take care of it — or…
…you convince the blogger to keep your article there, but link it to your original page, which gets you a free link.
A canonical link is preferred, but even if it is a normal one is fine.
I hope you now know more about blogging, writing, and promotion.
What I also hope for is that you grab all of this knowledge and techniques and put it to use to make sure 2021 is the turning point of your blogging career.
Finally, if you want more content like this, follow my publication Hackwriting and I promise I'll try to get you more help and guides on how to pursue your dream job of blogging or writing.
Finally, if you liked this article, comment on it because the love I get from you guys is key, as I discussed previously with the engagement section.
Can you guys make this my most viewed article of all?
Cheers!
Note:
All Images Copyrights-Free from Pixabay
Article Originally Published on MY Publication Hackwriting (edited and adapted)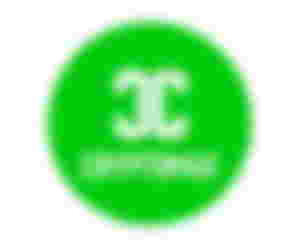 My Top 3 Sponsors Get:
A comment, upvote, and $0.20 per day they publish a quality article;

More links and mentions in my posts;

They are featured in my Profile;

A section like the one coming next:

@Pantera , @EnergyB0x, and @bheng620 - thank you for sponsoring me, follow and read these guys as they are publishing great content.