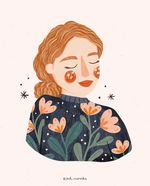 How important the honest customer reviews?
And how the business owner reacts?
Let me begin my story.....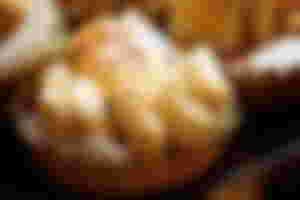 In the morning we love the bread "Pandesal" which is delicious paired with coffee or you can add feelings on it. Sometimes we buy and sometimes we don't. In the morning, the young boy on a motor was selling pandesal and he was just a short distance away when he shouted !!Pandesal Pandesal.
I asked my mom if we would buy pandesal she replied "Buy two bags" Each bag of pandesal is 10 pesos with 6 pcs of pandesal. Our neighbor also buys pandesal but sometimes not because the vendor takes a long time to come. So they finished their coffee or they had breakfast early just like my family too.
The vendor of pandesal is from another barangay from Brgy. Libudon he sell in their barangay and then here in our barangay. The other districts first before in our area so when the pandesal vendor arrives we are already done with our coffee. But still, we buy the pandesal for meryenda. Sometimes he arrives early.
One day in the morning the young boy came selling pandesal. My father refuses to buy and he said:
"Dong, your pandesal is really tasteless. I haven't tasted any milk so I won't buy it".
The young boy replied "Okay Kol and he left.
My mother told my father that he didn't have to tell that to the boy it was up to you whether you bought it or not. No need to say, that their pandesal is tasteless. I hope you just said you won't buy now because we're done having coffee.
Father: What's wrong with what I said, I'm just telling the truth about the taste of their pandesal.
Maybe he won't come back here to sell pandesal because of what father said. Maybe he feels bad about it. Baka nasaktan din sa sinabi ni papa.
The next morning there was no shadow of the pandesal vendor. I said look he never sold us because of what father said. Maybe the Pandesal may have run out in other districts so he could no longer sell us my sister said.
The next day we are surprised when we heard "Pandesal, Pandesal" The Pandesal vendor arrives my mom bought two bags. We ate and paired it with coffee.
I thought that the pandesal vendor would never come back to us. So he was not affected by what papa said.
When father came home from feeding the cow. We informed him that the boy who was selling pandesal had returned.
Father: We met earlier on the road. The boy said to me, "Our pandesal is delicious now because we added butter and milk. I told the bakery owner your statement about the taste of our pandesal".
I ate pandesal, I compared to the previous taste it is tastier and delicious now. They make improvement on their Pandesal and listen to father's feedback.
Then I realized there was nothing wrong with what father said to the pandesal vendor that's his honest review as a customer. This helps to make their pandesal tastier and so that many people will buy.
To the business owner, honest reviews from customers are important for them to better improve the products and services that they offer.
Just like in Shopee before we purchase, we will first look at the ratings and reviews of other customers on the products they have purchased. For us to be inform if the product is good and they offers a good services.
Yesterday, I received my order from Shopee everything is good, I'm a satisfied customer from the products and their services. So I give them a 5 stars rating.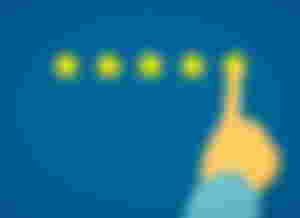 That's all and thanks for your time reading my article. Have a nice day everyone!!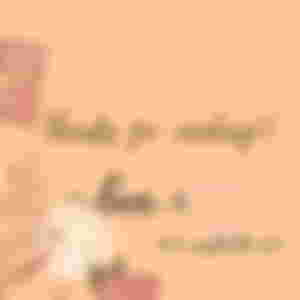 Images source from: pixabay
Lead image source: edited from Canva