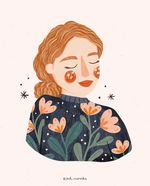 My memories of my grandparents I read @Ayane-Chan's article "How do You Remember Your Grandparents?" So I wrote my article for my answer to her article.
I don't have many memories of my granparents. Because I didn't see them and get along. My grandparents on my father's side already died, I haven't been born yet, the only ones with them are my two older brothers. A month after my grandfather died ,my third older brother was born.
But my father always talked about grandfather and grandmother (story time) such like my grandmother was strict in terms of working. So my father, uncles, and auntie they followed the command of my grandmother immediately they're afraid to their mother. But my grandfather is kind and not strict.
"Minsan sinasabi ni mama nako pag naabutan nyu ang lola nyu lagut talaga kayu! Sa tuwing late na kami bumangon at hindi agad ginagawa ang mga utos. Dahil sina papa maaga silang ginigising ni lola para pumunta sa bukid."
My grandparents on my mother's side my grandfather died, all I saw and was with was my grandmother. Looking back the memories that we had I still remember even though I was young maybe I was 5 years old that time since ,I was studying kinder garten.That was the first time to have a vacation in my mother's place. I met my aunts, uncles cousins ​​and especially my grandmother. She was happy that she met me together with my twin sister and little brother. When we arrived, my grandmother hugged us immediately.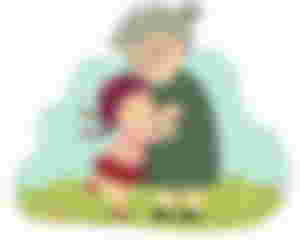 We are happy on our vacation we're able to bond with our cousin ,and grandmother. I still remember grandmother gave me a jacket and I liked it. I always worn it to school every time it rained because it was cold even at home. The cute jacket the color is light orange and has a bear design. Grandmother was a happy person, loving her grandchildren and caring. She always asked if we had eaten or what her grandchildren wanted to eat.
Even in the short time I was with my grandmother I felt that she loved me as her grandchild as well as my siblings and cousins. When we left the vacation was over, we could only visit grandmother once because the trip was too far, riding a bus for 13 to 15 hours .Maybe the reason of why we rarely get a vacation then, because the fare was also expensive.
On the way home, grandma hugged us tightly and gave us money (Grandmothers usually have their money wrapped in a handkerchief) It was also a long time before we visited my grandmother, on our second vacation grandmother was sick and until she died.
That's the only memories ,I have of my grandparents. My grandmother was with me only a short time when I was kid. Many people said that"grandmothers love their grandchildren more than their children". I don't know if that is true.
On last September 12, 2021 celebrates the Grandparent's Day so Happy Grandsparent's day🎉 sa lahat ng lolo at lola even it is already late. Enjoy your time with your grandparent show how much you love them and take care of them. Hanggat kasama mo pa sila.
Lead image from google
Thank you for your time, and have a nice day!♡♡
Sponsors of CringtheWriter