It has been a habit of mine to set goals, either big or small, for each month. And so, last October 31, before November came, I already wrote down my November goals on my journal and I would like to share it here to keep myself accountable.
Here are my goals for the month of November...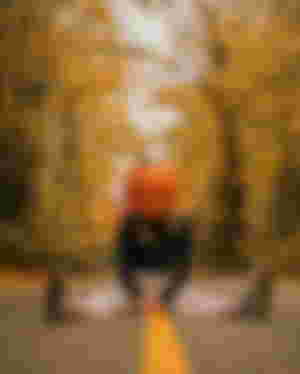 As of the moment that I am writing this (November 5, 4 pm), I currently hold 0.84028258 BCH in my wallets. For the past few months, I consistently make 0.2 BCH each month. So, I am assuming that it will accumulate another 0.2 BCH within this month and when that happens, I will be able to achieve this goal.
#Club1BCH cutie 💚
It was last September when I decided to create a BCH wallet for the sake of saving up for my laptop. Laptop is not a want, it is a super ultra mega necessary thing for me. The ultimate reason why I badly need it is because of my course which is BS Architecture. I am currently in 2nd year and thanks God that we don't have a subject yet where we need to use software such as AutoCAD, VRay, Lumion, etc. We mostly do manual drafting for now. But I guess anytime next semester or when we are on 3rd year, we will start to use software.
Gaming laptop is the that I am eyeing for, particularly Legion 5, which costs more than ₱50,000 or $1,000. I don't want to ask a huge chunk of money from my parents so I am really trying my best to save up for it since last year.
$17.83 worth of BCH remaining and I will be able to reach my goal already. If I succeed in saving up for it, and will later on purchase it, it will be my first ever laptop.
Once I max out my wallet, I will convert it into fiat money once the price of BCH went up. (Please lang BCH, mag-all time high ka ulit this December or January. 🥺🙏)
This goal is already a success last November 3 because I finished it already.
If you have been following me on my noise.cash account here: CrazyRichFilipina, you would know that I created my first architectural scale model of Burj Al Arab, a building located in Dubai, at the scale of 1:500. It is for our project in Visual Techniques 3. I am planning to write an article on how I did it.
But here's a peak at my finished project: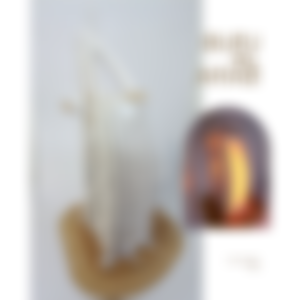 Less than 2 months, 6 weeks to be exact, is remaining and we will be over with this semester. Once I got to accomplish academic tasks this November, that means I have less than 3 weeks left for this semester. Grabeng countdown. Hahaha. But seriously, I hope I can do better this month with my plates and other school works.
This is a consistent goal of mine. Every month, it is my goal to have an increase in my net worth.
These are some of the things I do in order to achieve this:
Track my income and expenses. Make sure that income is higher than expenses.

Spend money mindfully. Avoid impulsive buying. If I want to buy something, I wait for 7 days or more than that to see if I really want to buy it. Most of the time, I end up not thinking about that anymore.

Spend on things that I value. By avoiding impulsive buying, I divert my money instead on things that I value such as thrift shopping, eating out with friends and family.
Spent quality time with family and friends

Do one of my favorite thing to do which is to go to thrift stores (ukay-ukay) and hunt for nice clothes.
Those are my goals for this month.
How about you, guys? I would love to hear your goals as well on the comment section.
Thanks for reading and until the next blog. ❤️
---
Previous Article:
---
Get to know me more on my noise.cash: CrazyRichFilipina
Date Published: November 6, 2021