14 Months of Blogging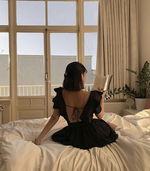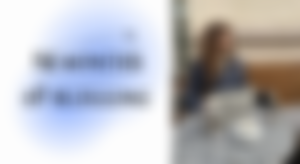 Happy 14 months to me being a writer or blogger on read.cash & noise.cash! ✨
Self-proclaimed writer or blogger yarn? Hahaha.
Anyways, the exact date of my 14th monthsary here is yesterday, August 19. I was just able to publish today, after 3 days, because I am maybe starting to get a little busy. Because of the org that I joined on our campus, as well as personal matters such as preparing for birthday celebrations, preparing to move out for college, etc.
Being here on this platform for 14 months already, I still feel grateful for the two earning platforms because they have been helpful to me in terms of the financial aspect. They have helped me too to better my writing or blogging skills.
I personally do enjoy what I am doing here. Sometimes when I write an article and I am really interested in the topic, it's like the time just quickly passes by. The reason is that I enjoy it. It doesn't feel like a hustle or a chore at times. But of course, additional happiness for me when I see on my notification that Rusty and other users appreciate the articles that I published. At the end of the day, we, of course, are in need of finances to fund our needs and dreams.
In my 14 months aka 1 year and 2 months of being here on this platform, I was able to published over 183 articles. Meanwhile, this article is the 184th so that means I have already published 184 articles so far!
Hoping this platform will last longer, Rusty the bot will support me consistently, and so will my fellow users here.
Cheers to more articles to come!
198 subscribers
I am so close to reaching my goal of 200 subs this 2022. 2 more subbies left.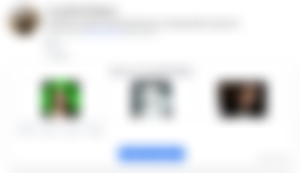 1,770 subscribers
This noise.cash of mine was slowly growing in prevuios months because I am somehow inactive there. But just this month of August, I am starting to be active there again by interacting with others and posting as much as I can. Hoping that I am going to reach 2,000 subbies before 2022 ends!

Sold BCH when the price is around ~₱30,000 - 0.09413906 BCH

Sold BCH when the price is around ~₱8,000 - 0.24443879 BCH

coins.ph wallet -0.87293654 BCH

Bitcoin.com wallet - 2.248772 BCH
So far, I have already accumulated 3.46028639 Bitcoin Cash.
The BCH that I sold during ~₱8,000 price is an eyesore to me though. I swear, I will not sell again at this such low price. I badly miss the ~₱30,000 price. Huhu.
Before I end this article dedicated to my 14th monthsary of blogging, I wanna extend my sincerest gratitude to my current sponsors: @ExpertWritter, @foryoubtc09, and @OfficialGamboaLikeUs.
I also really appreciate those who have comments, upvotes, and give tips to the ones I published. Especially to those who I often interact with. 💗
I may sometimes keep on repeating saying thank you, but it is really what I want to impart to all of you.
I wish you all a great day ahead! 😊
Don't forget to upvote if you like this article. And subscribe for more content!
I write things that spike my interest such as finance, investing, kdrama, kpop, architecture, my learnings, and misadventures.
Maraming salamat sa pagbabasa at hanggang sa susunod na artikulo. Paalam!
---
Previous Anniversary + Monthsary Articles:
For daily updates, let's be friends on my noise.cash: CrazyRichFilipina
Date Published: August 20, 2022
Sponsors of CrazyRichFilipina