Hi! beautiful people of Read.cash.
These days, I've been short of inspiration to write. Maybe because I've been trying to do too many things, and it has been hard to focus. But then yesterday, I read an article by @Peter-Molnar, Some Of The Many Famous Cuisines Around The World. And it inspired me. I always enjoy writing about food and if it goes with some travel experiences, the better. One of the famous cuisines that Peter mentioned in his article is the Spanish.
I have eaten a lot of Spanish food in my life, and sometimes I've even been able to do it in Spain. The last time was in December, two years ago, when we went to meet my sister-in-law. She lives in Santiago de Compostela in Galicia. However, today I'm not going to tell you about Santiago. But about Ourense, another Galician city, much less touristy than Santiago. But to which we went by chance. And we were pleasantly surprised by its atmosphere and also its food.
When I say we visited Ourense by chance, it's because circumstances bring us there. We hadn't planned. We had made our trip to spend Christmas in Santiago with my sister-in-law and her family. And at the end of the year, we would go to Madrid to the house of her in-laws. But we were too many to go in their car, so we decided to go by train. But there wasn't a direct train between Santiago de Compostela and Madrid. We had to change trains in Ourense. And since the train was so early in the morning, we decided to spend one night there.
We arrived in the city in the afternoon. And after check-in in a hotel near the train station, we went for some tapas. Here, I will share with you the ones that we enjoyed the most.
One of the rivers that run through the city is the river Miño. And over this river, there is a bridge built by the Romans called Ponte Romana or Ponte Vella. The bridge is pedestrian. We cross it to go to the historic downtown from where we were staying.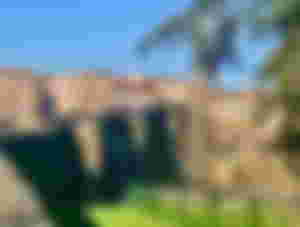 Tapas, for those who don't know the term, are like appetizers. And one of the things that I like about eating in Spain is the tradition of going for tapas. Going from bar to bar, grab a glass of wine or a beer with a tapa. And in Galicia, this tradition is deeply rooted, and Ourense isn't an exception.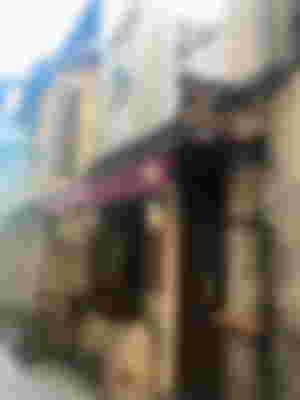 First, we visit a place called Casa do Pulpo. Where we had one of Galicia's most typical dishes, the Pulpo a Feira.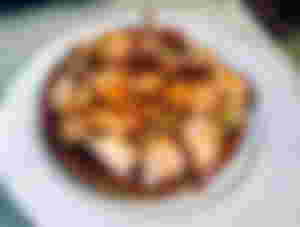 The other thing we tried at Casa do Pulpo, were the zamburiñas (small scallops). And they were so tasty!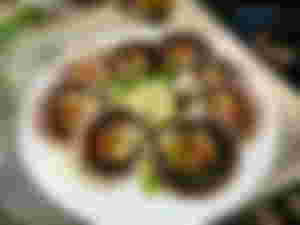 After our passage through the Casa do Pulpo, we walked through the streets of the historic center and had a coffee in the Plaza Mayor. We also took the opportunity to get to visit the hot springs.
As in all Spanish towns of a certain size, the historic center is developed around a square. The Plaza Mayor in Ourense is quite nice and is full of cafes.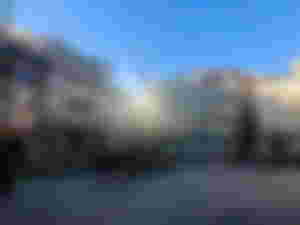 If the city of Ourense is famous for something, it's for its hot springs. There are the As Burgas hot springs in the center of the city. And it was the ones we visited. Although the pools were closed at the time we went. We were still able to see the place. And see how hot the water was in one of the fountains.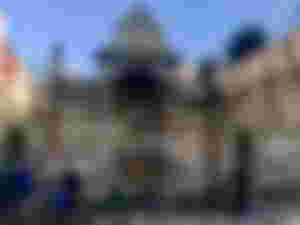 In the late afternoon, we continued the tapas route. And the best one we tried that night was in a place called Bar Fuentefria, a very crowded spot in the city.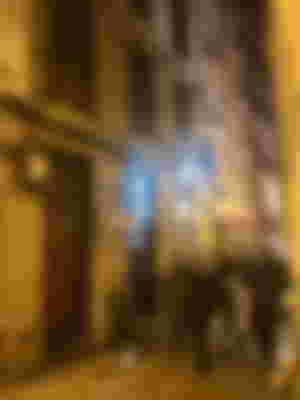 This place is known for its mini pork sandwiches. But what we loved the most was a tapa Tosta de Anchoa. It was a thin toast with a creamy tomato sauce, and on top of it, the tastiest anchovy I have ever tasted.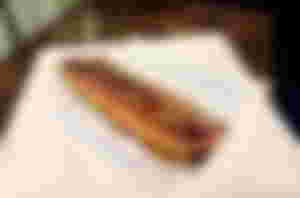 That night, the city was lively and had a good vibe. We toured various places, trying some other tapas before going to the hotel to rest a while before heading to the train station to take the train to Madrid.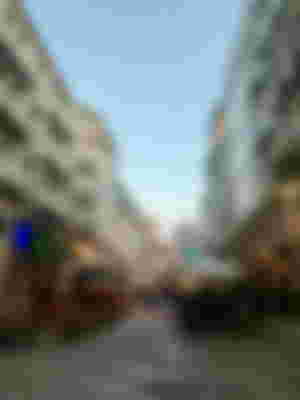 This was our trip to Ourense. A city that left a very good impression on us, despite not being among the most visited in Galicia.
To you, my dear readers, thank you so much!
Thank you to my wonderful sponsors! You rock!
Disclaimer: I'm not related to any place mentioned in this article. It's just some notes based on my experience. 
All images and writings are my own unless anything different is stated.
© CoquiCoin  
Until next time! ;)
October 4, 2021