What Have I Been up to?
Hello friends how are all of you? I'm ok, been working a lot of hours lately. I have been away for 10 days. I would have visited here if I was able but I wasn't able to login.
I was having issues here with articles disappearing so I decided to clear the cashe on my phone and restart it. Afterall I got feedback from many that things were going fine for them Upon trying to login I forget my password. No biggie, it's happened before I'll just do a password reset. It wouldn't reset and I got this message below for 10 days until today.

It's a good thing I kept my seed phrase in a safe known place because it prompted me for it. I've never had to use it ever and felt glad I wrote it down. So it's good to be back and this has been my longest absence on this platform. I had some good Korean food today. The food coma hasn't kicked in yet but I'm sure it will, lol.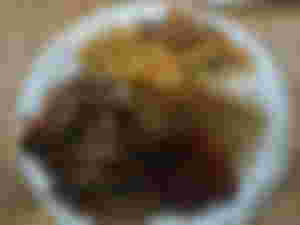 So what to discuss? Well I'll tell you a little bit about my hive experience. Also what I have planned for next week since I will be off from my full-time job.
Generally I really like Hive. Since I wasn't here I spent most of my online time there. I've met some new friends and bumped into some read.cash peeps I haven't seen in awhile. I'm just a little spectacle over there trying to build up or in Hive it's referred to as powering up. There is so much to do there but I'm keeping it simple by just writing, reading, and engaging.
I find it a little bit more difficult trying to read from people you follow. There articles show up on your blog and if I'm seeing it right the blog refreshes every so often. At least I think it does maybe I'm lost in that regards. I've been there a month and still learning things everyday.
There is a ton of interaction there and I think what's helped me the most there is the people I met here that are there. So that really is what has made a big difference for me there. So if your one of those people and are reading here still, thank you. Also if you put good effort and time into your articles you will get rewarded. The community over there really likes newbies and many users will spend their time helping. Speaking of communities that is a big staples there, there are hundreds of them. I'm flexing there a tiny bit, maybe a pimple sized muscle bump, lol.
So next week off from my full time job. What's in store for me? I plan on working my butt off. I plan on working close to 90 hours delivery driving next week. Why? I need to break this financial burdon I'm in right now. Yesterday I worked 14 hours and will again today. I made some dollars and seen an end ahead. I'd rather get their as quickly as possible rather than turtle my way there. I have a goal to make the most I ever have in one week. I strongly believe I can achieve that.
If for some unforseen reason I hit my goal early I will take rest. By rest I mean I might pay visit to the zoo, down town area, and maybe hit some museums. I went fishing on Sunday and the bite is quite not there yet so I won't be doing that sadly.
Like I said at top I'm glad the door opened up for me again here. This place is so simple to compose an article and do everything. The simplicity is relaxing and it doesn't take a lot of thought to do things here. Hive is much more complex but at the same time is fun. You can power up or accumulate funds in so many different ways there.
Next week I will be busy but my delivery driving job does have breaks. Sometimes you have waiting times such as waiting for orders to come in or wait times at merchants. Those are the minutes I might see what's going on here and there.
Take care everyone and be safe. Love you all ❤️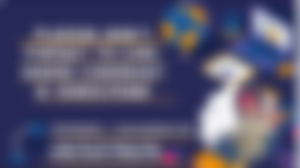 Click to follow:
For Noise App please like my last post so I can follow you back.