Have you ever tried to lie? Of course we are, every human being tends to lie if they are on hot seat or in inappropriate situation. I know sometimes we tends to lie cause we want to hide something or we want to invent things just to make ourselves famous towards other people. Sometimes we are lying to avoid being embarrassed in front of many people, I think lying is the best Denise mechanism that a human can worn in times of bad situation however lying not an answer to all questions. Maybe there are people who living in life of lies, pretending who they are according to the lies that they said to other people. The positive impact of lying is you can escape on the situation temporarily however we can't avoid the fact that lying has lot of consequences. As deeper as you lie people will start knowing if you are telling the truth. It's It's for people not to believe easily Maybe they are agreeing on what your talking however there's something back on their mind that wanna know if you are telling the truth. Believe me once they knew that you are lying then it's a big karma to you, people will start mocking you and they won't trust you cause you already lied to them. There are specific reasons why people are lying but we gonna discuss it as our discussion gets deeper. Do you know that there are different types of lies? First let us know what is white lies.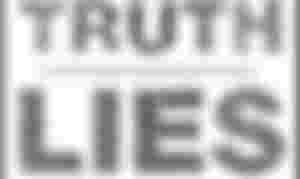 White Lies
According to my research white lies are usually lies that has benefit. It means you gonna lie cause you are protecting someone from hurtful truth. You won't say the truth cause your afraid to something might happen. I think I made an article about this a year ago then I stated there an example, your family in province knows that you are the manager of the restaurant at Manila cause you told them about your job and you earn decent income. However the truth is you have no stable job and your sacrificing yourself for the sake of your family. They knew that you have comfortable life at Manila and you told them a lie that will make them angry once they knew that you are lying. In this scenario it shows that the man told the lie for the benefit of his family, he don't want his family to worry about him and trying to give them a comfortable life. Theres a bad side of white lies, for example is when your friend asked you to come on to the party however you reasoned out that your sick and your can't come however when your friend tried to visit at your house then caught you playing games then your credibility will be lost since you make a excuse not to attend the party. Your friend might not trust you anymore.
Broken Promises
Broken promises are also considered as a lie, just imagine that you have partner then you promised him or her that you'll love him or her through eternity then one day the spark suddenly gone and yu start loosing interest your partner then you've found a new love. The relationship start to get ruin then lies starts to show, you have to pretend like you still love him or her though the feelings already faded. It's really painful for the person that had no idea yu already fell out of love and holding that promise you told before. Once the truth prevail and you already confess that you found someone better than him or her then it would be really painful, just imagine being poured by bucket of ice then suddenly you got frost. That's why it's important to tell the truth if your have no feelings anymore rather than telling lies that will make the situation much worst.
Lie of Fabrication
This type of lie that doesn't involved any romantic feelings, if you belong on people that telling fabricated lies then it's better end this kind of trait. Telling lies then adding new information or telling wrong information to ruin the image of one person won't make you famous. Your just making yourself fool and your the one thinking that your cool since your fabricating stories. For an instance, you've heard a news that your neighbor has new cars and lots of money, you only new that they got lucky in business. However cause your a gossiper and you want to seek attention, you start spreading fake news that the family running a business of drugs that's why they got rich in an instant. People around you specially other gossipers will believe you and spread that news to other people until the news became trending and the family got involved without their knowledge. Their reputation will get affected due to fabricated information you've spread. You became famous and the family knows you've spread the gossips. That's the time that karma to hits you and that family will become your enemy.
Plagiarism
Its new to me that Plagiarism is a form of lie, well there are people who lazy to make their own content that's why they are getting orstraling other article then paraphrase other information then publish on their own. One of the best example is here on read.cash, there are lots of spammers who's copying other article then claiming that it's their own. Though the Plagiarism tested showed that it's truly plagiarized, people will still lie that it's their own work and maybe the ideas are the same. Spammers are always pain in the ass.
I think there are reasons why people prefer to tell lies, like what I've said to protect someone from hurtful truth or sometimes just to seek attention and wanna feel how to become famous by ruining others reputation. In the end lie is a lie and it's a moral rule that people shall tell the truth and stand their mistake then face the punishment of their impudent actions.
Sponsors of Codename_Chikakiku