How Money Change the Person?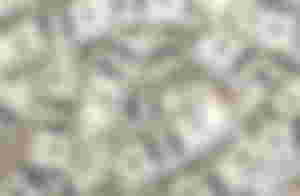 What would be the world without money? Can you imagine a world which people using other mode of payment to buy the things that they want rather than paper bill? What if money is not invented? Does it make the world more peaceful to live, since we have famous saying that money is the root of evil? Let me tell you the things on how money change the person. First, let's define what is money, in my opinion money is something that we can use to pay nor buy goods and services, it's a rectangular shaped bill that consist of different amounts that was only produced by government, any paper bill producers without marks are considered fake and a person using or producing it shall be punished by the law. When we go back in past which paper bill is not used, our ancestors are engage on exchanging products and foods called barter trade, it's famous around the world since our ancestors are exchanging what they have to other products. It's nice to see those kind of exchanges until, the evolution happened and our ancestors moved in another mode of payment which is using coin such as gold, silver, copper and bronze, those metals are used based on their values. Until industrial revolution happened and people discovered the most cheapest mode of payment to use which is paper money, it's more cheaper to produce than metal coins. One of the widely used currency even before is dollars which until now no matter what country you'll go, it's totally accepted. Humans are fascinated to use paper bills since in an instant you can buy anything you want if you own lots of it.
I know everyone would agree that paper bills is a great help to us, it made people's life easier since they just need to pull out the money in their wallet and pay the things they bought. There are lots of advantage that money can give, if you own lots of it then you can be consider as rich, you don't have to experience life difficulties if you have so much money stored in your wallet and bank. Totally, we can see that money circulates around the world and it mandates the people to move, the reality is you can't move without money. Every actions equals money, if you want to taste delicious food then you need money to buy it, if you want to achieve entertainment then you need money money buy appliances such as televisions. A sad truth is, money makes people happy, they thought that if they have money then they can achieve true happiness. That's the reason why disadvantages happen when it comes to money. Some people are too obsess in money to the point that they start doing illegal activities such as stealing, robbing, corrupting, and worst killing people just to own their money. Let me apply it to the current situation in government, In any part of the world we can't avoid the fact that government officials are engage on illegal activities such as stealing people's money cause they already become greedy to own lots of it. They don't care about people's situation as long as they can steal those money and flew away to escape from what they've did. It's also applied to bureaucrats that only think about money, they don't care on what you feel as long as they generate income or money out of their businesses.
It's already in nature of humans to become greedy, they are ready to do inhuman things for exchange of money. Even poor people are forced to do inhuman actions in exchange of money, those prostitutes that selling their body to anyone just to accumulate money for their own desires. I'm not referring to all of them cause some of them are just forced in that situation due to pressure of life and poverty. However, their actions are still immoral since they have different options in order to gain money money choose the easiest yet no morality. It's sad to see how money affects people's life and how they changed due to it. In contrast, if we tried to neglect those disadvantages, we can realize that money didn't totally conquered this world, there are still people that doesn't praise money instead they stick to traditional way of paying other people. Its mostly happen on remote areas around the world which their civilization doesn't affected by money. They are living on life of giving, exchanging different products and even sharing what they have. It's great to see this kind of community which wasn't influenced by money. I hope I can go in place like this so that I will no longer hold money in my hands and just rely on the things that nature can give. Have you also dreamed this kind of thing? Let me read your opinion regarding this topic.