Bonding With Classmates
Yesterday is our free time, we have no afternoon class and our professor in evening class declared that we have no session, some of us are already at the campus and some are on their way, they are more worried to their allowance and they tends to go in campus with an excuse to attend the class but the truth is, they are planning to hangout in BGC. Actually, I'm the one who initiate that idea, they agreed and I set the time to 4PM, however a friend of mine messaged me that we are going to play badminton at Tenement court. I told to myself that I will play there for an hour then go to my classmates.
But I played too much that I didn't realized the time, it was 5:21 in the afternoon already and I open my messenger to ask where are they, then they told me, they already at SM Aura which males me move fast to catch them. I rode a jeep up to market market and I feel nervous on our driver since I think he is ready to fight any other drivers since it's rush hour and the driver is on hurry. I think the journey last for an hour due to heavy traffic but at 6:40, I manage to reach the entrance of Market market and I went at comfort room since I feel I'm gonna pee.
I asked my classmates where are they, and they told me they already at high street, I'm always there that's why I am familiar in every corner of it. At last I saw them at the distance, it's more good to hangout in BGC at night, we enjoyed it a lot specially, looking at our surrounding filled with ladies, just kidding.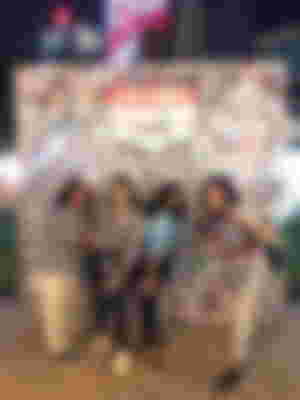 They took a lot of photos specially on motor area which displayed a lot of motorbikes and brand new scooters. It's fun seeing motorbikes specially my favorite ninja which displayed everywhere. Though I'm not a fond of taking photos but I enjoyed seeing them have fun. We are only 3 boys and the rest is ladies, 4 of them are couples and one had no companion of his bf and the rest are single, including me.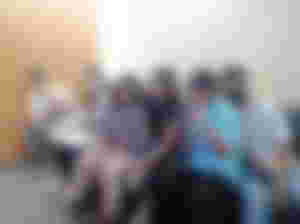 We hangout inside the high street and admiring the beauty at its night. After that, they decide to play inside the timezone and use pur classmates card. They recharged it with points which will be used as a currency in order to play any arcade games. However, they decide to sing at karaoke that's why we wait for minutes for vacant room. At last, we manage to get inside and they start singing. They enjoye it a lot, they sing like crazy and no one can hear it outside since it's sound proof.
While they are crazy singing, I had jamming with them but I prefer to stay playing on Joystick.club. In exchange, I'm the one who sponsored their points by recharging it, I had fun seeing them happy and sang like crazy. Of course, I can't go out without singing that's why I sang my favorite and hard song titled 21 guns, I filled the room with loud noise. It's such a fun night and we ended up finishing and draining the card with only 6 points left.
After that, we roam again at BGC and at 9 PM, they decide to go home but it's hard to catch jeepney to ride on. We wait for atleast 10 minutes until jeepney arrived, and we have no choice but to sit at the middle or else we will never catch jeepney again. It's such exhausting day but very fun, today we have class already and currently waiting for our professor to arrive.
Sponsors of Codename_Chikakiku