This past weeks, my vlass started and even though it's still more on introduction of syllabus, I can feelcalready the tense of those lessons. I have this subjects that focus on Autocad and I feel pity for myself cause until now, I have no laptop to use, we are planning to canvas last Sunday however my sister is busy on her job, hopefully earlier this morning my professor moved the activity cause we don't discuss yet the user interface of Autocad. There are lots of things need to click in order to set up the option, for now I'll take doencnotes and have the screenshots so that I don't need to ask anymore if I need to set up my own Autocad. I'm glad that the market turns green, however I notice today that it dips again, if the price will reach at 27k then I have no choice but to transfer my money. I don't want to lose the money anymore cause it's really hard to earn back even though I'm using read and noise. I just Shar equations I'm feeling right now but the real topic is what happen on last Saturday and Sunday.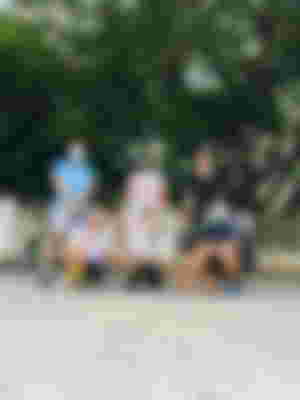 Last Saturday, me and my friend decide to have a jog and play badminton cause it's been a stressful week for us. We meet at food stall in which he's waiting after that we decide to walk cause we need to exercise a bit in order to have energy while playing. We choose the easy route until we reached baranagay western bicutan, after that we walk a distance to Sunshine mall which the entrance to Arca South. The ambience is so good, the sun is slowly rising and everything was surrounded by tall grass and trees. We walk inside the Arca and there are lots of building under construction, Hopefully it's still safe to roam cause there's no falling debrees. My friend can't stop looking at girls which roaming around but me I'm a good boy, I didn't look at ladies eyes cause I don't want an issue. You know here on Philippines, if your a good looking then it's nice to look at beautiful girls while if your ugly then they will think that your a maniac. Also, I don't care at people surrounds me, I continue walking until we reached our destination. We're at LTO it's the last place to have badminton cause there's no barangay police roaming around. When we reached there, we saw one of our friend already playing with other boys. We joined them and were having fun cause there's also people which having Zumba and we also dance with them, not until barangay went in our spot and stop us from playing. Honestly, I don't know why they are stopping us from playing badminton, it's a distance game at all. We have no choice but to obey them, we just apologize and find another good spot to play, hopefully we found a good one. It's near the firefighters station and there's no Barangay roaming in that area. We're having fun player specially my friends cause there are girls watching us, one of my friend had thick face starts calling the girls and cat calling, we feel e,barassd Don what he do and we just reason that we don't know him. After the game we stopped and then went home.
The next Sunday, even though our body is aching we decide to play again, it's the last day of enjoyment before attending class again. As usual we went to that spot again and there's few people playing however the barangay is already there are stop us from playing, our shuttle cock is not strong that's why it torn into pieces everytime we smash on it. Our shuttle cock didn't last long that's why we decide to roam around the Arca. Lots of ladies having tiktok that's why my friends are having fun and also enjoyment due to different scenery they saw. They are also group of vapers, I'm the only one doesn't smoke nor take the vape cause I hate smoking even though the smell of vape smoke is sweet. After that we decide to go back home and rest cause my body is aching. I think I slept at afternoon. Then the next morning today, my class started and it's about Autocad, by the way this morning I also received the airdrop from Hashbit Blockchain.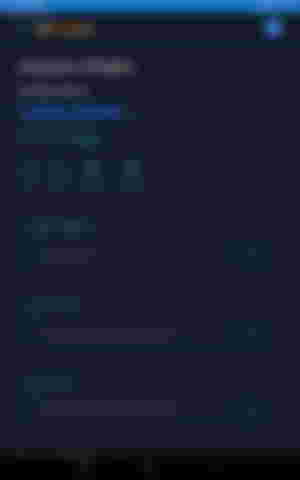 They are giving away 10,000 HBIT and I'm glad that I knew this because an article that I read last night. They generate own waller in which the balance stored. It has little value yet cause I think it's new. They have also mining with few members but I think when it booms, their miners will increase. It's better to grab theopportunity right now as long as it's free. I've I've engaged on mining but I have plans to invest in boosting my mines, it's okay to accumulate on free and I'm hoping that it'd value will increase.
Author's Message:
If you want to join in Hashbit Blockchain, here's the link, https://chain.hashbit.org/?ref=HBIT-57MG-TPJT-4ZTL-EN8ZR I didn't knew where to find the airdrop but I'll try to look at notification again to find what's the article I've read about it. Don't loose the opportunity as long as it's free, the way you join the airdrop is simple, you just need to fill up like username, email address, telegram username, Twitter username, fb profile link and need to share the site to atleast two websites, I just shared one on Facebook and I thought they won't blessed me an airdrop however I'm lucky that they choose and review my request and give me 10k HBIT.