Having Confidence in life.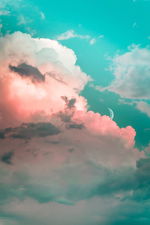 Have you ever wondered about a person or someone that you know and you thought that you want to be like them? well this time it should be yourself that you want to be like, and focus on what you do and on your actions rather than other people's actions and how they live. Confidence is a key to success.
Have confidence in yourself and your actions and do not rely on other people to do your things rather you should do them alone and be confident and comfortable in what you are doing and if you fail once try again and if you fail twice, try again as well. And keep trying until you do it because giving up is not an option and we all should be confident in whatever we do and have the courage to do it. Confidence is one way to prove yourself right in front of the people or in front of your own self by finishing something that you want to do, and if you think that you cannot do it or you're not able to, well boost your confidence and focus on your goals because nothing is so easy but with more confidence you will feel like it is easier than what you thought.
If you have any sort of social media or something like Instagram you sometimes will see people in your feed or in your search that are celebrities or rich people or people of businesses which you think you cannot achieve their success, because you're not confident enough to do it or you think it is very hard or very risky to start off, believe in yourself and have trust in your actions and your thoughts and try to do it and if you fail try again and if it is not in your destiny then you will fail, but at least you tried to do it more than once with great confidence and a dream that can possibly come true in the near future. Do not focus on other people's lives and especially on social media because people post the good side of their life and don't post the bad side so basically some Instagram posts are somehow like a lie, which you should not trust or let them make you feel uncomfortable about yourself or your goals. Follow your dream and stay happy and confident in yourself, because you can do it.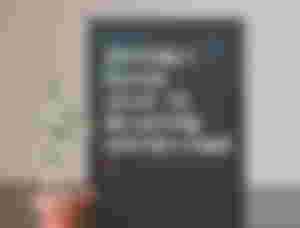 You should believe in yourself and say that you can do it and as hard as it seems like you can pull it off. Some people that started off businesses like Microsoft and Apple or something like a creation or development, like WhatsApp application for example, and did not think that it is not possible rather they followed their dream and their goal and they accomplished it in the end. Sometimes having confidence in yourself can pull out from you things that you did not imagine you can do or you have the ability to do, such as going to the gym and building muscles or simply dieting which you think you are not strong enough to do but if you believe in yourself it might take time maybe a year or two but eventually you can pull it off by having a good coach or simply learning how to work out using YouTube videos or having a dietitian to help you with your diet or simply eating less calories and running a little bit, it's not that hard, get confident and start doing it. other things are like qualifying or getting a certificate from your college or university or anything like a job rank from employee to the employee of the month or even becoming a manager, because in the end of the day someone has to be the manager and someone has to open such businesses, so you can try to be that someone by having confidence and believing in yourself.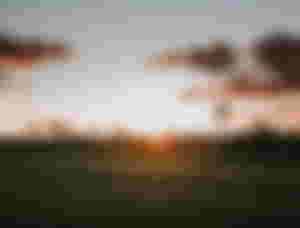 Situations can be hard. if you want to accomplish something which requires a lot of money and you're broke or have less money you might give up, but do not give up and try to find solutions for your problems and try to make money, or simply travel to make money outside by working literally anything that is possible and logical so you can make money, and also it should be a safe job. Find solutions for your problems and do not give up and have confidence in yourself and in your actions and as much as it seems to be impossible you hopefully can make it work. Try getting an online job or finding online solutions if you are unable to travel and try to make money by crypto currency trading or basically anything that makes you money online.
Do not listen to the bad people that try to put you down or family or friends that think it is not possible rather prove them wrong and prove yourself right and try to accomplish whatever you want to accomplish which can be your goal or your dream or something as small as a job or a certificate from the university. People are lazy and a lot of them give up on their goals and do not have confidence in themselves and try to share the laziness and the disbelieve in their confidence to other people, follow your plan and have a good one to start with and do not listen to people of laziness because they are just stuck in their comfort zone and they do not want to move forward because they have no confidence in themselves.