Goodbye March and Hello April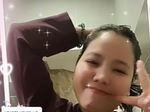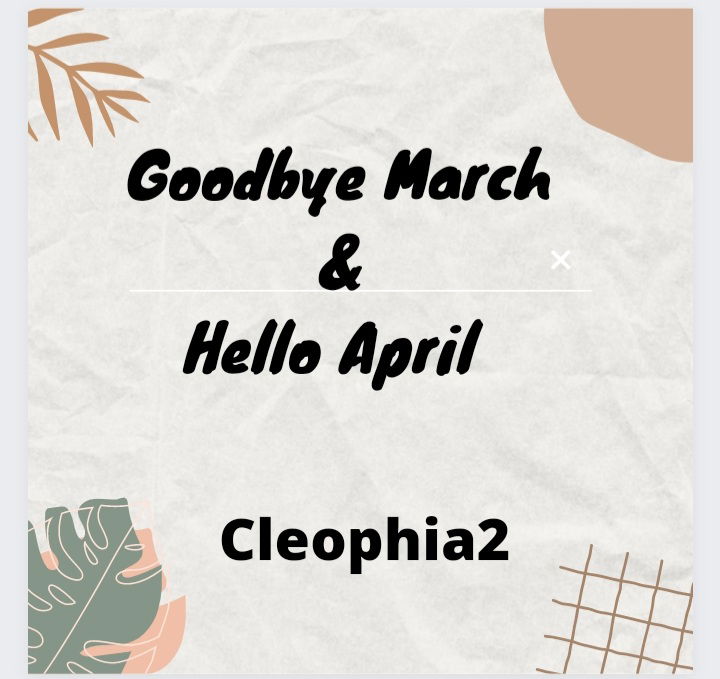 April 01, 2022
Does everyone now set up a goal for this month?
Will as we already had this for a couple of months that we loved to share our goals, and achievements here for us to motivate more as I can say that all of us are not bragging rather than giving and inspiring each other.
As much as possible let's welcome our new month full of hopes and dreams, those negative happen from the previous month may serve as a lesson to be learned from it.
I know some of us now already have a set of goals that we want to achieve for the upcoming months. Seeing and reading some of the achievements here somehow motivate me to do so,
I must say that March for me stands as so much discouragement, failures, sleepless nights, that sometimes it leads me to quit whatever I longed to achieve.
For the first and second weeks of March, I am very consistent with my goals at that time I can publish 1 article every day at the same time find some extra earning sites I was so active and full of hopes but for some reason, on the following weeks, its started my unwillingness to some of my extracurricular activities such as I started to not care to everything.
I have wasted a lot of time which is I am aware of what I am doing but still, I let those negative impacts eat my sense of doing things that do not help me at all.
Due to my inconsistency, I only accumulated 26 articles out of 31 days, and in that 26 write-ups, I gathered a total amount of $50.81 as most of my articles only got 1 or 2 dollars upvotes.
Since I lost 29dollars as I've shared in my aforementioned articles so I had only saved $21 for March, so much for that even though I have failures, mistakes, frustration but then at the end of the day we need to accept and move on as its a part of a process for the success.
Since it's a new month I think for this month, I only need to go with the flow as I mentioned before that for me to not stress my mind I might see to it that whatever it takes to happen it happen but only whatever my heart desires I offered by our Almighty God.
Since tomorrow April 02, my employer told me that it officially started the holy month of Ramadan and that it is probably a little change for my work schedule as part of the celebration as they do fasting so I must prepare food at exactly the time that is acquired for them to eat unlike with the normal days that I am not focusing for the eating time for them as whatever they like to eat it's up to them.
My firstborn daughter Cleofe celebrating her 14th birthday this coming April 15, and so we know that for as a birthday is a memorable day but then I will not be the kind of person that shows off as I know that this time we were experiencing a crisis so I think I ordered a cake for her in an online and im still thinking for a present 🎁 that suit her. Anyone can give an idea of what 14 young girl wants? Last year I give her a mobile phone but for this year I still don't have any idea.
To all my sponsors, upvoters, readers, commenters, subscribers may God bless you all, and cheers for the upcoming months, years that we are in here on this platform as virtual friends and family.
Thank you for reading!