I am his proud mama
Good day read cashiers!!
Today ,the school where my son is studying was having the first quarter porfolio day.
My son is a grade one pupil and he joined their dance presentation.They only took 3days to practice their dance steps.My son's teacher did'nt allow him to join cpz he was having a cough on their first practice but last day he asked his teacher if he can join coz he don't have cough anymore.His teacher does'nt want him to disapointed so she chatted me telling that my son wanted to join and I said yes to his teacher.
So this morning ,the program supposedly started at 8 in the morning but as a filipino ,this the the usual problem of a filipinos who did'y follow the setted time ,so the program started almost 9 in the morning.
I left my baby to my inlaw coz I was expecting that it will finished just an hour .They did'nt told us ,that there will be a general meeting after the program then to be followed by the home room meeting.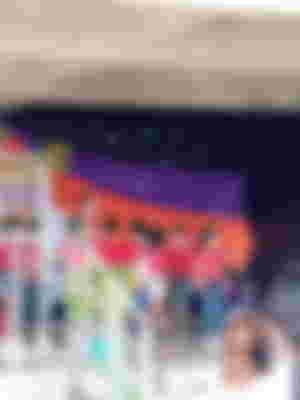 After the students presentation,it was the time of giving the award.Unluckily ,my son did'nt have any award ,only 5 pupils in their classes who had an award and they are all 30 in their class.The teacher explained that pupils who recieved an award are their avarge grades reach 90% and my son's first quarter average grade is 88.66% not bad right hihi.I am still happy for his grades.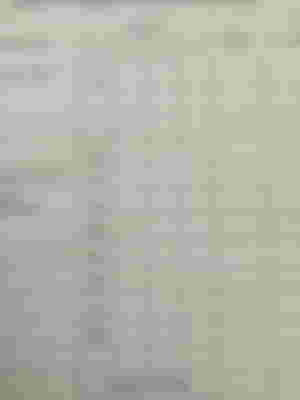 My son was asking me why his name was'nt called ,so I explained him that he will need to have the 90% average grade to have an award.I am glad that he understand and I give this as his motivation to continue study more and listen to his teacher.
Anyway,after giving an award ,the principal conduct a general meeting for all the parents and they discuss about the sexual education and kasama na ito sa klase ng mga bata.The kids should must learn it and be aware about this at their young ages.
After the general meeting ,we proceed to their room for the homeroom meeting but when the grade one teacher was about to start ,the supervisor of the division came and discuss us parents about what the grade one pupils must be learned.By the next month ,the division will be conducted an oral reading for the students and it said that a students who does'nt know how t read will not going to proceed to the next grade level.No read no pass kung baga.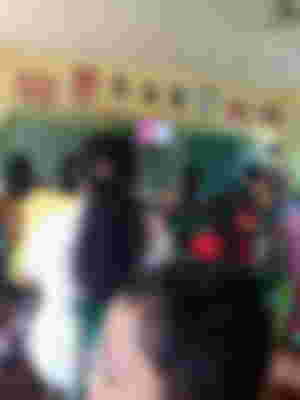 While attending the meeting ,my mind was in my baby who I left to my inlaws.
It was 11 in the morning when the grade teacher started our meeting ,she discuss and asked our help for the students.Then she explained about the grades ,she wanted to give an award for some students including my son but she can't coz theres a rules ,the 90% average.Is it okay for me as a parent coz its the rules.Honestly I am so proud of my son of having this average grades.Actually before the honor students started the average of 85% .
We came home around 11:24am ,my monther inlaws face can't be drawn anymore.I asked her if wheres my baby coz I did'nt saw it ,I thought it was sleeping but she did'nt answered me and her face is naahhh ,di jud ma drawing ,then I asked her why she did'nt cooked using the lpg inside the house ,coz he cooked at the dirty kitchen using a fire woods and she replied with a mad voice "how can I cook their if someone was working(the paintor).I quickly carried my baby and gave him the chocolates and milk drink I bough for him then went to the room.
I cried silently ,I really hate my self being so easily affected.I tried to hide my tears but my son saw it and he was asking why and I answered its because of the dust .I gave them milk coz I know they are hungry .After a while ,when my inlaw was left the kitchen ,I checked what are the viand but theres no viand.She only cooked rice.I can't understand why she's like that ,I don't want to count those times that I am so busy preparing our meals .Hindi ako pabaya interms of preparing our meals but God ,I can't explain this ,if only we had our own house ,this will not be my problem anymore
I bought an intant noodles for my kids and cooked it.Now ,I am thinking to convert my bch earnings but I only had $5.80 in my wallet ,I need $4 to reached the mininum amount for converting it.Hoping some one will letting me to borrow that amount and promised to give it back if I can earn.I wanted to convert and buy our needs especially for my kids viand..We are noy in good terms with my inlaws now and I don't want to ask her what would be our viand thats why I want to convert to buy for our viand.
And that would be all for now ,my tears are still falling from my eyes ,I wanted to go out to wash my laundry while my baby is sleeping butI don't want someone will see me crying.So here I am now ,hiding at the room ,waiting for my eyes to calm down.