BCH save me again!
Tomorrow I and my kids were going to my parents place ,we will having a 1 week vacation.My auntie was home from Cebu City and tomorrow is her late birthday celebration and were having a family gatherings together my grandfather's second family.They are planning to celebrate it at the pool and you know what,it so annoying coz my monthly period was came this morning .Sigh!I can't go for a swimming but I know my kids will enjoy it,they love to go for a swimming.And they excited for our vacation.
I asked my husband if its okay with him that we will having a one week vacatuon and its fine for him since he was a night shift duty ,so its okay that we are not here.I can't go for a vacation if he was having a dayshift coz no one will prepare his breakfast.
Another thing that makes me annoyed today is my mother in-law ,as usual she will react this .Parang bigla akong na bwesit as in when she react the one week vacation.Nakaka irita lang ,wala naba akong karapatang magbakasyon sa pamilya ko?And I told her the reason ,its because this August 12 is my younger sister's graduation and the celebration will be on August 13 coz they can go home late at night on that day ,so our ate decided to have a celebration on August 13.
But this August 13 is my husband's nephew's birthday and my in -law told me that it is her grandson's birthday and I told her that it is my sister's graduation and I was'nt able to control my mouth and able to said this to her "your grandson's birthday is yearly but my sister's graduation is only happens once".She did'nt answer and her facial expressions was change .But honestly I felt guilt answering like that to her.
Thats one thing that I do'nt like her ,though I already married but I had still my family.I heard before that she said that I am already married blahh blaahh!
So my question is ,do I have no longer the right to visit my parents ,my family coz I am married and have my own family?
But no , I don't want to make things stress me ,as long as okay yung asawa ko na uuwi kami ,ay uuwi kami.And beside ,the classes will started soon and maybe we can have a vacation again on December.
Okay ,enough for that ,lets talk about this matter ,yes! you read it right ,BCH save me again.
My pocket money for our vacation is 1800pesos but yesterday I spent 500pesos for our viand and this morning I spent 120pesos for the water bill and the 80pesos was spent for coffee ,and everything I need for cooking.My mother in-law was having a small mini store and whatever we need is we paid it ,all the things I get from her store was paid even if kami lahat ang kakain like kung walang ulam ,mangungutang ako sa kanya or bibili para ulamin naming lahat ,ganyan kasi para hindi maubos yung paninda ,kahit seasoning ,basta lahat.
So I had only 1100 left and I was planning to take my kids at jollibee since my youngest son was never yet experience eating inside the jollibee unlike my eldeat son .Everytime we visited my hometown ,I always took him at jollibee ,eh ngayon crisis na kasi and dalawa na sila kaya wala munag ganun haha.And I was thinking na ipa experience ko din kay bunso kung ano yung na experience ng kuya niya kaya I decided to convert my bch earnings.
I had only a little amount in my bch wallet ,it just only $9.83 I tried to posted in noise cash for an additional pero wala eh haha and I was thinking to convert my hive earnings ,an additional.I converted 3hive and together with my bch earnings I converted 640pesos.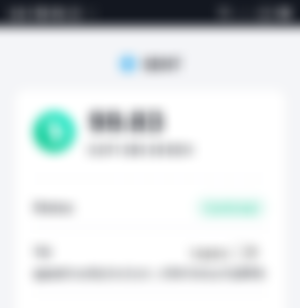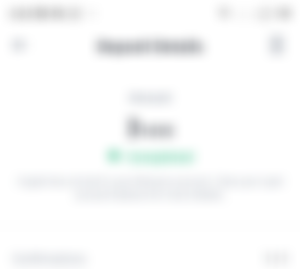 I am happy that atleast I had something in my wallet that I can use ,unlike before that I will borrowed money everytime we needed.Bch helps me a lot honestly .
Kaya kahit maliit nalang ang kinikita ko ay pinagtatyagaan ko talaga .Hoping one day ,everything will be back in normal again .
Before when I did'nt yet found this platform ,everytime my husband was running out of budget ,kahit medyo malaki sahod niya ay malaki din yung gastos namin.Like kahapon ,one day lang nagastos ko.
Thats why I am super grateful that read cash com into my life ,kung wala ang readcash kahit saan saan nalang kami nangungutang.And ngayon ,nadagdagan yung earning site ,anjan ang HIVE kaya super thankful ako dito.
Thank you so much Read cash for my bch earnings and hive🥰
And that would be all for today !Thank you for your time and have a blessed saturday!