And I am worried.....
One of my weakness and worries is everytime my kids got sick.If only I can have their illness for them not get suffered.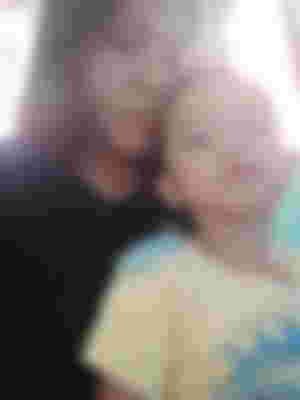 Yesterday's afternoon after having our lunch ,we did our afternoon nap which we usually did every afternoon especially for my 3 year old little boy.
The weather was so hot it seems like inbearable ,so I used to steady the electric fan.It was 1:30 pm when my son sleeping and me as well.But my eldest son ,was playing saying that he won't take a nap coz he feels struggle is sleeping at nighy if he had an afternoon nap,so I letting him play with his toys
Around 2pm ,my little boy awake and feeling uncomfy and keep calling mama.So I tried to put him back to sleep but then he suddenly vomited.
My husband turn off the electric quickly and applied a liniment oil on our baby's body but still he continue vomits amd that makes me feel worried.
His sweats was so cold and we are thinking its a "panuhot" or lamig I guess in tagalog .We gave him a luke warm drinking water and gave a light massage to him.
He feels better for the first aid we did for him but during our dinner ,he did'nt eat his meal and keep asking a water.And vomited after drinking it.
So I tried the "tuob" for him and a lots of cold sweats was coming out from his body and he able to sleep but when he wokes up ,he still vomits everytime he drank water.
I gave him his milk since he did'nt eats his dinner and after he drinks his milk ,he vomited again.
I was so worried and don't know what to do ,I feel pity looking at him lying on the bed.His a kid which is very energetic and so hyper.He even did'nt stay for area as he keeps moving ,jumping and running around the house.
He even don't want to response me everytime I talked him ,his answer is always "mmm" and I feels so worried and can't hold my tear seeing him like that.
Around 9 pm, he wokes up and I am happy that he was talking to me and started walking around the living room looking for his toys even if I know he still weak.
He did'nt have his dinner ,he only drank a lots of water.I prepared a water for him beside the bed and a plastic ware if he want's to vomit.
I did'nt sleep well as I keep monitoring him and finally his sweats is not cold now but he was having a fever.
I already gave him a medicine for fever and right now he was sleeping after having his breakfast which is milk and biscuits
Glad to know that since this morning he did'nt vomit but he was having a fever.Praying that he will be fine now as I super worried for him.
And that's it for today ,we did'nt able to go to church now because of my son's condition .
Thanks for reading and have a great day!