A busy wednesday morning!
Good morning my read cash family....
Being a mom is not an easy job ,even if you are not feeling well but you have to do the things that the mother's do.Taking care of the kids ,preparing their meals ,keeping their messed and everything.
So this morning ,I woke up with a stiff neck ,a painful stiff neck .I just notice that I easily get some body pains now ,sigh!
Even if its so painful ,I need to get up and prepared my son's breakfast.He had a class today but only in the morning.
I prepared his breakfas and waking him after setting up the table for him.I checked his bag ,checked his things if everything he needs in school is in his bag.I always doing this every morning before he went to school.I make sure to checked his assignments if he done already and checked his things.
After he take his breakfast I bath him ,sometimes I am letting him to bath in his own since he is already 6 years old but sometimes I am the one who bath him to make sure he is clean.
7am when he leave the house and his uncle take him to school and fetch him after school.I am still paying his uncle for taking and fetching him to school coz he was asking our help for his monthly payment for his motorcycle and now from 500pesos monthly payment for him I am giving him now a 700 pesos.
I and my husband talked about it and you know we are also struggling financially and we need money for our house.We did'nt even continue working for it coz our money is noy enough.But his brother was there for us back then when my husband was a jobless ,so its our way now of paying him back on what he did for us.Aside of that monthly payment ,we gave him extra money everytime my husband got his salary.
Anyway ,my younges son still sleeping after my eldest leave the house so I got a chance to do the other household chores.
My husband nephew is coming home tonight ,he is studying in cebu city amd since it is a long week-end ,he decided to go home for a vacation.
So I cleaned his room a while ago ,we used his room while he was not here and now that he will having a vacation ,I cleaned it for him.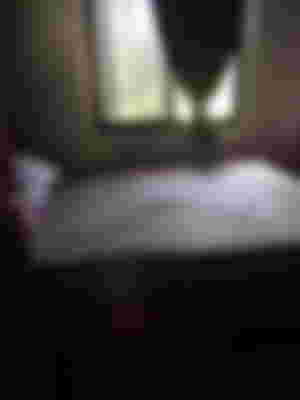 That's if for now ,my hubby jsut came home from his night shift duty and I will be preparing his breakfast.
Bye and have a great day!