Just add more effort !!
Thursday 19th of May 2022.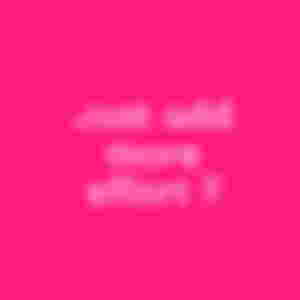 Just add more effort !! , Some times we recorded failure in some of our endeavour which makes us feel weak and it even kills the motivation in us for doing a better thing . We are expected to understand that behind any sorrow or tragedy event there is always a lesson which must learn to guide us do better in the future or in the present in our lives journey. When you feel weak of trying again is the best time for you to try again. Just add more effort !! On your goals on your plan and definitely you will achieve success at all cost if only you just add more effort !! .
Normally all Human beings in this world have a time where they recorded failure in life , we all have our desirable goals that will serve as a good strategy to make our future good for us. When we records failure in life we will find it diffcult to think of what next to do because the pain and records of failure is not what we want. In life we need to understand that there is a personal teacher for everyone which works all time all day without resting and the name of this personal teacher is " Experience ".
Experience is the best teach in life , Experience is a felling like we all know but it also pay a vital role in human lives that why the philosopher decided to call experience the best teacher . In life the we all go through some experience which may be to hard or extremely difficult or easy they all teach us all a lesson . There is one wonderful quote which i had been using some times in my article , this quote is derived from @MichaelBCH 's article I don't really remember the name but the quote is that " Experience is the best teacher , the worst Experience in life teaches a great lesson ".
Experience is a great teacher where by when a bad things most especially we get to meet failure in our life journey giving up or commiting sucide is not the solution. The most recorded sucide case comes from the academics section any police officer or detective can testify to this , most people commit sucide when ever the fail in their academics section because they think there is no hope again, yes it through when an individual fail it sounds like there is no hope than to repeat or be suspended but it a lesson , the best thing we can do is to avoid this act.
When an individual fails , he or she will be ask to repeat classes in some cases but when they ask he or she to repeat that means the person is starting from the scratch again or he or she is starting afresh . When an individual is starting from the scratch or starting after afresh in other for he or she to avoid that same mistakes which brought out failure the previous time the person is expected to just add more effort in the academics section where by if the individual continue simultaneously by adding more effort the individual will definitely achieve success.
Things will be definitely hard in some cases where by an individual will find it diffcult to continue but they will find it easier to try give up . We are not expected to give up at stage like that thought it hard to do so but we need to understand that a teacher is teaching us a great lesson which the teacher is Experience , When we pass through hard times in life which are trying to way us down from achieving success we are expected to deal with them with wisdom just by adding more effort to our plan ,to make it more strong so that we can achieve that success we want. In times of hard times when you find a solution you need to just add more effort to make your plan works out perfectly well.
Conclusion , In any state we find ourselves we need to just add more effort to record success .
Thanks so much for reading.
A͟ S͟P͟E͟C͟I͟A͟L͟ T͟H͟A͟N͟K͟S͟ T͟O͟ M͟Y͟ S͟P͟O͟N͟S͟O͟R͟S͟ .
©️ Captainkay