September Came Happy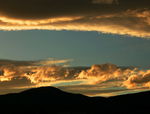 Every month is significant in their various ways, September isn't left out, intact September came with a bang, it truly came happy and it would stay happy. Forgive my manners, allow me wish you a happy new Month, we are into the last quarter of 2022, in no time we would be experiencing December and all its festivities again. Indeed life is so precious and moments should be enjoyed, I hope to enjoy every bit of September, and September luckily for me is a happy one.
Stay your day by praising and praying to God, none of all this would have been possible If God hadn't helped us through. Just yesterday I experienced a man get electrocuted, luckily for him the current wasn't big enough to cause burns or death, it only dragged him close and pinned him down. We took him to the hospital just to check if there were any causalities we weren't noticing and we thank God he is fine, and he is alive today to see the new Month, truly God does so much for us than we know or remember.
Every time is a good time for reflection and revaluation, however the start of a thing gives more opportunities to curiosity and the interest to want to know, to want to make things work out fine, the little time taken back to reflect would help us think clearly and remember more vividly, this way we can see how awesome God has been to us, which directly shows us that we are loved continuously, and then goes on to build our confidence and positivity, and ofcourse positivity expectations creates the right atmosphere for goodness.
You may want to start the month on a happier mood, it doesn't matter what happy by 11:59pm the previous day, this time makes a new time and a new booklet of opportunities., so start fresh, hope anew, in all put God first as this is the smartest move to make especially is this world of uncertainty, our only wise decision would be to stay in a position where we can benefit best in the past present and future, and that can only be done by He who knows the past, present and future, He orchestrated it all.
Do you have an expectation for the month, do you have a plan, do you have a desire for the month, in all the ball remains in your court, life is yours, take over, take control. Let God and wisdom guide your steps into the right patterns to live by. September is going to be so much fun, let's be more open minded and receptive to the unlimited possibilities that would be offered to us. And don't forget to spend more time with the people you love, spend quality time, a little fun at least, enjoy the Month.
Once again we welcome September, don't forget to smile today and expect the best to come to you. The New Month can be your charm, what you've been trying and now thinking of giving up on, well don't give up on it, let the rush and excitement for the new Month be a good push to trying out your dreams again, like they said it's never a bad time to get up and be yourself, enjoy life in the best possible way, and be happy. Already the month came with joy and excitement, you too should spread the love.
Thanks for reading. Welcome to the month of SEPTEMBER. Be Happy.