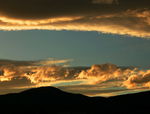 Sometimes it pumps, sometimes it dips but all times we want to be on the safe side. Probably we have to know the best coin selection. It's no telling what we stand to experience with an hold on BCH, DIPs are not so good times for those who are bagging the coin as we hope for a continuous increase, but then its an opportunity open for us all, its another avenue to convert those cash some more to yield profit once again, so we buy in the dip. Having BCH has never been regretted, the more we have the more we wish to get. Especially this season when its taking over with a spike, yet in the pump we keep buying.
BCH over the years has been a coin to watch, starting off from knowing that an improvement to bitcoin has surfaced in the Cryptocurrency world, People have been on the watch out, it has got to be worth it, and of course BCH has never disappointed, no not for once.
One major area we look to lay more emphasis is the awareness creation to let people in on why they need to follow the future trend. The world is ever evolving and at such new ideas and new Start ups are finding its way in the world already. Cryptocurrency being one of the great new world idea that has shown the world that somethings are about to change around here, especially in the financial market. The world is about turning away from the contemporary way it usual operate and knows to deal with money, being banks, the world is now informed of a new great investing opportunity, that's to buy a Cryptocurrency asset. Things really began to change its course.
BCH among all these coins is fast becoming one to place more emphasis on, most of the founding coins can no longer satisfied the needs of the holders, people are not just dealing in coins waiting for the pumps any longer, rather they are actively dealing with how best such coins can serve them too. The need for a coin has grown beyond the quest to pump and bag profits, we are now more active on seeing it work as a currency too. We want to be able to transact with it and use it satisfy various needs. If our money meant for our everyday use is being stored up in the acquisition of Cryptocurrency coins, then in return such Coin should be able to satisfy our everyday needs too. This is why BCH remains preferred.
Incase you're simply waiting for just the pumps to bag your profit then of course you're still right on track with BCH, however looking out for a means to get your daily requirements settled, then having BCH is yet a top choice. How much more do we require a good peer to peer system for our everyday use, to send out and receive at will, what makes a good peer to peer system? Firstly it's of course a fast receiving rate, one whose confirmation duration you're sure to not take so long, already some have had worse experiences when it comes to transacting coins. Sending at mornings and waiting till so long before it is received and worst not fully confirmed, takes an extra time pending again. Tiring right, money are needed to be able to solve urgent matters, if it weren't so there wouldn't have been a need for a generally accepted currency in any situation and people would just keep searching for who needs their goods and have what they need before they can exchange (trading by batter), but seeing that sometimes we are in urgent and dire situations, money was created, so the new system of currency being Cryptocurrency should be able to solve such need of urgency too. So BCH yet again.
Of course the low fees are another points to what makes a good peer to peer system, we don't want to be charged so much for sending out, the banks does that too, worst yet to be charged more than the bank would is simply outrageous to say, oh thought we are looking at a more beneficial system to work rather than the banks so it should be offering better than what the banks would, not taking more. BCH offers better than the bank does, it's network charges to get a transaction to pull through is simply very considerate, very cheap indeed, almost likened to free as it has little effect on your holdings, imaging paying a little as $0.01 to see your payment go through, would you complain? I guess not. So yes what's the top choice again.
To such reasons as aforementioned, we wonder why everyone isn't yet dealing with BCH, Well it's because not everyone is well informed about BCH and its offers, some are beclouded to managing to deal with Btc as they think it is the only good coin, rather than see the greater possibilities in bagging other crypto assets. BCH is for everyone, BCH is serving better, let's seek to bag more BCH, its always a good time, be in a pump or a dip, getting more BCH is never a bad idea.
Thanks for reading guys. Like, comment and subscribe. Stay brilliant everyone. I'll keep advocating for BCH.