Good Health Is So Underrated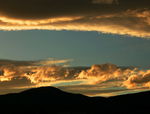 Have you ever had a headache, a cold, deep cough, maybe a running nose, boiling temperature or any of this usual sickness, now how did you feel, for me nothing makes sense while that sickness lasted, all that's on my mind is to get rid of it, no one likes sickness, indeed one loses the taste of life while one is sick. Those whose are sick views everyone else as lucky people, they pray to be as everyone else who can live and play as will, whereas those who have good health don't view it as anything special, it's almost like that's how it should be. Humans general are quick to forget, we don't know what God keeps doing for us. Good health is so Underrated, in our health is live, live enjoyed better.
So there should always be a place of gratitude in our minds, grateful to the one that creates life, and keeps us alive, however we can't deny the fact that our bodies has been given to us to take care of, we are in charge of the experience our bodies undergo, do you eat enough, sleep enough, are you using a good lotion, did you get into a fight, did you change environment, are you drinking good water, all these and many more examples are things that's affects our body and its our actions that determines them. So yes we must be grateful and prayerful to God for good health, but we should learn to carter for our bodies also this way we truly stay in charge.
All the enjoyment and wealth of the world would be useless if your body doesn't make you enjoy it, it's so quick you lose pleasure in them, more reason why the issue of catering for our health is so important, be cautious. A popular saying quoted "health is wealth", well it's no jokes, health indeed is wealth. In health we are capable and energized to go find wealth, in same health we are able to enjoy our earnings from our works. People need to see the balance between focusing on the money alone and knowing the need to pay close attention to their health so it doesn't raise concerns in the nearest future. You shouldn't pursue money so much at the detriment of your health.
In good working environment you would most likely see the safety sign boldly written "safety first", and it's so true. There have made scheduled timing to ensure that all workers are well informed and are working within the safety guidelines. It's more loss to treat than to prevent. Even for the victims, they would prefer to have prevented the illness or damage than to treat it, especially when it entails getting a syringe through your skin, or laying down at a spot for hours or days, or not being able to carry on the normal daily activities you normally would do, indeed prevention is better than cure.
The human body isn't a machine nor a robot, it isn't feed via battery life, nor is it sustained by energy, there are more to it, there are manners at which we should care for it so we don't break down someday. Eating food isn't enough to get the body going and working smoothly too, other areas like good sleep, like exercise, like happiness too shockingly, like being careful in doing work, like stopping some habits that can be detrimental, indeed there are many things the human body considers in his endeavors to working well. I had recently learnt that a seating in a particular spot for so long too can be bad, especially for coperate jobs that requires their staffs seating for extended period of time.
Also there is a need to eat healthy, basically take in healthy green foods rather than already processed and cholesterol junks. A doctor once said that God placed for us everything we would need for a successful and healthy life. It's no mistakes that the apples has so much benefits, or the vegetables, or the grains, even the cucumbers, in fact all plants and animals created for our consumption are all giving so much benefits to us as humans. It's far better than the speed fertilization from factories on our crops and junks process which are reduced in health benefits as well as harmful to our body.
Remember the bible, how Daniel and his 3 friends decided to go all green while the rest of the king stewards still went on with meats and the fats of the palace, hope you remember the outcome, after a while it was time for an assessment and it was discovered that Daniel and his friends were far better, I mean stronger and more good looking than the rest of the kings stewards. This difference was so pronounced that the king had to make it mandatory for everyone else to follow the dieting of Daniel and his friend. Food is important but also food is a good drug as well as a good body builder.
Prevention of course is better than cure. Health they say is wealth, it's also said that "where there is life, there is hope" so as long as you're living and healthy then you're still in the game, anyday could be the one day you're looking for all this while, but then how do you ensure you keep giving your 100% when you're not trying to be healthy. Can we be intentional about this, can we stop the smoking and excessive intake of alcohol, can the diabetic start cutting down on sugar, can we get up every morning to at least few minutes of excercises, can we eat more greens that's fruits and vegetables, can we stay happy as much as possible too. Pay more attention to your health guys.
I do appreciate everyone who is taking out time to read my article, please never forget to like, comment and subscribe. One love guys. Keep living healthy.