Do We Have To Lie?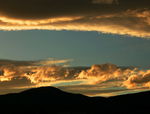 Most times when people act like they have no motive to lie and they only tell the truth at all times, I just smile in disbelief, because I know it's not only about the age that subject people to lies but about the intensity of the situation. We are humans and as far as we are humans there are every tendencies that we are liars. Yes, no one is to be trusted. However I fear those people who lie for a long period of time, I mean those people who gradually lead you on, could be for days, months or even years, all with the motive to deceive you, those guys are a different kind of liars, that is wickedness I must say. However there is what we all do, lie to escape a present threat or predicament.
Lies have so become in our nature that we have to think deep to remember when last we lied, when in reality we just lied a few hours ago, reason we forget is because it wasn't a serious issue, or we have gotten so used to lying that it all appears normal. Nevertheless as diligence and truth has its benefits so does lie have its fruits too. Have you ever heard of the phrase that whatever we start with lies we would have to keep using a lie to cover up, and it wouldn't end up until the truth would eventually surface. Lies shouldn't be normal, we can actually not normalize lies anymore.
Yes we can get away with some lies, but still we won't get away with others. A good example has been as kids lying to our parents or just causally lying to a friend. Yes they may not discover, so true they may never discover, not everyone discover a lie, some would even die without getting to know some truth, its reality, as far as you seek you shall find, if you don't seek out the truth and you expect mother nature to suddenly pity you and reveal the truth to you somehow, then you've got to be very special or very lucky, cause it rarely ever happens. So some lies we've lied to our parents and they haven't discovered till date, they may never discover at all, even it's useless now, what does it matter anymore.
However there are some circumstances that have a lot tied to it, could be the tears of people, people hard earned money, families banking on something, and someone somewhere decided to use a lie to steal it away. Well they can get away with it though, yes very possible, but in most cases the victims are pained and are determined to get to the end of the matter, you really would wish they gave up, because each step taking is likely to expose the truth. Invariably it's a harder task to the liars as they need to set a lot of things in place to assist the lie gain more ground. You know what I mean right, just like bribing someone to falsely testify.
The path of the truth are mostly the easier route, its doesn't demand much planning and manipulation, it's natural state is good enough to testify. The moment we seek to go away from the truth, there comes the task, it becomes like a cumbersome job. Though then all we would care about is finding a way out of the problem, so if the lie seem to be a route, we wouldn't mind taking it. We really don't see that a lie is mostly a dead end, it always appear is the safest option, but then it's the road that destroys it all. Even when you're not all that guilty, once you're caught in a lie, it's hard to defend yourself anymore, all trust is gone.
Another implication to lie is really that trust betrayed. The people who hurt you most are those you trust most right? You must agree. Same goes for a lie, a lie needs an ingredient of trust for it to be successful. Ask people who have been hurt and lied to, they would mostly reveal how well they trusted the person who betrayed them, and ofcourse the after effect is that it increases the number of hurting people who find it hard to trust and give people a chance. The stigma of a lie really affects, it wouldn't matter much when a stranger dupes you, it hurts but never as much as when it's a close person. We can do better, stop hurting people with lies.
We all lies, it's normal, but when it would cause harm to someone feelings then I believe it's never worth it, the pains goes deep. Especially for those lies that steals off people sweat or accolades, such lies doesn't just go unattended to, the truth surely finds it way to come out overtime, the benefits only last for a while. Its actually very possible to cut down on lies to the barest minimum, and I mean even in tense situations, without much options we can still decide to stick by the truth, as it has already been established that only the truth can set us free. It's not really easy, but the truth is always worth standing by.
We can stay by the truth, we can do better, we can see no need to lie and hurt our brother feelings cause we don't need anymore person in the world going about with the trust of people, we need to establish that people can be trusted and this trusted people would in turn fulfill their end of the bargain. As much as the lies need to stop, people need to ease out on how they respond to the truth, if someone can summon a courage to tell you the truth, then you too should try your possible best to calm down on it. All is well, always have in mind that we are only human. God help us all.
Thanks for reading. The truth really sets free, stand by the truth.