The Spirit of Clairvoyance
If you are a Nigerian student studying at a federal university, you would agree with me that securing accomodation on campus is a most difficult process. The bed spaces are acutely limited compared to the number of students jostling for them.
when I finally got admission at the university, I and my cousin were adviced to save our self the stress of searching for an hostel accommodation. It would be better if we channel our time and energy in searching for a decent accommodation outside that wouldn't be very far away from the school. So, we didn't bother registering for the school's accommodation when the portal later became accessible, because we knew that the chances of acquiring a bed space would be very slim.
No need to mention that renting an accommodation outside the school walls was very expensive especially if the apartment had close proximity to the school. But as fate would have it, one of my contacts informed me that there was a vacant apartment just three streets away from our school. It's occupant's had moved out the previous day and Iif I move quickly enough, It would be mine before anyone else gets to know about it.
I quickly put a call to my cousin who was also a sophomore. We were both excited and together, we nott to check the place out..
The house was quite acceptable to live in but I was surprised when my cousin suddenly announced that there was no way we could stay there.
According to her, the owner of th property was an occultic man who had buried a pregnant woman in the premises for ritual purposes. And any tenant that lived in the house would definitely have his/her star and future compromised.
Honestly, this wasn't the first time my cousin would be sounding crazy. Several times in the past, she had told me that she had the ability to "see things", but I never paid her any attention. Even though I totally didn'tt believer what she had said about the house, she had succeeded in throwing such a huge fear into me that I lost interest in the apartment. Needless to say, I was angry with her throughout the week and the next for making us lose such a nice accommodation. If we had paid for it, we wouldn't have to spent alot of money on transportation due to it's proximity to the school.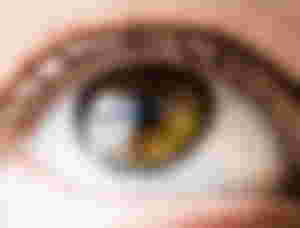 There was this popular man around our street . Everyone loved him since he was a jovial and jolly good fellow. Me and my cousin hadn't seen him for over a month now. This was a man that comes to my aunt's shop on a regular basis either to buy stuff or just to play with us.
One day, he came around to the shop to get a new charger. We were pleasantly surprised to see him and we asked him where he had been all this while. He replied that his father had been very ill and he had to travel to the countryside to see how he was doing.
We talked about this and that for some minutes before the good man eventually took his leave.
I turned to my cousin as I was shocked to see her wiping a tear with the back of her left hand. I asked her why she was crying and she told me that this man would " kick the bucket" very soon. According to her, he has already been killed and eaten by his enemies in the spiritual realm and right now, he was only a walking corpse.
I merely laughed at this. This girl have started talking crazy again, I thought. At that moment, I had to tell her that it was hightime she put an end to all this silly permutaions as it was not only becoming more ridiculous, but also boring..
Barely two weeks later, I spotted the obituary poster of the same man that came to our shop the other day on an electric pole. The posters announcing his death were pasted up and down our street. From what I had gathered, he had slipped and fell while taking his bath and that had been the end of him.
I rushed home to inform my cousin about what I have seen and heard but she only gave me an i-told-you-so-look. I was so shocked and I asked her how was it possible she had known that the man would be dying soon. And again she replied that she had the "spirit of clairvoyance ". She had seen the man's death before it came.
Of course, such people who have the gift of sight are very rare and they also don't use it often.
Have you ever come across a person with such a gift?
****************************
Thanks for reading 💖💖💖