Critics? Why?
Critics or criticizers are those who finds fault in anything regarding a person, religion, association, beliefs e.t.c.
Many of us fall into this group including me, I know some might want to argue that they do not, I do not disagree though but maybe these subtopics below we change your mindset.
These are people who criticize silently, sometimes they talk but they prefer to be mute about it and watch from a far distance thus having the criticism in their mind. For example a co worker who doesn't know when to stop talking, or who likes eating anything that comes their way or how a stranger spoke rudely to another stranger. Heck! You dislike this attitudes but still you kept mute over it ,but that still, you criticize. Knowingly or unknowingly you criticize some people beliefs and traditions thus you respect them. For example you criticize mode or worship or what is been worshipped. Some will say "isn't Jesus the way?" Why worship idols?. Or "isn't Mohammed the right prophet to follow?" Why worship the sea? . In regardless of what people worship or how they worship, either be it Hindu, Jews , Islam , Christianity it shouldn't be criticized but respected because they are people's beliefs. But still you criticize and that doesn't make you a bad person. It just can't be helped.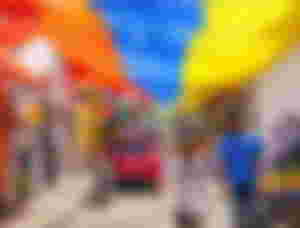 These are people who criticize everything or everybody that comes their way. They give no chance in hiding their thoughts on people regardless of how it may sound. They criticize on how a co worker had walked pass them without acknowledging them or how fat or slim someone is, or how a co worker or friend had a heavy make up on at work or at a recent birthday party. Neither do they take chance in backlashing people's love life, relationship status, religious beliefs e.t.c. They believe it has to be said for people to know where they stand. Some even meet up face to face and let people know what they think and how they believe it is best,they criticize the project you submitted and how you dress to work.These people are ready to say out loud their critics and have you work on it, but most times some are kind in their approach.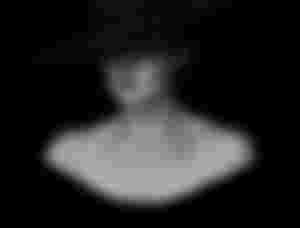 These people are the most rude and uncaring people you'd ever meet. They are everywhere, in fact social media is their second home. They always have their hawk eyes ready to zoom in and criticize any slight mistakes, ranging from bad grammar, poor sentence constructions, uses of tenses, punctuations and many more. Social media had nicknamed them 'Online professors'. You'll see how novel writers are rejected rudely by some of them, including during film production and script writing. Some had be broken by how rudely these people criticize their works, jobs, beliefs , life e.t.c. They are always ready to backlash you and take you 'head on 'on things they believe should be the other way round. They have no mercy and would speak rudely to you at any given time. With the way they correct every slight mistakes you'd think they carry a dictionary or have Wikipedia on them always.
The answer is no, as long as you say it in the right way or you stay mute about it. But it is funny though because without these critics many won't have gone far in their careers. Critics does not mean you are bad, it is also a way of calling people to their mistakes so they'll do better,make notable researches on their work before submitting, proof reading on the needed documents,helping people move out of toxic relationships and motivating people to do more than they'd ever imagine.
In my own word,I don't believe it can be stopped because we are all humans, which means we are imperfect souls. We can't help things sometimes no matter how restrain we are about it. Like I mentioned earlier criticizing isn't bad as long as you are not rude. But mind you, criticizing is sometimes another way of saying the truth.. however we all know we humans don't like to be told the truth sometimes. We either wants to be lied on to and pampered which shouldn't always be.
There's a story I heard about a girl(19) who was cut out of a date with a guy she met because of her age.
According to the guy(29), he cut her off because he had a sister of her age and didn't want to date her because he believed she should be facing her studies and working on other notable things.
Many applauded the guy for a job well done while others criticized him. Among the critics is a man who called out the guy for letting her go whilst he could have sat her down and educate her.
Another added by condemning the guy's attitude towards the girl. Accusing him for not telling the girl what prompt him to cancel the date on the girl. He added that the girl would probably be depressed because of his actions or thinking of what could have happened, maybe it was her head, body or accent that threw him off.
Always note that no matter what you do and how you do it, you'd always be criticized and you also will criticize others.
The question you should ask yourself is how should you criticize right?.
Thank you for reading.
Photo source:Unsplash .