June 30 3am (Philippines time) I uploaded a video that I made on my YouTube channel it's about NoiseCash and BitcoinCash. After that I posted it on Noisecash, a link to my video that is on YouTube. I received a lot of support and I am very happy for that.At the same time, someone popped up in my notification. It's Sir Jatzman a.k.a BitcoinJason on YouTube, he posted on NoiseCash about Moregainsstrategies' Vlog, I commented there and said "I watched the video, I'm one of his fan and you too, I follow you both on YouTube.I also said that I made a video for NoiseCash and BitcoinCash Community and I just uploaded it on my YouTube channel.Then he asked for my video link, I gave the link right away. After he watched and some conversation. My notification bell turned red. Then I saw this...

I didn't expect this. I was so surprised, I even slapped my face to wake up, I thought it was just a dream, but It's really true.And I replied to him on his post on NoiseCash to say thank you and then he replied I impressed him with my vlog about NoiseCash and BitcoinCash. We also have a conversation on YouTube and he response me like this.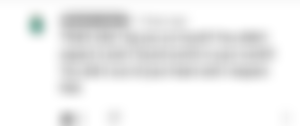 I have a lot of plan to Promote Bitcoin Cash to different social media platforms my only opponent now is time,because I'm a single mother. Tomorrow my sister and I will make a short video to promote Bitcoin Cash on Tiktok,I just hope we will be successful on this so Goodluck to us.

If we can at least help NoiseCash and BitcoinCash Community why don't we do it right? Whether it's small or big, as long as it's true then we have the willingness to do those things for our community, there's nothing wrong with that. Even if we don't Vlog anymore just to share or tell our family and friends how great NoiseCash and BitcoinCash are, that's a big help.