Last Christmas
Blog #410
December 13, 2022
A few days ago, I was tagged in an article of Sir @Coolmidwestguy about "A ber author competition challenge". Thank you for tagging me. I hope you have a great day today.
After reading it, I haven't yet decided to make an entry because I was still doubtful if I can write one since my mind wasn't in the mood to write it's maybe because I was still tired so I just let days passed without pressuring myself. Thankfully, this early morning I am now having an idea on what to write and this will be my entry for the said competition.
---
Way back December 2021, it was the month full of memories (happy, sad, and heartbreaking yet at the same time grateful) to me. As the month started, we could already felt that Christmas was already near. There were few writers who made challenges which I happily participated and that's one of the things that I miss here in read.cash. I thought things would continue to be joyous as days pass by until the end of 2021 but it didn't.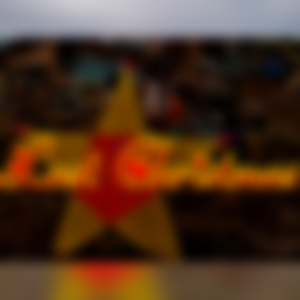 For this entry of mine, let me share about Last Christmas. Reading the title, memories from last Christmas flashes back. The last Christmas celebration wasn't the same as what some people had the previous years because prior days before the celebration, the most terrifying typhoon Odette had hit the Visayas region wherein it brought so much destruction. Some lost their homes and my family was one of those. They had no electricity since some of the electric posts and wires are damaged. It was saddening and heartbreaking to see what was happening to our fellow Filipinos especially that my families in Cebu were one of those who are highly affected with that typhoon but despite it people had still welcome Christmas with gratefulness and positiveness in their heart. Grateful that they are still alive and positive that they can still stand up and live like the normal days that they have. It isn't easy especially that Christmas and New Year would soon be welcome and celebrated but they lost their homes and their nights were darker but they didn't lose their hope.
As what my stepmom said, despite losing their home, they are grateful that my family and their neighbors are still safe. They spent their Christmas in one of the Chapel that was just few meters from the house. Sharing foods that are available at that time, throwing jokes at each other and giving thanks to God for keeping them safe are what they did. It maybe different from the previous years of celebrating Christmas but it is still more memorable.
Last Christmas was full of gratefulness, positiveness and hopefulness. It may be different but the true essence of it was still there. Some people who are fortunate are sharing what they have to those who were affected by the Typhoon.
Now that Christmas is fast approaching. I am happy to see that slowly we are having our normal life. Having Christmas party is now back. I think it's one or two years that there's no event like that because of the pandemic. Now, I also saw some had already prepared for their incoming Christmas celebration, while some haven't yet because they still need to prioritize their daily needs. Scrolling down some post in some social medias, it made me smile especially to those who are badly affected by the Typhoon Odette before. Now, streets are full of Christmas decors like Christmas lights, giant Christmas trees and so many more to see that can make one feel the spirit of Christmas.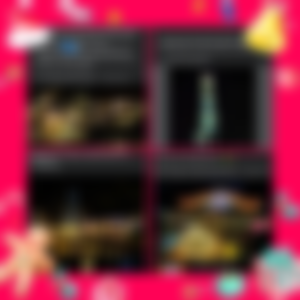 Now, I can see colorful lights in some places in Cebu. The spirit of Christmas is already felt and I hope this coming Christmas will be brighter, merrier and full of positivity to those who will be celebrating it. May they enjoy celebrating it together with their loved ones and to those who are far from their family, I hope you still get to enjoy Christmas.
---
Christmas is also time of giving or sharing. If ever you have the chance to give a gift to one of your virtual friend or your personal friend, what would that THING be? And why did you choose it for him/her? Is it because it's what your friend like or it's because it suits to her/his personality? To answer this, let me tag these friends of mine @Chelle18 , @maria_23 , @Jeansapphire39 , @ARTicLEE . If ever your name isn't here, you can still answer it and I will be glad to read yours.
This will be all!
Thank you dearest sponsors for staying in block. God bless you all!