Blog #17
September 24, 2021
Hello, beautiful users of read.cash! How was your day today? Ours was just simple, though it's Kens birthday today he doesn't want to celebrate his special days.
This day is just like the previous days, with no delicious foods like spaghetti, cake, and fried or roasted chicken prepared on the table but even if he doesn't want to celebrate it, we still greet and wish him a happy birthday.
Last night, his mother called and greet him in advance. In the morning, they also called him and greet and talk some important matters. After that, he get back to his bed to rest because he was not feeling well again. Yesterday he is a little bit, okay but today he said that he is feeling cold so I went to the drug store to buy medicine for me. He is having a hard time swallowing food because he has tonsilitis. Before he also experienced this especially when the weather is always changing like it's sunny in the morning then in the afternoon, it rains. And the weather these past days was like that again.
---
The reason why he doesn't want to celebrate: He wants to be practical. He doesn't want to spend money just to buy that delicious food, instead, he will save it. Just in case that emergencies are happening in the future, he can have money to use.
---
(Before I publish this I let him read this message that I wrote)
To my ever dearest Ken,
It's your special day!!!!

Before anything else, let me sing a birthday song to you because I know you don't want me to sing it personally so I just do it here.
🎶Happy birthday to you, happy birthday to you

🎶Happy birthday, happy birthday to you🎶

🎶Happy birthday to you🎶

My wish for you today is good health. I hope you will be okay already.

I also pray to God that He will give you more years to live together with your loved ones.

I don't have many words to say because I am not good at expressing my emotions through words, you know that right? But just always keep in mind that I will always be there for you to support and love you.

Once again happy birthday!!! By the way, I don't have a gift for you today because I don't have much money to buy a gift, what I can offer to you is my time, love, and attention only.
That's all!!!!
Thanks for reading guys. I am inactive this morning because we have a power interruption again. Now that the power is restored, I can visit your articles already.
Lead image from Facebook
---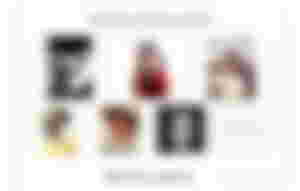 Thank you to these 6 gorgeous ladies, @Bloghound, @aj_u2, @Princessbusayo, @rebeysa85,  @Ling01, and my newest sponsor @FarmGirl thanks for your constant support. I always appreciate it.
To all who never failed to upvote my published articles, thank you so much, guys.
Don't forget to like, comment, subscribe and upvote if you like this article. Thank you all.
---
©BCH_LOVER