Blog #16
September 23, 2021
Hello, what's up beautiful users of read.cash? How are you today? The weather in our place is not so good because it's raining here since yesterday until now but it was just light raindrops though but this weather makes me sleepy and lazy. I haven't done so many chores today.
Okay enough for my introduction, let's proceed to what I want to share today. This is somewhat creepy so if you don't like this kind of topic, you can escape this article of mine.
I wake up at 3 In the morning because Ken woke me up. He said that he was not feeling well and that he needed to take medicine to ease the body pain and headache. So I get up and get him a glass of water and paracetamol because that's the only medicine we have at home. After how many minutes, he then requested a cup of coffee and so I went out to boil enough water for his coffee.
Our kitchen is outside the house and there is one side without cover. While boiling the water, I heard some branches that fells on our neighbor's roof. I just ignore the sound it made because I am already used that branches will fell anytime even on our roof sometimes. I am also afraid to look at that place because it was so dark and I have heard many creepy stories about those big trees. But even if I tried to ignore those, I felt something strange, as if someone is looking at me. Maybe you can say it was just my imagination but I really felt something. The hair on my skin is now standing and I felt cold. I tried humming the song to lessen the fear I am feeling at that time but it is of no use because I felt cold wind touching my skin.
I am really afraid of that time so I called Ken and talk to him but he just ignores me and gets back to sleep. ( I guess he was so sleepy that time and his fever make him weak too.) So I prayed and prayed until the water boils. After making his coffee I immediately get inside and lock the door.
I told Ken about what happen and he told me to just ignore it because unknown people are existing on those big trees and we couldn't see them at all.
After this incident, I suddenly remember those times that I experienced dreaming some creepy things. That time our boarding house was just beside those big trees and every time I sleep even if it's daytime I experienced having horrible dreams. I am not the only one who experience it even those who have lived there before experience it too but despite what we have experience we are still thankful that they didn't hurt us physically.
I will just end it here! Thanks for your time!!
---
I want to publish this one this afternoon but suddenly my phone shuts down and our electricity was gone too. Only this evening it was restored!
Thank you for reading this!!!!
---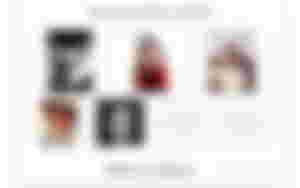 Thank you to these 5 gorgeous ladies, @Bloghound, @aj_u2, @Princessbusayo, @rebeysa85 and @Ling01 thanks for your constant support. I always appreciate it.
To all who never failed to upvote my published articles, thank you so much, guys.
Don't forget to like, comment, subscribe and upvote if you like this article. Thank you all.
---
©BCH_LOVER