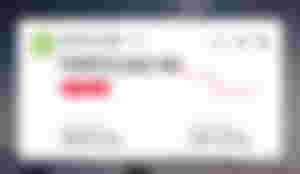 Maybe you are sad or worried because of what you see in the picture. The falling down of our beloved Bitcoin Cash (BCH). This is not only the token that is in dip right now, also my hodlings. But in this dipping there is a good side. Learn to see the positive side of every problems and situation.
Did you know that there is a good side of the dipping of BCH right now? Especially we read and noise citizens can earn BCH in this two platforms (Read Cash & Noise Cash).
Think that the BCH is in dip right now, while we are accumulating BCH, so we have higher possibilities to accumulate our 1BCH easily. And when this token will pump in the near future and so our BCH amount will increased.
It is not good time to Sell Your BCH because the moment you sell your BCH hodlings and the condition of it is not healthy, that's the time you lost your earnings and profit. Wait for it to pump, we are not always in the good days, sometimes we are in our bad days. We can't force it to pump, the good thing to do right now is to hold it and wait until it pump.
We all believed that BCH is have potential and I have also a big trust in BCH. Don't worry if the market is red because this is the good time accumulate more BCH and hold it. Our BCH earnings is like also a investment. We all know the crypto is Volatile we can't predict the future on it. The only thing we need to do is to hold it when it is in dip and sell it when it will pump.
Many tokens are also in dip or in red line right now, it means this is the good time to invest.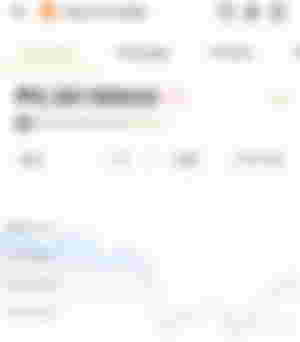 Shiba Inu (SHIB) This token is good to invest. The token is in dip right now and today is day to make an investment in this token. Sell it when it is pumping.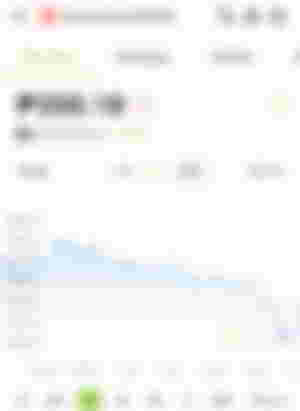 Decentraland (MANA), in the past few days the highest pump of this token reach almost 260pesos or $5.20 dollars. But today, it is in dip, 200 pesos or $4 is the value of it. For me, it is a good time to buy and hold this token.
---
I know we are all feel worried about the Dip of our beloved BCH, but I hope that you understand my point about the dipping of this crypto right now. I think today we should be happy because it is in dip, because the moment we earn bch in dip times, that also the moment we earn big profits when this crypto will pump in the future.
I am not a financial export in terms of Crypto but I have some little knowledge about this. Bear in mind that this is not a financial advice and it is up to you, I mean at the end it is your decision to see the situation as a good thing.
The Point of View of this article are so simple
Accumulate and Earn more BCH when it is in dip and sell it when it is in high or pumping.
Just like trading, Buy the token low and sell the token when it is high.
If you have spare time, just visit my Sponsors Articles
Thank You for taking time to Read!
Lead Image is Screenshot in my Phone
Photos Posted are Screenshot in My Phone.