BitcoinCash is undoubtedly one of the best peer to peer electronic currency which is the real contender to replace fiat & is snatching financial control from banks & institutions and passing it to the individuals. The way BitcoinCash community is diversified, it is the perfect representation of decentralised currency where anyone can take part in the process of development or contribute to the ecosystem despite any racial, regional or financial background. BitcoinCash had broken the barrier between currency and people, now it's time to break the psychological & ideological barrier by reaching out to the rest of the world and spreading words about what's going on here and how BitcoinCash is shaping the future of currency. BCHAuthors is intended to do the same thing and spread BitcoinCash to the mainstream.
BitcoinCash network has great technical and social projects going on, many of them are already operational & some are on their way. Specifically social projects fueled by BitcoinCash had a great impact on the community where it was implemented. Talking about the technical projects, recently there was an NFT related project Waifus and Junngle marketplace. So we have lots of great things which directly impact the individual life but the problem is that this information is not getting out of 'the sphere' which it should be and let the world know about BitcoinCash and how it is impacting thousands of lives.
Currently, there is a lack of content related to the BitcoinCash network & projects building over it in traditional content sharing platforms like Tumblr, Quora, Medium and blockchain social platforms like publish0x, everipedia and many more where we can actually reach to thousands of enthusiastic people, introduce them to the BitcoinCash Network & projects & eventually bring them to the world of crypto through the door of BitcoinCash.
Content marketing is one of the best marketing practices adopted by many industries due to its effectiveness and high retention ability which is often referred to as loyalty or life-cycle marketing. The marketing approach taken in content marketing is so creative and impactful that the audience connects to the real value of a product that has been marketed and create a personal bond or lifelong connection with that product.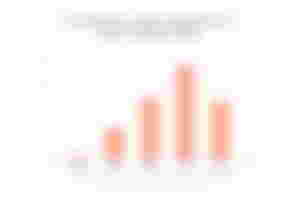 So here at BCHAuthors, we take the same approach as content marketing but in a community-driven manner. Instead of hiring a marketing agency (which doesn't fit in the scenario), we are going to harness the power of a huge community around BitcoinCash. Currently, Read Cash is the home of 59,000+ people all around the world and once there was almost 2000+ (currently it's average 250+) articles written per day on various things related to crypto like some updates about BitcoinCash projects, funding opportunities, forks and finally their experiences with BCH and how it changed their lives.

All these stats are great, aren't they? It's definitely pushed the BCH community to another level and still pushing, but now think if the same amount of content being published on various other non-crypto platforms and other crypto-related platforms. We can reach out to thousands of people, spread mass awareness about BitcoinCash and projects being developed on it, introduce BitcoinCash to a mass audience or say people who aren't familiar with BitcoinCash or even crypto space.
What are we planning at BCHAuthors?
Our firm belief is that the problem has to be solved in a community driven way and also create a gamified experience to each and every participants. This will encourage the participants to take part regularly in this project & spread BCH.
So what we are planning is to create a contest like campaign for specific topic which might be about latest project launched on BitcoinCash or the new feature launch, some special announcement about BitcoinCash, community impact of certain projects, peoples experiences with BitcoinCash and many more other things. Contestants participated in the campaign/contest has to create content related to that particular topic and publish it on platforms and submit those links, before the certain time period and then the winner (will be decided in decentralised way) will be rewarded with the BCH and other exciting prizes. With the help of this contest alike campaign we will be feeding huge amount of content to traditional platforms and reach to the huge amount of people.
Along with organising and managing contest, BCHAuthors will also try to make these content as organised as possible on the platforms by managing specific channels, chambers or spaces (relatively to the platforms) so that there won't be any chaos and track all the performances of content like total views, interactions and the response of the readers.
Our Targets
Initially we will be focusing on written content (articles, blogs) and try to get onboard as possible authors as we can, so that we can generate huge amount of content. In the beginning we are looking to reach 10k (ten thousand) people weekly which means roughly 50k (fifty thousand) people monthly through this content.
After successfully achieving the first target as early as possible we will move towards the next target where we will create more variety of content like YouTube videos, TIKTOK shorts and others possible content types, which will help to reach out more and more people around the globe.
---
Our Vision

We started from an idea that everyone should learn about BitcoinCash, an ecosystem that is being developed over it & its impacts on thousands of lives. At the same time provide a better exposure to crypto projects through the actual users which will help to bring more community members to get onboard.

Introducing future of money to the world!!
Future updates regarding project will be shared here, so subscribe @BCHAuthors to get notified
Hope you guys are here with us to spread BitcoinCash to rest of the world!!
Note: All of your appreciation, suggestions, doubts and any kind of feedback or how you feel about this project is important for us to improve, so don't forget to comment us.