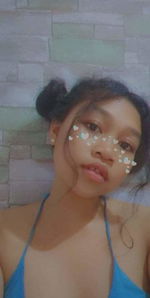 Before Anything Else I want to greet you a Pleasant day 😊
Today I will be making an Appreciation Article for being a week in this Platform
But first let me discuss read.cash,
Read.Cash is a platform where you can publish contents (Short Posts Or Articles with images and videos) and earn Bitcoin Cash cryptocurrency (ticker: BCH) for doing so. If a reader likes your content - he or she can Upvote your post by sending some amount of Bitcoin Cash (BCH) to your online wallet.
After you sign up we will automatically create a Bitcoin Cash wallet that will exist just in your browser. No need to download or install anything. But you can upload your wallet in the bitcoin.com wallet
Who is behind read.cash project?
The team. They prefer to stay anonymous for now. They don't think it matters that much though. The upvote payments are done peer-to-peer on Bitcoin Cash blockchain, the private key is kept in your browser only, so you don't need a reason to trust us that much. They don't store your money (your browser does), they don't transfer them (your browser does).
Send an email to hello@read.cash or via reddit - send a message to u/readcash. They also have a public reddit for discussions at r/readcash.
Now now...
Let me discuss the things I have publish for my 1 week here in Read.Cash
My First Article is entitled:
✓Bitcoin Cash Journey to $1000
This article aims to discuss who will Benefit more in the increased of BitcoinCash Price.
And the answer would be Obviously the Hodlers. We the small miners cannot benefit in it and will put us in extra work to mine some BCH. The BCH we received are based on the current price😆 The Higher the price the lower amount of BCH we will received.
My 2nd article is entitled:
✓My Journey to achieve$1 in NoiseCash
I wrote this Article to remind me on how do I achieve my First dollar in Noisecash and it took me 3 daysto 4 to accumulate my first dollar because I Can't get some dollars to share so I need to work on making good quality post.
My First week in NoiseCash is Extra Ordinary because I have learned that being Good is not Enough to earn your first dollar. You must have supporters too.
Third article is entitled:
✓Do you know what is Copyright based on google? And in Government?
In this article i have posted what I gathered in Google definitions. Copyrights and Plagiarism almost the same. Copyrights and plagiarism are associated it needs self awareness and caution.
We must be aware of what we are getting on the internet and give full credits to them.
4th article in the list is entitled:
✓NoiseCash Updates, Upgrades and Thoughts
This Article maybe the most considered important on my articles.
In this Articles I have summarize the flow of Update and Upgrades maid by the NoiseCash Developers. This is dedicated to their 4th Monthsary being an awesome faucet to all of us.
The 5th is my Personal achievement in Bitcoin Cash entitled:
✓We Buy My Phone Using Bitcoin Cash
I write this article to inspire people and strive more in earning Bitcoin Cash, because This Crypto is for the people. Even your in Low income earner, Middle Class, or High income earner. We could use Bitcoin Cash in our daily life.
Bitcoin Cash is a the Digital Cash for the People, The best Cryptocurrency Candidate to Replace Fiat money and the Real Bitcoin
I Am greatful to MarcDeMesel for funding our Free tips
The sixth Article is entitled:
✓My Bitcoin Cash Wallet is broken?
I discuss in this article how devastating it could be to lost my Noise Cash Early Adopters (NCEA) token it was 6 of them got lost.
I also try to recover it along with my 3$ earning that didn't transfer to my main wallet.
Last article to complete the week here in read.cash is entitled:
✓QR Code for Faster, Easy and Secure Way of Transactions
This article is the most educational for my 7 articles I discussed here the meaning of a QR Code, How it works, and How to scan.
QR codes is the future image of transactions
Fast, Simple and Realible way of paying or transferring Funds and Information for a Short span of time
This this 7 articles I gathers $31.29 this is quite much for a Beginner like me.
I also don't have any sponsors 😆 and few readers but soon my community will grow.
CLOSING THOUGHTS:
BITCOIN CASH is a Powerful Coin that soon replace Fiat. It is for all people and has the best offers for mass adoptions.
Read.Cash Helps me a lot for earning. Also Noise.Cash
Lastly we need more Marc De Mesel to make this Dream into reality 😊
Source:
Lead Image Source: Read.cash/google
About read.cash
https://read.cash/@Galadima/what-is-readcash-58ddd89e
THANK YOU SO MUCH FOR READING
✨Bitcoin Cash is permissionless.✨
FINALE.