One person I can't do without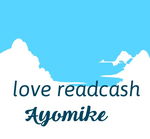 Hello everyone,how are you doing? Well school has been tiring,stress everyday,it's not really easy trying to add everything together,reason I haven't been here for three days now and even when there was no school on Saturday and Sunday,we had fresher's Sunday,so we the welfare department had to sleep over in church to prepare the food we shared on Sunday,when it was Sunday already after everything in church,when I got home I just had to sleep off,I was so tired and weak,it's not a easy task.
Many people were wondering who I wanted to say before,it's God o,I look at my life and I'm saying thank you Jesus. Last week was kinda rough for me,I had no money,the little I had on me,I used it to take bike to school,our HOD has been telling us about food week,we are to pay some certain amount,I was wondering how I'm going to pay the money,even my mum was cashless, another thing is I am the group leader of group A,I was like God please don't put me to shame,how will I do this,we had other money to pay apart from that,I called my mom in the morning to remind her about it but my mum was like she try and do something about it,when it was evening time one of my dad's friend sent me money,I was wowwed how God works,I called my mom back and told her,she was like she has been crying since morning because of everything I told her that I want to buy and for now she has no money,i was like why will you be crying, don't cry o,she was very happy to hear that,she was just thanking God about everything,and that brings me to a conclusion that I can't live without God,I can't do without him.
He is my everything,he has been there for me all my life,I can't but thank him for everything,even when I feel all hope is lost,he will still rise up and surprise...
He is the keeper of my family too,protecting us all,i can't live without him, infact without him my life is empty🙏.
Thanks for always stopping by to read my post. I am grateful.