Preparing My Travel Requirements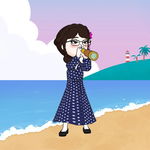 I still have two weeks before my departure. It's actually 15 days to be exact. Though it might look like it is still far ahead, time flies by faster anyway. In just a few tick-tocks of the clock and we can't sometimes notice that time has passed, surprising us with the designated date that we are waiting for. I'm the kind of person that is time conscious. I don't like to be late. I go to the scheduled time and mostly, I was already there 30 minutes before the scheduled time. That famous quote, "Better late than never," isn't in the slightest consideration of my mindset. I always consider respecting the time that the other party has set for me and I also want to do the job much earlier, so I can do other tasks after that.
Ramblings aside, I suddenly got reminded earlier of the travel requirements that I should prepare while listening to the radio. It is said there that Negros Occidental would stay under Level 2 until May 15. I remember that an S-PASS certificate is needed before departing and when arriving at the designated destination that is under that level of restrictions.
I went to their website at <s-pass.ph> to log in my details again. I have already registered last time, so it's a hassle to open its features anymore. I applied for a travel permit and input the details needed. I thought that the process would take long days or a week before getting approved, and that's why I applied for one today. To my surprise, after submitting the form, it was already approved. All there's left to do is print the results. Since Madam's grandson wasn't home yet, I can't borrow the printer to print my document. I just took a screenshot and save the page. I'll get back to it when he is not busy.
Thanks to my Medic friend for always informing me of the travel requirements of Bacolod LGU. He said that I should register on Bacolod's official website for contact tracing called BacTrac. I followed and downloaded the PDF file after it was approved. It still needs a 1x1 picture to include in the document but I don't have one yet, so I just let it aside for now. My friend told me that it's not that needed and I don't have to comply. The document already has a Qr Code in it, and that's the most important part.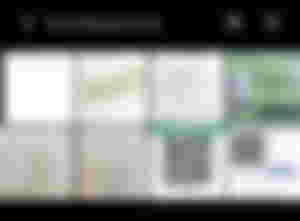 It's not required to print all the documents needed to travel and that includes the plane ticket also. You just have to let them see your booking number and you'll be able to get a boarding pass. At the airport, before departing and after arrival, the airport personnel will check the requirements one by one. Then so I have thought of compiling all my documents into one folder, so I wouldn't look for them in my gallery anymore if I would be required to show those to them.
---
It's a flight, unprepared is surely underrated. If you would come unprepared on the day of your departure, surely you would be held back in the airport. Personnel wouldn't let you go if your requirements are lacking. Aside from wasting time, you'll get to waste your energy and money on re-booking and hotels. Consequently, it's better to be prepared in advance than to discover that something is lacking in your documents on the day of your departure.
---
Thanks your reading! Lead Images edited from Canva

You can also find me at;